Summer is fading, and we're gearing up for back-to-school with Justice. It's a favorite brand of my daughters.
We were invited to experience the brand's new activewear line, Mackenzie Ziegler for Justice. My daughter is so excited about this partnership. She follows the 13-year-old award-winning singer/songwriter, dancer, model, and former cast member of Dance Moms' Lifetime reality show on Instagram. We've listened to Mackenzie's debut album, Mack Z, so many times. We should also disclose that we are stalking Amazon for the moment we can preorder her book, set for release in 2018, Mackenzie's Rules for Life: How to be Happy, Healthy, and Dance to Your Beat.
Not only are Justice and Mackenzie Ziegler, the 13-year-old singer, dancer, model, and former cast member of the Lifetime reality show Dance Moms teaming up to launch a fun dance-inspired activewear line, there's also a brand new song and music video. It is all focused on the importance of teamwork, self-expression, and inclusivity. If you haven't seen it, watch it
"Together, girl power is unstoppable," said Ziegler. "When we stick together, we lift up girls everywhere to feel stronger and better about themselves, and I hope my new song and video encourages girls to join me in this effort."
If you haven't seen it, watch it now:
Mackenzie Ziegler for Justice Active line includes leotards, cropped hoodies, tank tops, leggings, dance socks, chokers, and more. It features trendy touches like splatter paint, sequins, patches, and graffiti, with prices ranging from .90 to .90.
The clothing is incredibly soft and comfortable. It's also adorable.
This is my favorite piece from the Mackenzie Ziegler for Justice Active Wear line: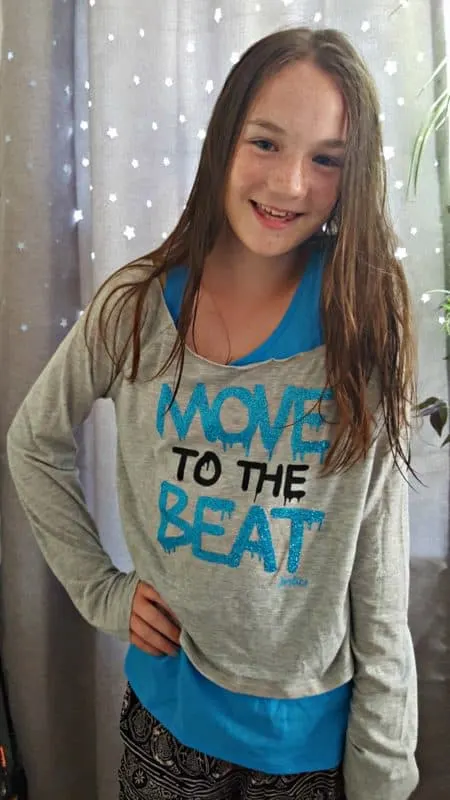 My own MacKenzie prefers the cropped splatter paint hoodie.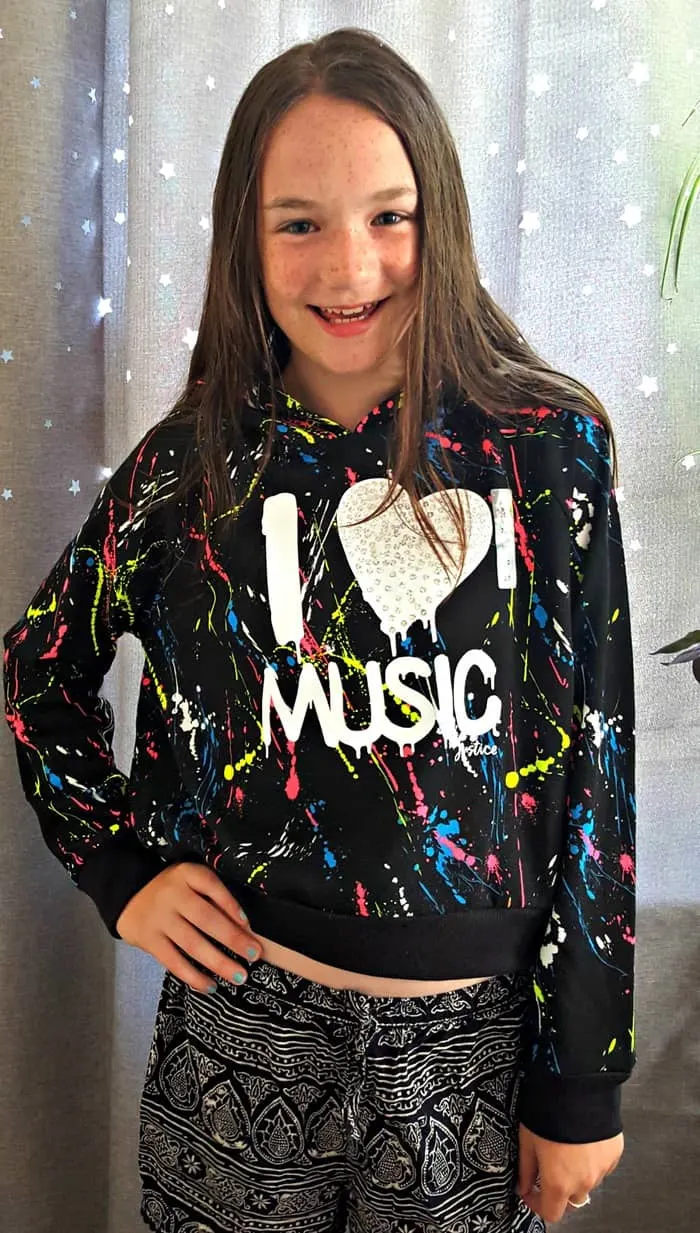 This weekend we are heading to Justice to add other pieces to her wardrobe from the Mackenzie Ziegler for Justice line. The apparel has nice movement and will be perfect for my daughter's volleyball try-outs when school starts.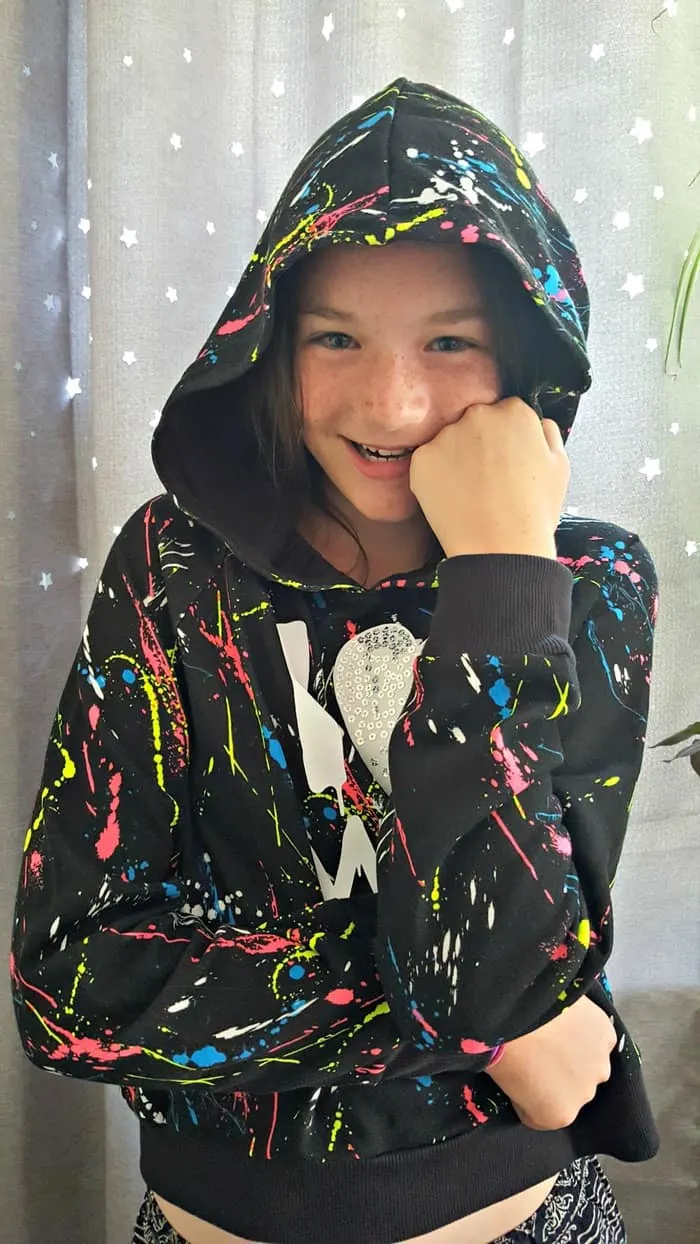 Begin your Back-To-School shopping at Justice, the #1 destination for all things tween girls, and get active with them about an exciting new collaboration with singer, dancer, and former Dance Moms star, Mackenzie Ziegler on youtube.
To shop the Mackenzie Ziegler for Justice Activewear Collection, visit Justice stores nationwide or online at shopjustice.com. You can also download the Justice app for exclusive deals, in-store giveaways, and more.