I received Live Rishi Rub and Drops in exchange for this post. All opinions and my appreciation for CBD benefits remain my own.
Rishi offers two ways to use cannabidiol (CBD) to Relax. Relieve. Rejuvenate. This post is my Live Rishi CBD Rub and Tincture Review.
Before I started using CBD, I did a lot of research.
I started with topicals.
Now I believe in the benefits of CBD and use it religiously.
CBD's effect on reducing pain interacts with the body's endocannabinoid system (ECS).
The ECS receptors help cells process and respond to outside stimuli.
CBD helps the body by supporting healthy inflammatory function for a more significant response to pain signals by acting as a line of defense for our receptors.
It should be noted that CBD's effectiveness varies on various factors, like the source, quality, and quality.
CBD is typically recognized as safe, with few side effects.
CBD won't get you high.
For best results, packaging directions and recommendations provided by the manufacturer should be reviewed.
Live Rishi
LIve Rishi uses only the finest, all-natural ingredients in its products.
LIve Rishicreates its products in small batches.
One of the first things that stood out to me when I received my LIve Rishi CBD products is each box is sealed with a label that includes the batch and expiration date of the product.
Each bottle/jar has a sticker on the bottom that includes the Batch number and expiration.
A card is included with a QR code to see the lab results.
The ingredients are certified organic and manufactured in the United States, where agricultural regulations are.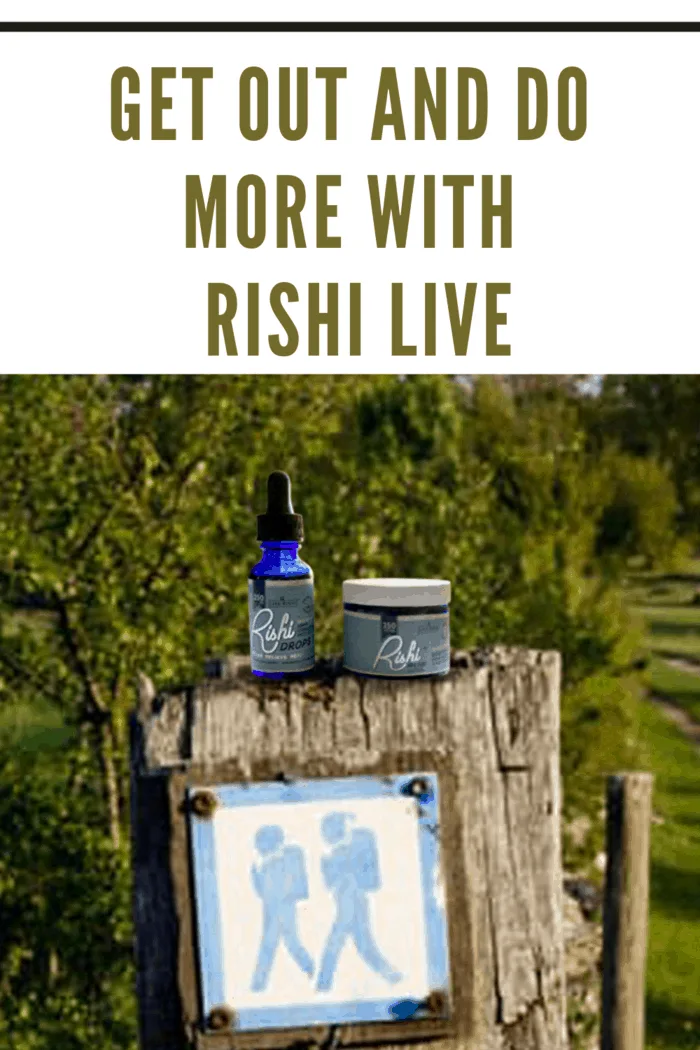 CBD Rub-Topcial Salve
Continued CBD research is still being conducted, but CBD topicals are promising if you're seeking relief from aches, pains, or skin conditions.
One of the most researched topics is CBD's benefit is its ability to provide pain relief.
Live Rishi's signature Rishi Rub is an excellent CBD Topical.
Topicals apply directly to the affected area and massage it into the skin.
This product is THC Free and uses organic hemp extracts.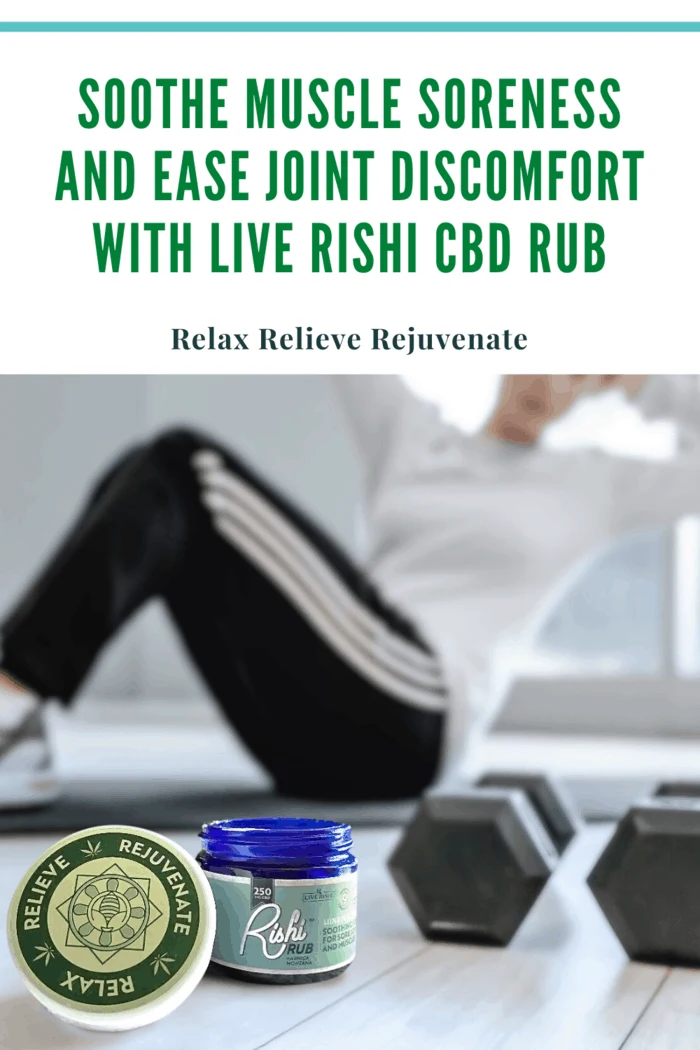 I have been using this product after my workouts–I have a bad knee from 5Ks–and found it works effectively and quickly.
Rishi Rub is a salve infused with CBD and other good things applied directly to the skin.
It's thick and moisturizes dehydrated skin while providing relief from muscle soreness and inflammation.
This CBD Rub is an incredible blend of feel-good, healing oils like organic jojoba oil, arnica Montana, and peppermint oil.
It features antioxidant-rich, hypoallergenic coconut, shea, and jojoba oils free of artificial scents or preservatives.
The combination of all-natural ingredients, including anti-inflammatory lavender oil and arnica, work with CBD to provide relief for sore, achy muscles.
CBD is good for the skin due to the cannabinoids.
Cannabinoids have been scientifically proven to help promote healthy inflammatory function, which naturally works to help aid common skin issues: acne, rosacea, and dry skin.
CBD does not pass through the skin easily.
It is absorbed into the skin's epidermis, but it doesn't reach the bloodstream.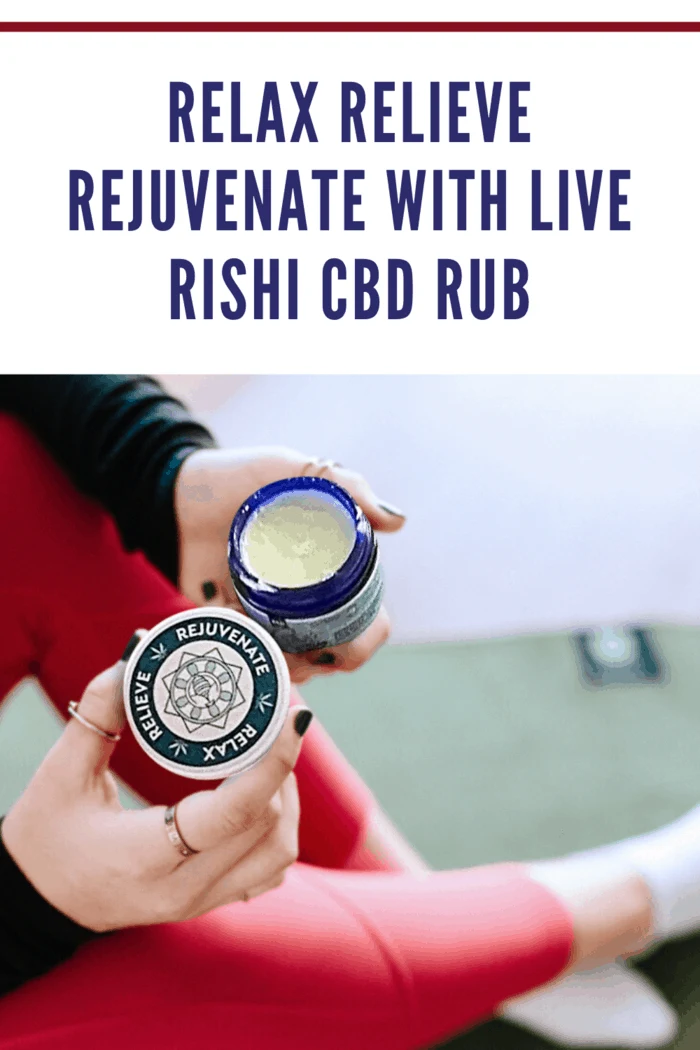 You want a powerful product of at least 200mg of CBD per container.
LIve Rishi Rishi Rub has 250mg of CBD per 2 ounces jar.
This is soothing on my knee.
I was applying it only after my walk or workout, and it was offering relief; however, I started using it before my walk and exercise and found this to be a better option for me.
LIve Rishi uses Hemp Extract oil; it's an ingredient that is an authentic CBD product.
Drops:
A Google search will cue you in the many CBD oils and tinctures on the market today, and they are not all created equally.
I've tried so many of them, and LIve Rishi Drops are my favorite when it comes to taste.
Some CBD drops taste greasy; others are bitter.
Rishi Drops have a hint of sweetness and zip of cinnamon, making them my top choice for taste.
These mood-lifting drops are made with full-spectrum hemp oil and certified organic ingredients: MCT Coconut Oil, Cinnamon Extract.
If you aren't familiar, Full-spectrum contains all cannabinoids naturally found in the cannabis plant, including THC (less than 0.03 percent)
Rishi Drops tincture may help improve mood, relieve stress, improve focus, and aid in recovery from exercise-induced inflammation.
It helps calm me and ease me into a healthy night's sleep.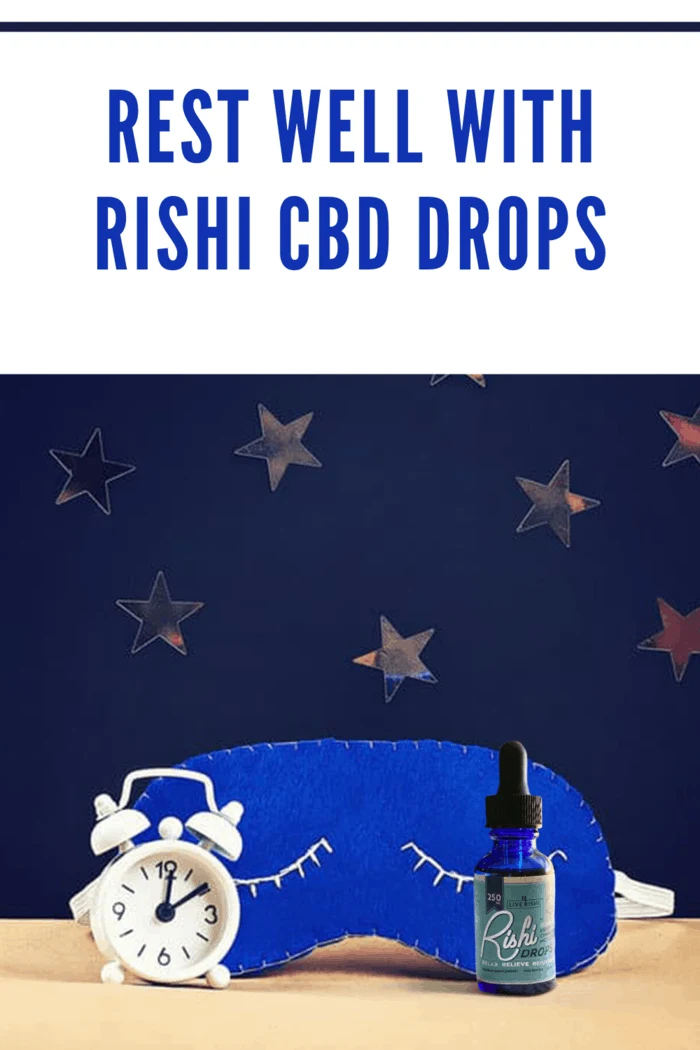 These CBD Drops are a great way to boost your mood.
I take five drops each morning and then a full dropper in the evening to help me sleep better.
Thanks to Live Rishi Rub and Drops, I'm finding a better me.
I can push myself further, and just a little harder in my workouts, and not have to live with the joint inflammation with Rishi Rub.
My days are better with mood-lifting Live Rishi Drops, and my sleep comes sooner and reaches deeper when I use them at night before bed.
Remember to consult your doctor before using products with CBD.
Don't take my word for it; try LIve Rishi for yourself; use code: MMEMORANDUM20 to get 20% off your entire order at liverishi.com.
It is valid until June 30, 2020.