Introducing the Little Tikes Get Out 'N Grill – the ultimate playtime cooking experience for your little ones! Watch as their imaginations ignite with joy and excitement as they become the master chefs of their own backyard BBQ adventures.
Crafted with the utmost care and safety in mind, this vibrant and durable play grill is perfect for children aged 2 to 6. It's designed to mimic a real-life grill, complete with interactive features like clicking knobs, a removable lid, and a realistic grilling surface, allowing your child to feel just like mom or dad while cooking up imaginary delights.
The Little Tikes Get Out 'N Grill is fun and encourages social play and creativity. Your child can host delightful pretend cookouts with friends or engage in role-playing activities, building crucial social skills and enhancing their cognitive development.
Parents can rest assured knowing that this play grill is made from high-quality, child-friendly materials, ensuring a safe and enjoyable playtime experience. It's easy to assemble, and its compact size makes it ideal for both indoor and outdoor play.
Inspire your child's culinary dreams and watch as they delight in the wonders of cooking with the Little Tikes Get Out 'N Grill. Order now and let the grilling adventures begin!
Our Little Tikes Get Out 'N Grill Review
"I participated in a campaign on behalf of Little Tikes. I received product samples to facilitate my review."
Pretend play is on its way with Little Tikes Backyard Barbeque Get Out 'N Grill. It's perfect on its own or for play right next to Mom or Dad manning the real grill. It's a toy that will inspire creative play and everyday fun!
I love Little Tikes because they offer durable toys that can be played with indoors and outdoors. The Little Tikes Grill set is no exception with features that make this pretend play seem so real.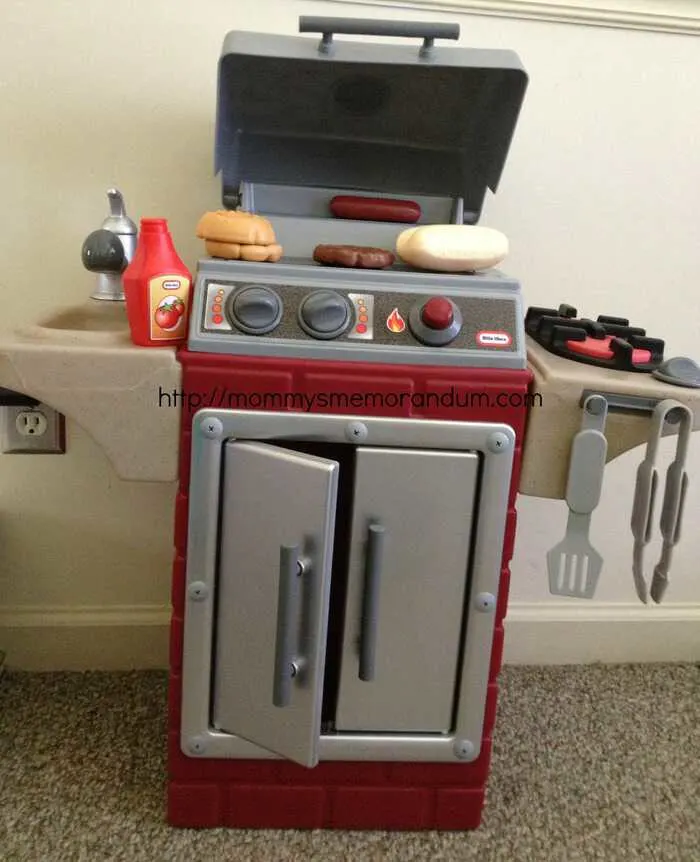 Out of the box, it took me about 15 minutes to assemble. The instructions were easy to follow.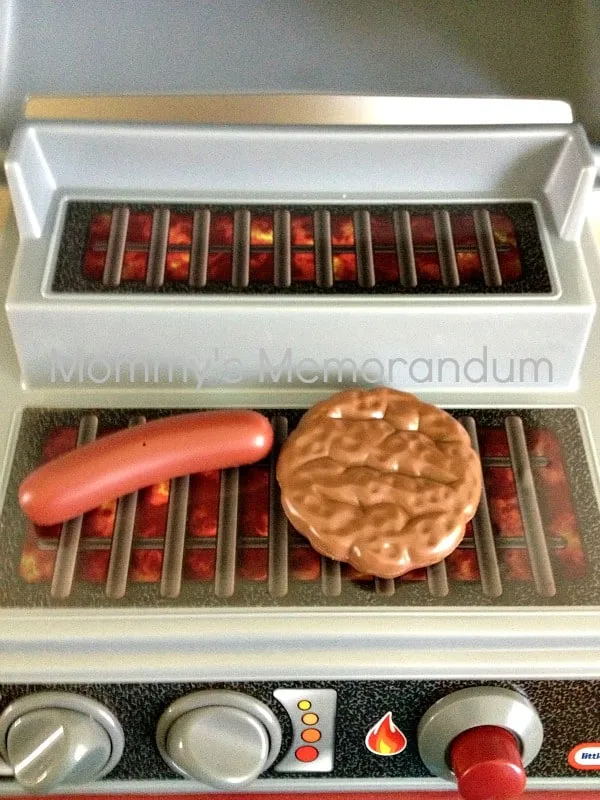 Just like a real gas grill, this set features a dual-level grill. Realistic-looking stickers put kiddos in the action of grilling burgers and hot dogs over a hot fire.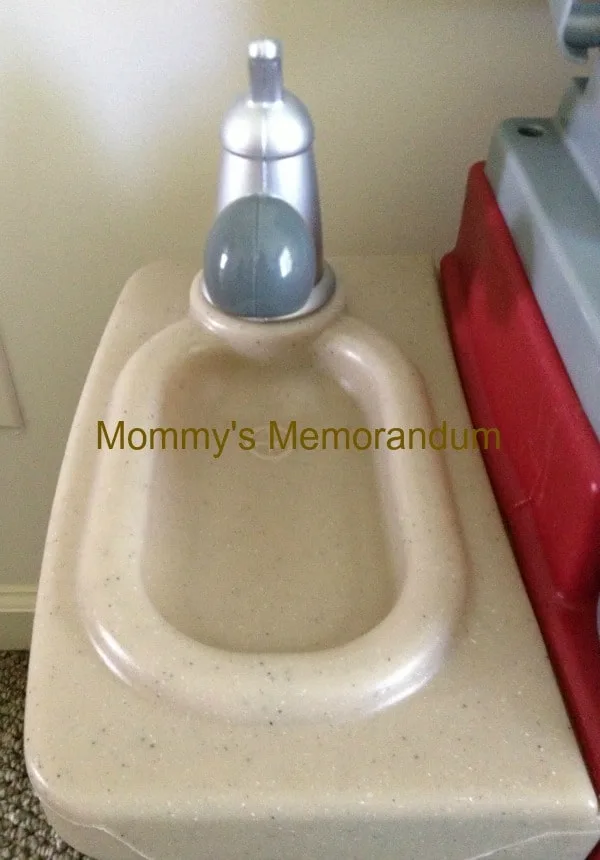 One side of the grill features a lid sink.
The other side of the grill offers side burners with a dial to set the temperature! There's a toolbar to hang the included tongs and spatula.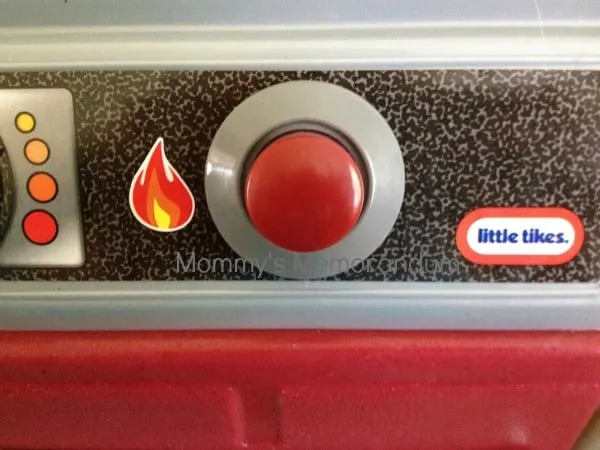 The starter button and knobs make realistic clicking sounds. There are two additional knobs next to the starter that also make clicking sounds.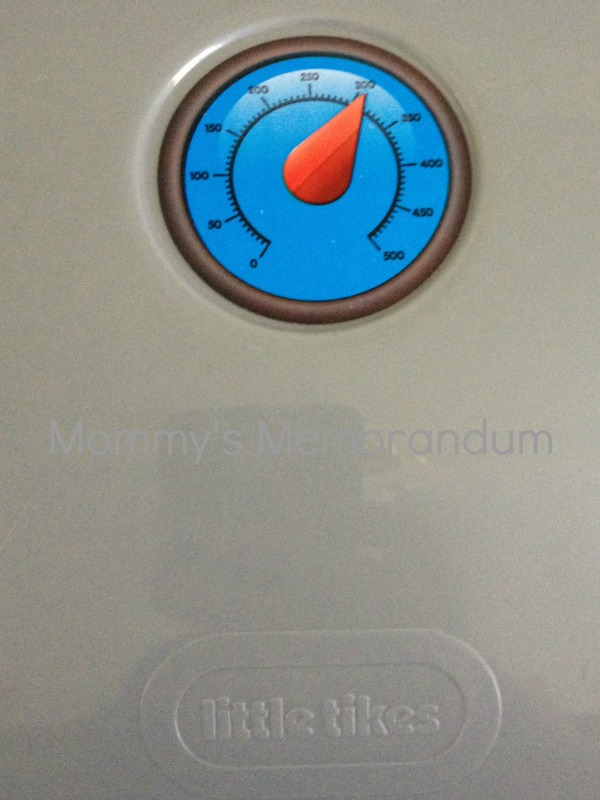 The lid opens and closes and features a thermostat.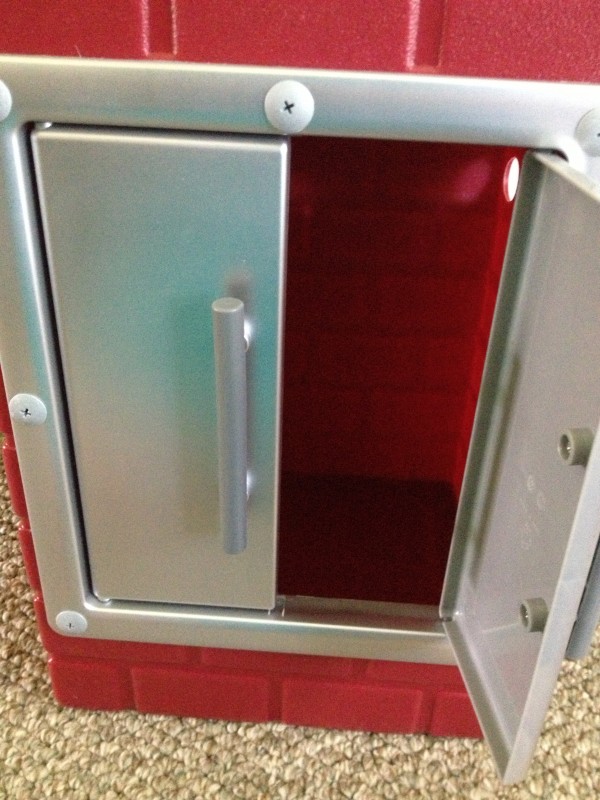 There's ample storage in the base.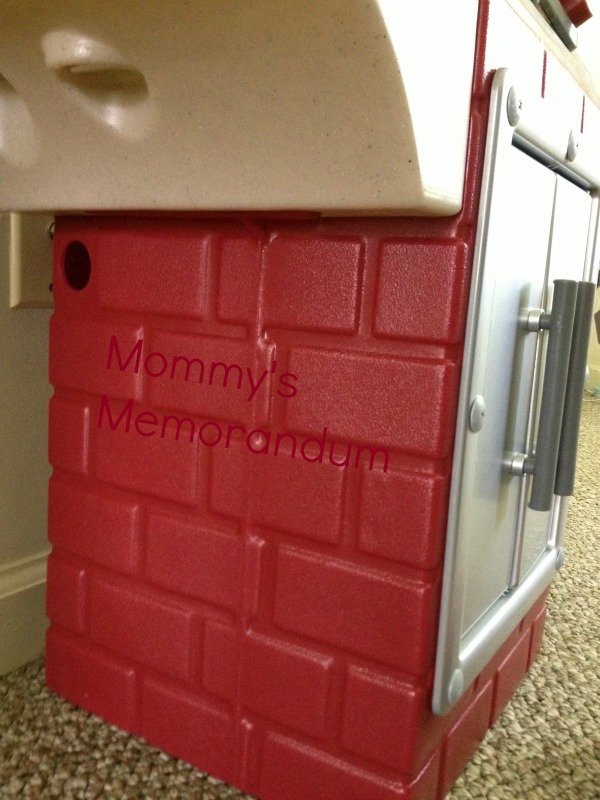 The base it a faux brick making it have the look and feel of being outdoors!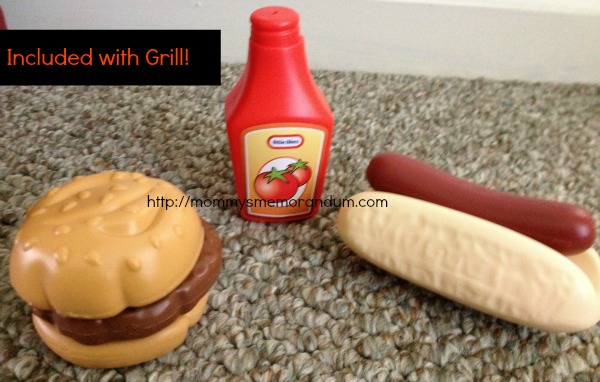 In addition, to the tongs and spatula, the Little Tikes Get Out 'N Grill includes a hamburger bun, hamburger patty, hot dog, hot dog bun and bottle of ketchup. That's eight accessories in total!
Weight: 9.81 lbs
Dimensions: 24″L x 11″W x 28″H
Final Thoughts
It's the perfect play set to get the kiddos outside playing or even inside for pretend play. Since I assembled ours, the kiddos seem to have disappeared. I've checked in where they have been running a BBQ restaurant, grilling a family meal, and exploring all the fun features this grill offers!
Kids will love the Little Tikes Get Out 'N Grill because it allows them to unleash their creativity and role-play as master chefs! With interactive features like clicking knobs and a lifelike grilling surface, they can feel just like mom or dad while cooking up their favorite imaginary meals. It's a fantastic way to encourage social play with friends and build essential life skills while having endless fun in the process!