Lamp Angel by InPOWERED is a table lamp featuring color-changing LEDs and has the superhero power of being an emergency backup light and charger.
MacKenzie has been accepted into her dream college for Fall Semester. My momma's heartstrings are tugged, and the fact that I will be there with her has my mind reeling.
I think back to when she was little, and the electricity would go out. We'd roast marshmallows in the fireplace and set up "camp" in the living room. As she's grown older, technology has changed, enabling us to have power packs to charge devices and battery-powered flashlights or the classic candle to provide light.
Now, she's going off to college, and I worry she will not have her phone charged for this unpredictable interruption. I worry about how she's going to have light.
Sure, flashlights work, but what if she doesn't have spare batteries or can't find them?
My worries are at rest now because she is going to college with Lamp Angel.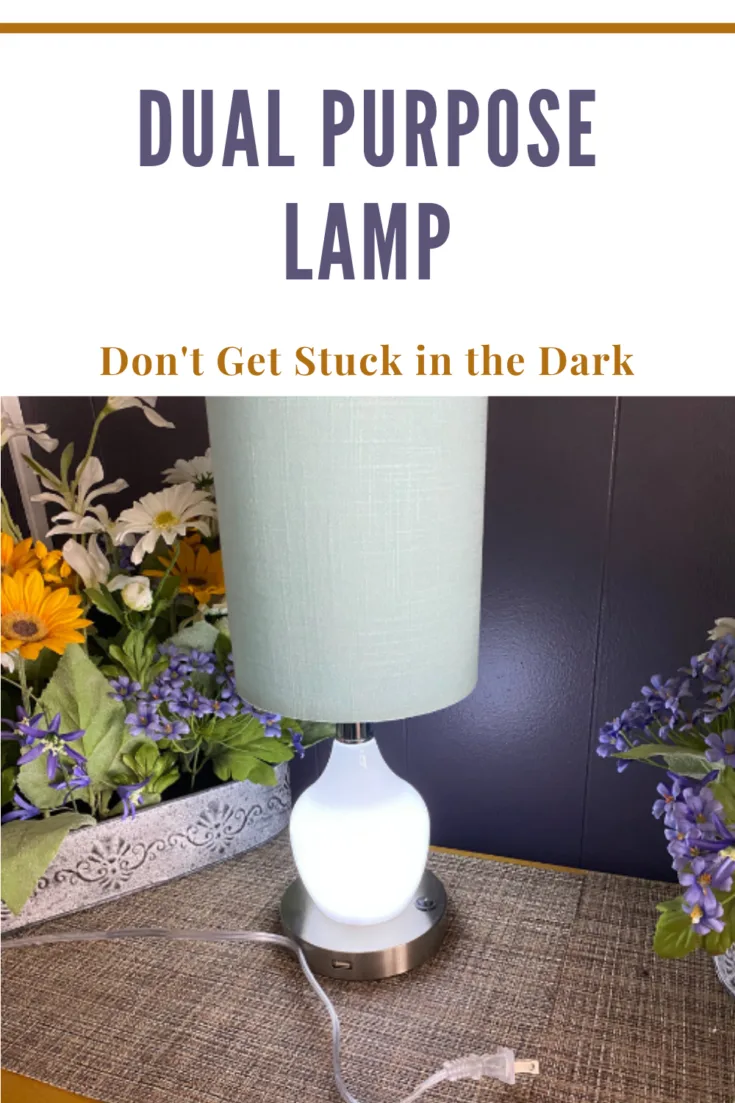 Decorative Lighting with a Dual Purpose
It's a bonus because Lamp Angel isn't just decorative lighting.
It's also a lamp with built-in USB chargers that will automatically switch on in a power outage, offering 24-hours of light and charging capabilities.
It's smartphone-controlled with LED lights that change colors.
In the event of a power outage in her dorm, she'll be able to plug her smartphone into the lamp so she can call home.
She can sync her wireless speaker to enjoy music to entertain her and have the calming glow of the lamp.
Auto light Emergency Technology is one less thing for me to add to my worries.
There is a separate power button on the back to use this feature.
With the LED base automatically turning on when it detects an interruption in electricity, I know she isn't going to have to be searching for power or light.
She can charge her phone and let us know she's okay.
I love that the Lamp Angel is an ordinary small lamp by all appearances.
Here is a photo where I did a simulation to show how the lamp looks when the power goes out.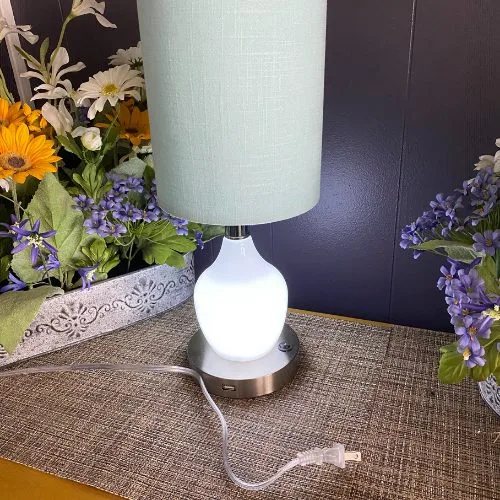 The lamp is unplugged. It still offers a nice bright light.
A smartphone or the remote that's included can be used to control the lamp to change colors.
It also has a setting to rotate through more than 100 colors automatically.
There is also a USB port to charge mobile devices built into the lamp.
I love this feature.
We keep our phones charged, but you never know when you may need this feature.
It's great for emergencies or to keep the phone charged for entertainment.
This dual-purpose Lamp Angel is made with a shatter-resistant acrylic base.
Lamp Angel Description:
Use as a typical lamp.

Auto-On when the power goes out.

Color-changing LEDs you control with a remote or smartphone

24 hours of light during a power outage
Available on Wayfair, Amazon, and inpoweredlights.com
Manufacturer's Suggested Retail Price: $49.99
InPowered Lights is a woman-owned business and the perfect innovative product for a dorm, hallway, child's room.