Kersey Valley Spookywoods: A Haunting Adventure
If you're seeking spine-tingling thrills and a dose of heart-pounding excitement, look no further than Kersey Valley Spookywoods. This legendary Halloween attraction is a must-visit for those who crave a hair-raising experience. Here's everything you need to know: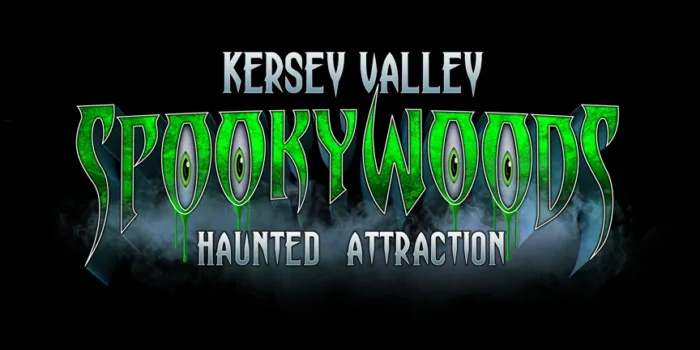 Overview:
Location: Kersey Valley Spookywoods is located in Archdale, North Carolina, USA.
History: Established in 1985, this attraction has a rich history of terrifying visitors with its creative and bone-chilling haunted experiences.
What to Expect:
Attractions: Spookywoods offers a variety of haunted attractions, including haunted trails, haunted houses, and interactive experiences.
Scare Levels: You can choose your level of fright, from mild to extreme, making it suitable for all ages.
Duration: Plan for several hours of adrenaline-pumping fun.
Family-Friendly Options: There are also family-friendly events for those who prefer a less intense scare.
Tickets and Hours:
Admission: Ticket prices vary depending on the attractions you choose. Check the official Spookywoods website for the latest pricing information.
Hours: Kersey Valley Spookywoods typically operates during the Halloween season. Be sure to check their website for current opening hours and dates.
Expert Tips:
Arrive Early: Beat the crowds by arriving early in the evening.
Dress Appropriately: Wear comfortable clothing and closed-toe shoes.
Group Discounts: Consider going with a group to take advantage of discounts.
Reservations: It's a popular attraction, so consider booking tickets in advance.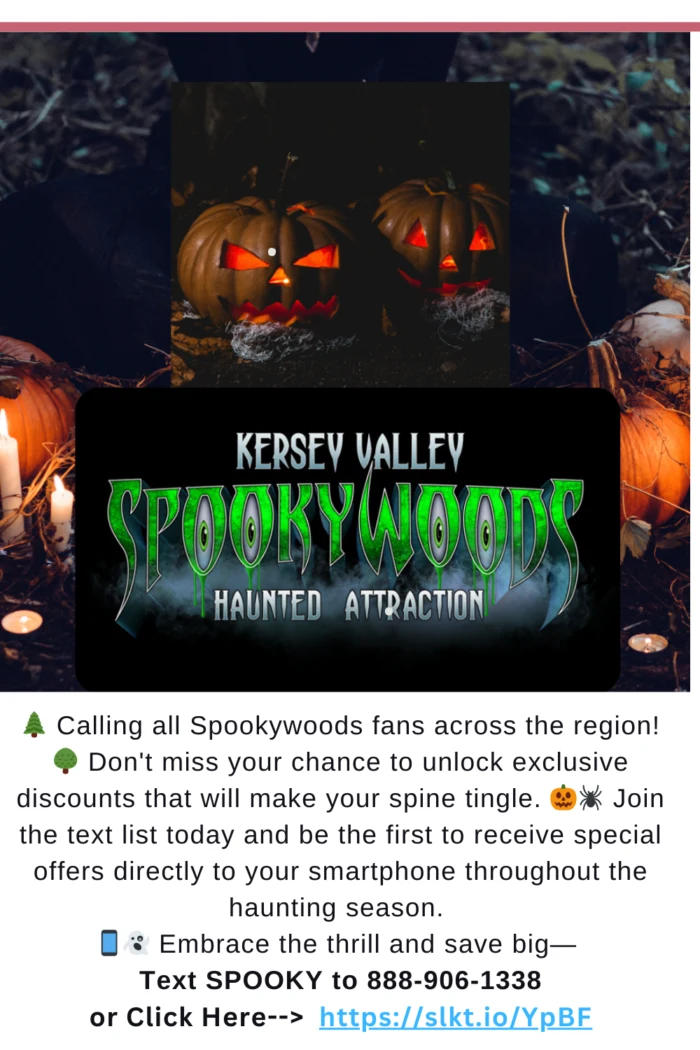 FAQs:
Is it Scary? Yes, it's designed to be terrifying, but there are less scary options for kids.
Can I Bring Kids? Yes, there are family-friendly events for children.
Is There Food Available? Some food vendors are on-site, but you might want to eat before arriving.
Is Photography Allowed? Check their policy on photography and video recording.
Alternate Names:
Kersey Valley Spookywoods is sometimes simply referred to as "Spookywoods."
Prepare yourself for an unforgettable night of frights and fun at Kersey Valley Spookywoods. Whether you're a seasoned thrill-seeker or looking for a spooky adventure with your family, this haunted attraction has something to offer everyone.
Make it a Family Day!
Exploring Kersey Valley Attractions Beyond Spookywoods
While Kersey Valley Spookywoods is the crown jewel of thrill-seekers during the Halloween season, there's so much more to do at Kersey Valley throughout the year. Whether you're an outdoor enthusiast, an aviation fanatic, or a family looking for some wholesome fun, this adventure destination has you covered. Here's a glimpse of what else Kersey Valley has to offer:
Outdoor Adventures:
Zip Line Tours: Soar through the treetops and experience the thrill of zip-lining with Kersey Valley's Zip Line Tours. You'll enjoy breathtaking views and an adrenaline rush like no other.
High Ropes Course: Test your balance and bravery on the High Ropes Course, an elevated challenge that's perfect for team-building or personal growth.
Laser Tag: Engage in epic laser tag battles in a sprawling outdoor arena. It's a fantastic option for groups and parties.
Axe Throwing: Go head to head or split into teams! Compete in a truly out-of-the-office experience throwing axes in a controlled environment with your axepert guide.
Bomb Bowling: The mashup between football, bowling, horseshoes, and corn hole has arrived in Kersey Valley. Have an awesome time with friends, family, or coworkers. It makes for a great birthday party!
Escape Rooms: North Carolina's Best Themed Escape Games
Family Fun:
Corn Mazes: Get lost (in a fun way) in the intricate corn mazes during the fall season. It's a favorite family activity.
Kersey Valley Mining Company: Kids will love the Gem Mining attraction, where they can pan for precious gemstones and fossils.
Maize Adventure: Come enjoy our corn maze and so much more! Tickets include the Kersey Valley Express train, corn maze, jumping pillows, Super Mega Ride N Slide, tree house adventure, pedal carts, cow train, kiddie zip lines, rock wall, adventure playground, bungee trampolines, treehouse village, and dinosaur discovery.
Christmas Experience: Prepare to be dazzled as Kersey Valley Farm undergoes a magical transformation into a winter wonderland, brought to life by the twinkle of over a million LED lights.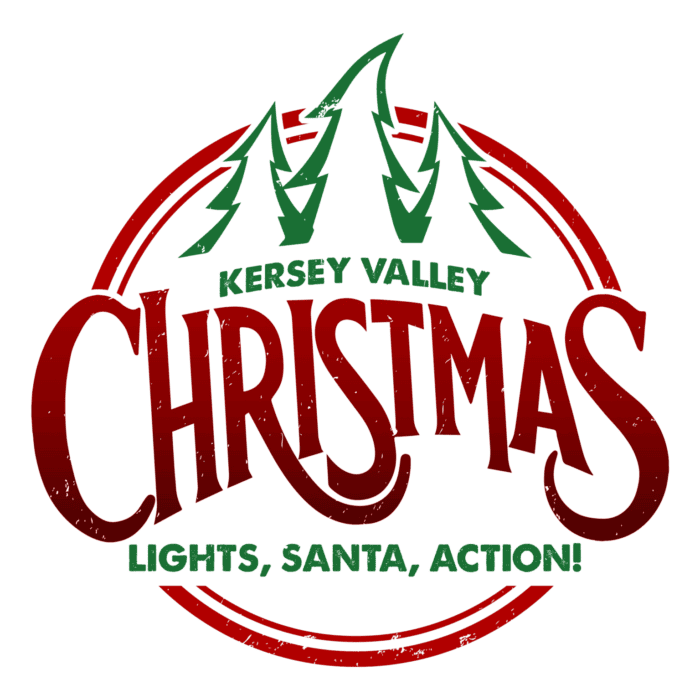 Educational Experiences:
Kersey Valley Maize Adventure: Explore the educational side of Kersey Valley with the Maize Adventure, which offers fascinating corn maze designs and interactive learning experiences for all ages.
Event Hosting:
Corporate and Group Events: Kersey Valley is a fantastic venue for team-building activities, corporate events, and group outings.
Birthday Parties: Celebrate birthdays with a unique twist by hosting a party at Kersey Valley.
Expert Tips:
Reservations: For some activities, it's advisable to make reservations in advance, especially during peak seasons.
Weather Considerations: Keep an eye on the weather, as some activities may be weather-dependent.
Combo Deals: Look for combo packages to get the most out of your visit and save on multiple activities.
Kersey Valley isn't just a one-season wonder with Spookywoods; it's a year-round adventure destination that caters to a wide range of interests and ages. So, whether you're seeking outdoor thrills, family-friendly fun, or educational experiences, Kersey Valley has an adventure waiting for you.