One weekend, as the weather was a little brisker and the humidity a little less, my family drove north. As the highway faded into a winding road that wound us through a community now declining in agriculture, we took a detour to visit a historic covered bridge.
Built-in 1916, my children were quick to point out that this year, Clover Hollow Bridge turns 100 years old.
It still stands over the river, but the road no longer leads through it.
It's one of only three surviving Burr-type covered bridges in the immediate vicinity of the village of Newport, Virginia.
The bridge features horizontal weatherboard on its sides and is supported by stone abutments.
As we walked across its bowed planks, we could see the worn path of the automobiles that once crossed.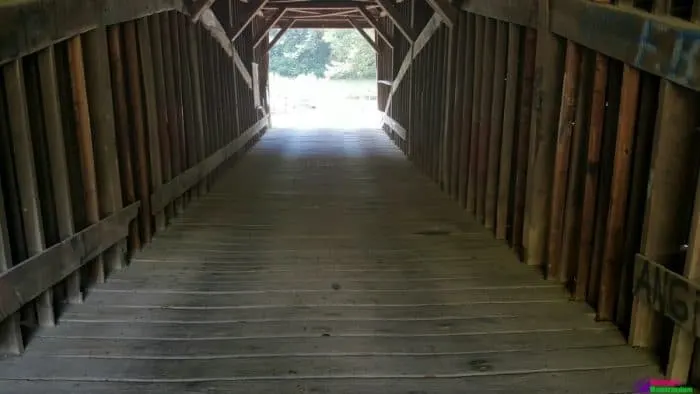 Introducing the Kiddos to the Appalachian Trail
Back on our path, our destination was just a short journey. We pulled off the road, stretched our legs, and introduced our children to the 2 by 6 inches of white paint blaze markings of the Appalachian Trail.
Someday, we hope to hike the trail from Georgia to Maine with nothing more than our backpack.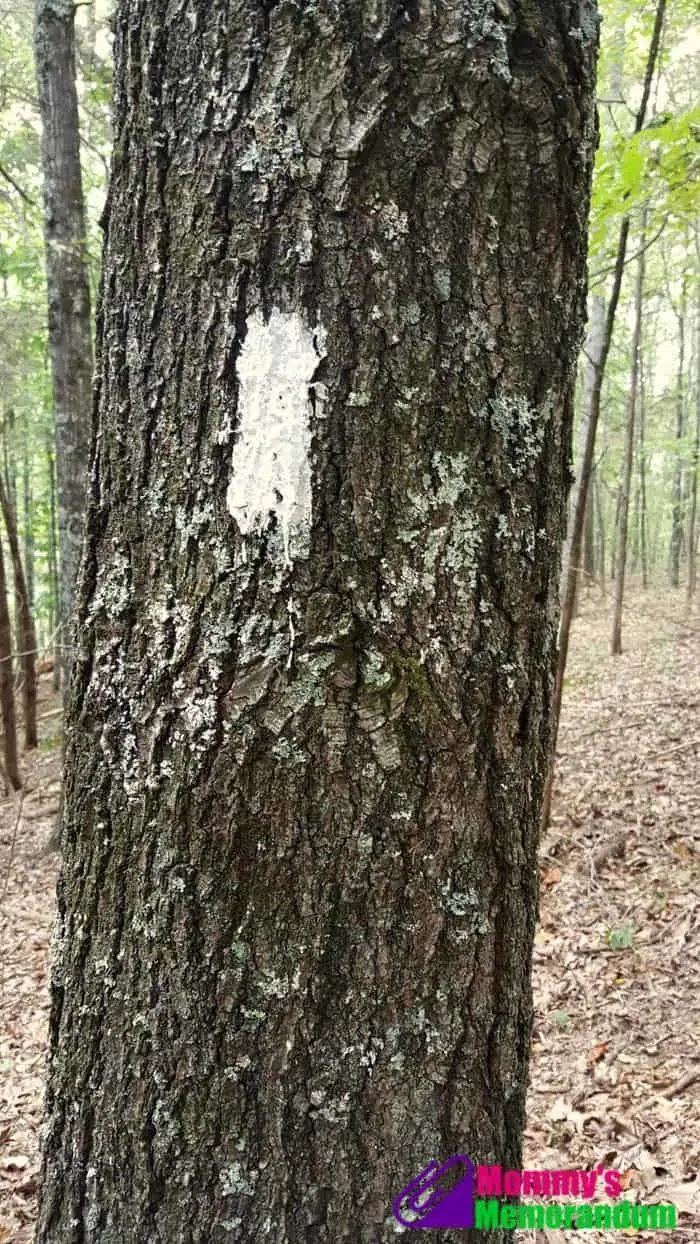 As we gathered our water bottles, tightened our shoes, and covered, "Where to meet if separated", we talked to our children about this hike. That they would be walking a path that stretches 2,200 miles from Springer Mountain in Georgia to Mount Katahdin in Maine, crossing 14 states. Our state, Virginia, has 550 miles, which makes up approximately one-quarter of the entire Appalachian Trail.
We were four of about 2-million people who do at least one day hike a year.
Today's hike was not seeking awe-inducing vistas. It was to be an introduction to the trail, its history, and a mighty oak tree.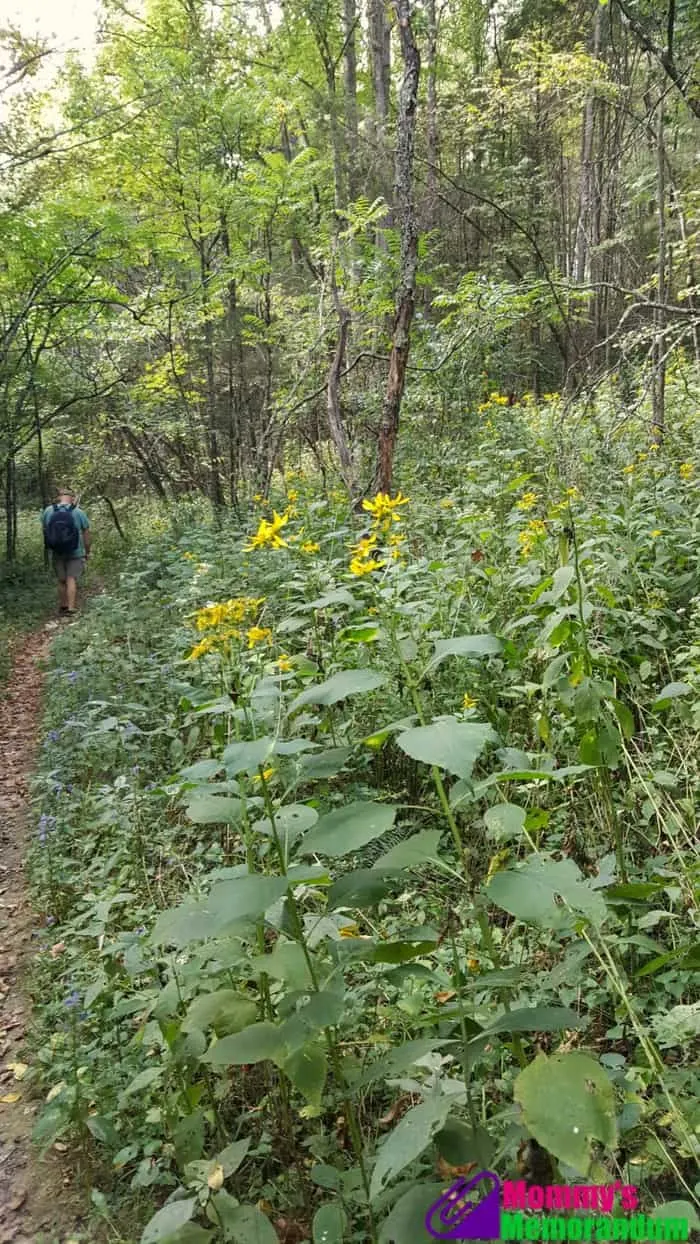 The trail is easily accessible and has minimal elevation gain. The footpath, no wider than one person, winds through a mature forest, over a trickling stream, and opens to grazing land.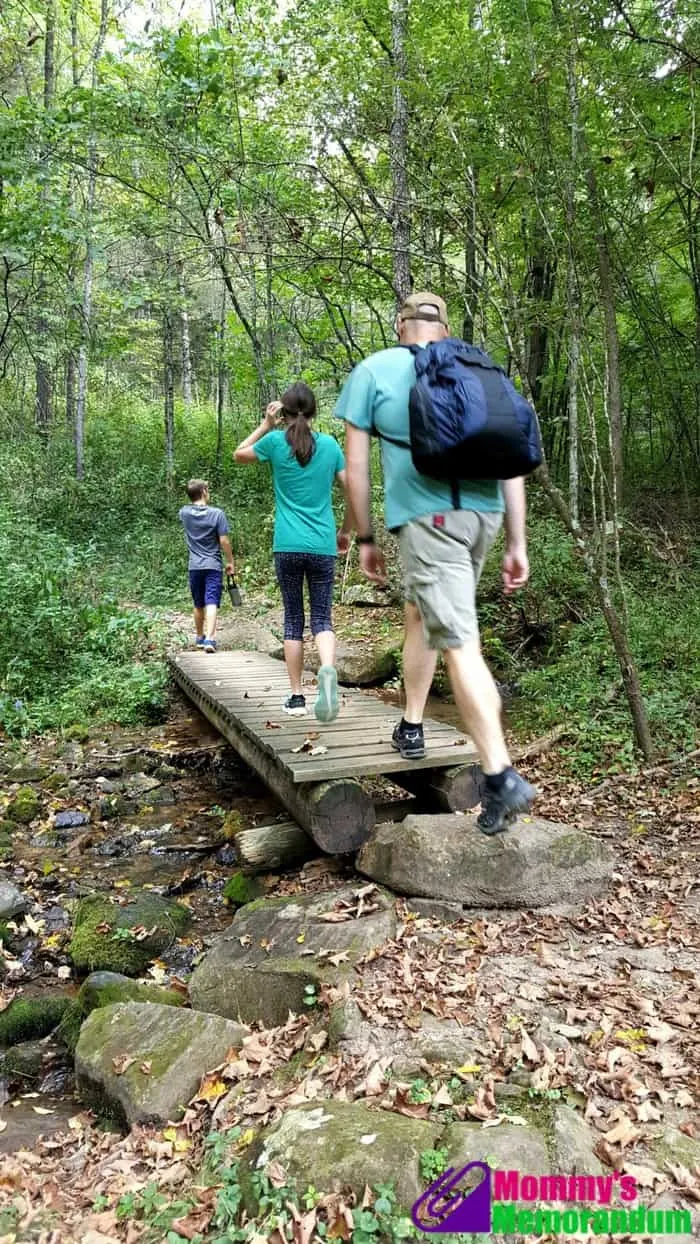 There was an old cabin, now lived in by animals, but it was a conversation piece as we followed the trail and its blaze markings.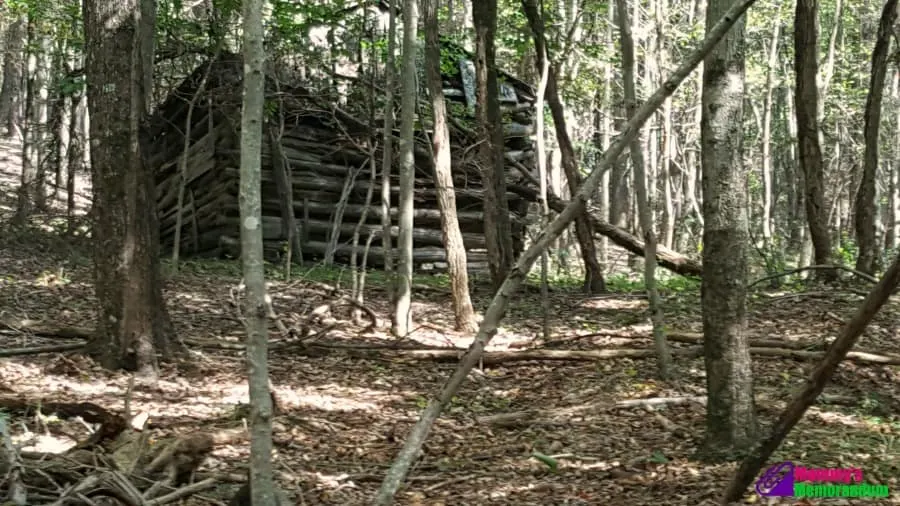 Then, my daughter hollered back to me, "Mom, I see it!"
My pace stepped a little faster, my stride a little longer, until I, too, saw it.
A mighty oak.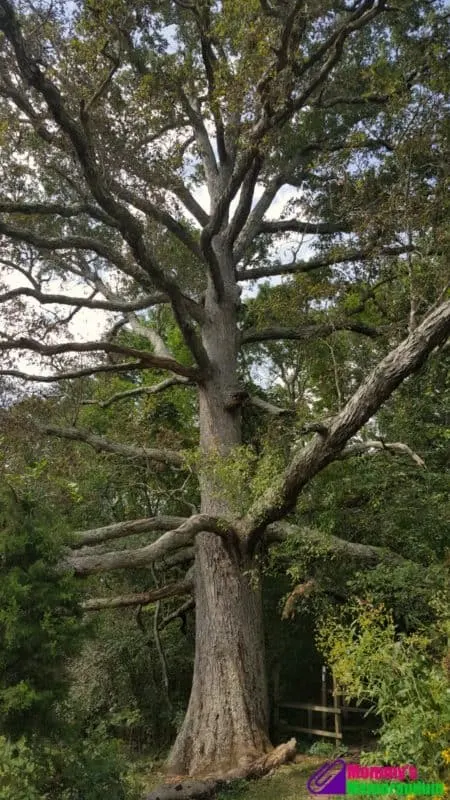 The Keffer Oak.
Named for Rex Keffer, who maybe owned the land this tree stands on, long ago.
The Keffer oak is one of the largest living trees on the Appalachian Trail.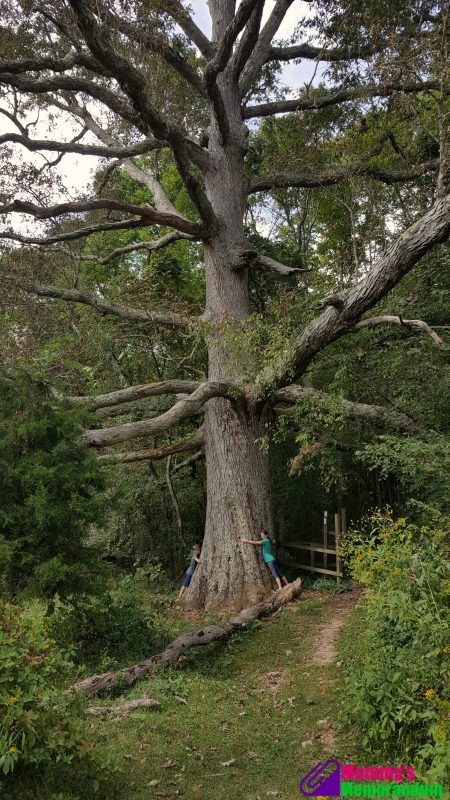 Legend says it's more than 300 years old.
It measures between 19 and 20-feet in circumference.
Here's a photo of my husband at the base. My husband is 6'3″, to give you a size relation.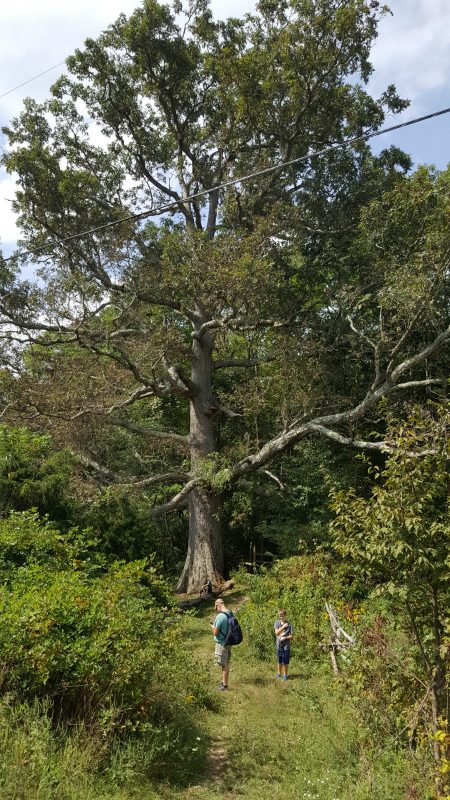 We stood looking in awe up the trunk of the Keffer Oak. Its branches are gnarly.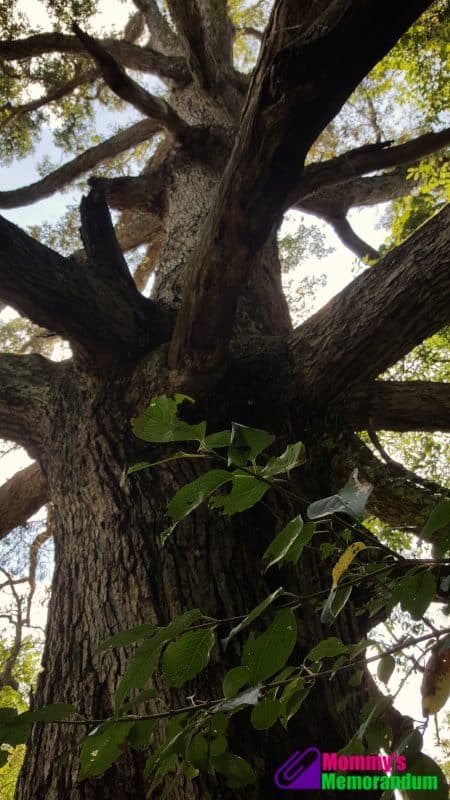 We sat on one of its fallen branches at its base, and my 10-year-old son mentioned, "Whoa! That limb goes on forever!" It seemed true as our eyes raced down the branch until it faded into a forest of small saplings.
As we were talking about what we could imagine this tree has seen its lifetime, another hiker came into view. We had our introductions; she goes by "Shuttle." She hikes the Appalachian Trail 100-200 miles and then goes home to visit her husband and father.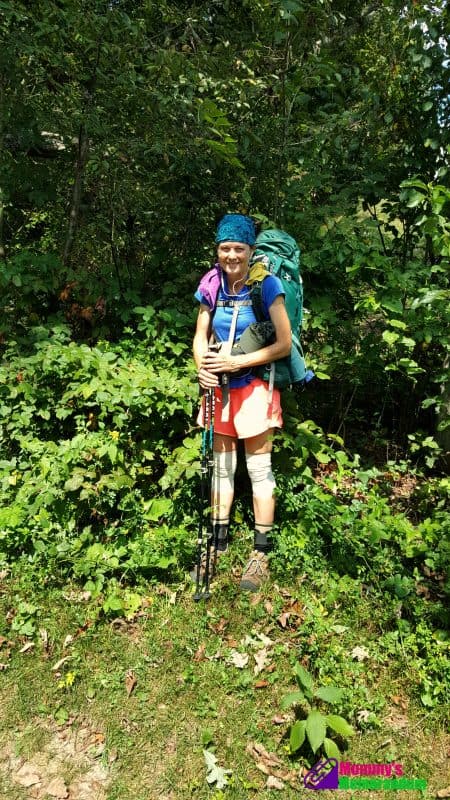 She has traveled the trail to Maine.
Her highlight was the White Mountains of New Hampshire.
She took a few moments to show my children how to use trekking poles while hiking.
Meeting "Shuttle" added to our adventure of hiking the Appalachian Trail. It opened the children's awareness of people, their passions, and bucket lists and proved that sometimes, the trail traveled leads you to something amazing.
Our day under the Keffer Oak is one we still talk about. It is the tree by which all others are compared.
It was a day that seemed nostalgic with no sounds of the city, the wind telling the Keffer Oak its secrets, and the sun shining laser beams through the gnarled branches of a tree.