My husband use to call me from payphones. He was in California and I was in Utah. We'd each get a Jamba Juice Strawberry Smoothie, he'd call from the payphone that overlooked the Pacific Ocean in the Bay Area and I'd be home. He'd share the sunset with me. Describing the flares of color and painting the picture for me.
This Jamba Juice Strawberry Wild Smoothie takes me back to those moments. When life was simpler. When we made time to stop and watch the sunset and didn't let anything–including distance, keep us from sharing it together.
This recipe is close the original. It's easy to make and is a delicious treat on the go, and best when shared!
It's freshness will remind you why you are a Jamba Juice Junkie; making it at home is budget friendly and I promise this one is so close in taste to the original that you won't need Jamba Juice to get your fix.
My kiddos love this smoothie for breakfast and it's one of their favorite after school snacks. We love that it is easy and quick to make.
Keep life simple and make time for Jamba Juice.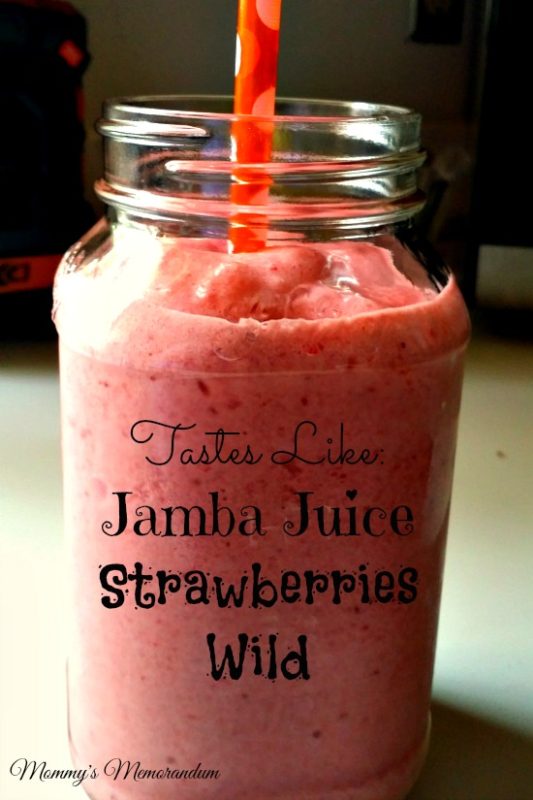 Jamba Juice Strawberries Wild Smoothie Recipe Copy Cat Ingredients:
1 cup apple juice
1 cup frozen strawberries
1 sliced banana
1 cup non-fat vanilla frozen yogurt
1 cup ice
Jamba Juice Strawberries Wild Smoothie Recipe Copy Cat Directions:
Add all ingredients to blender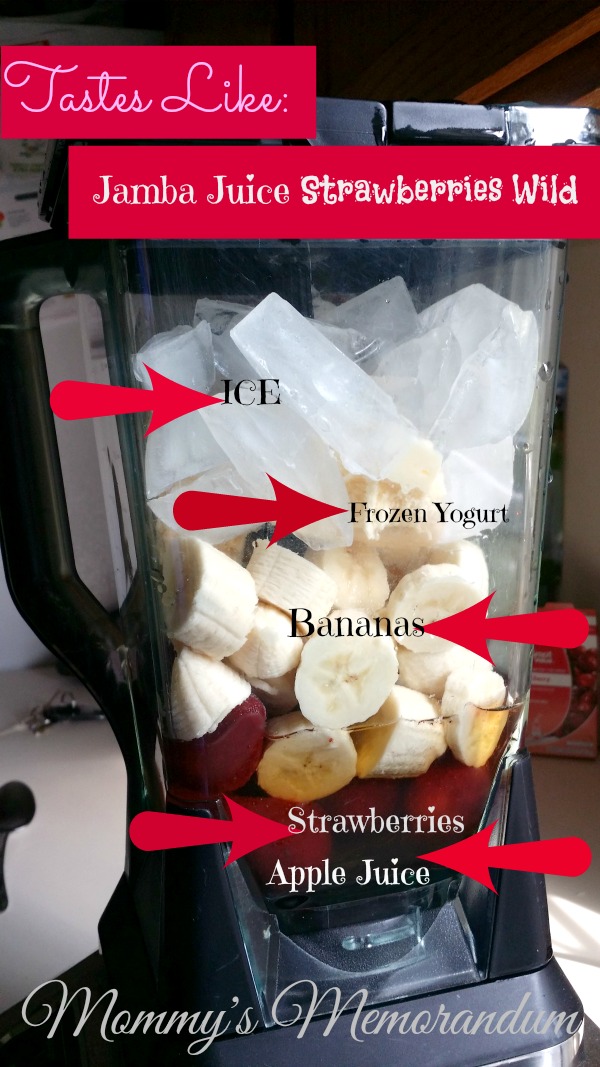 Blend completely.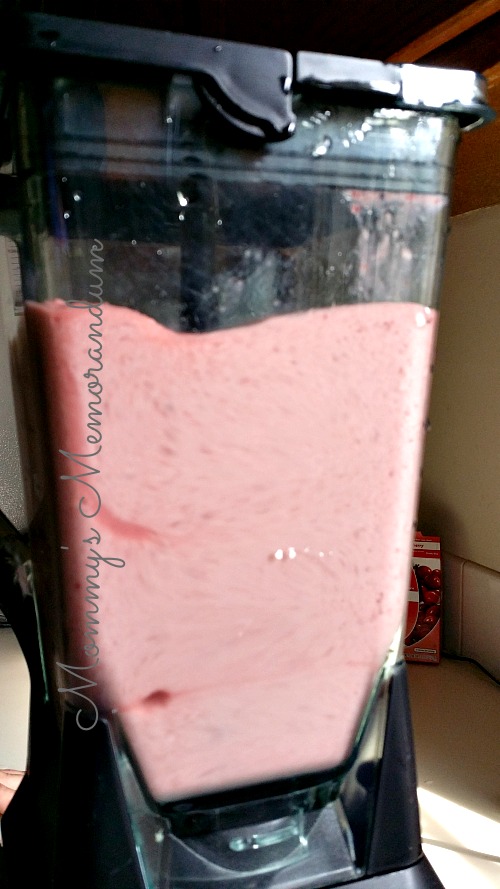 Pour into glass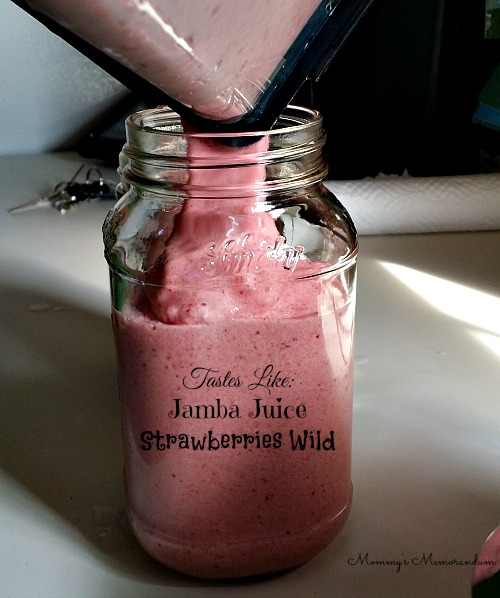 Makes 24 ounces, approximately
Making this Jamba Juice Strawberries Wild smoothie recipe at home is so easy, totally effortless and so much cheaper. Go ahead, make yourself one and celebrate!
Summary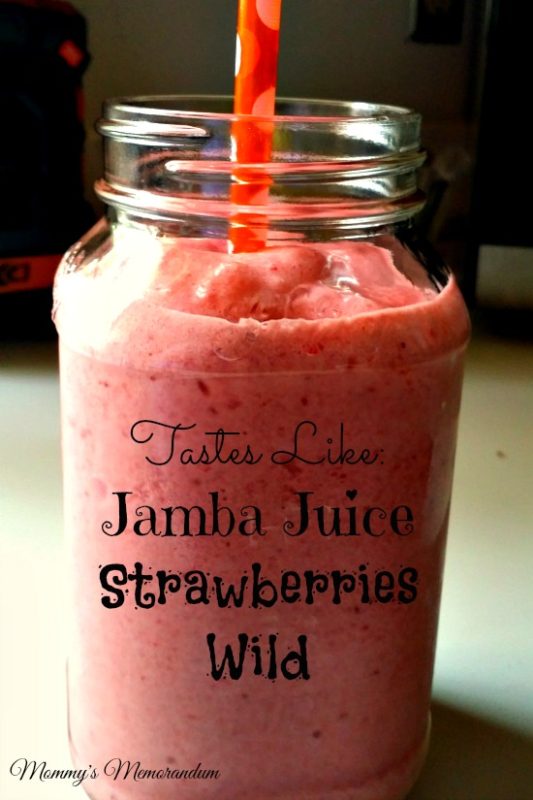 Recipe Name
Jamba Juice Strawberries Wild Smoothie Recipe Copy Cat
Author Name
Published On
Preparation Time
Cook Time
Total Time
Average Rating
Based on 6 Review(s)