Tired feet? Soak them in this recipe for an invigorating foot bath. It moisturizes, stimulates, and will have your feet ready to flaunt.
Grab your essential oils and take a 20-minute Me-Time power soak!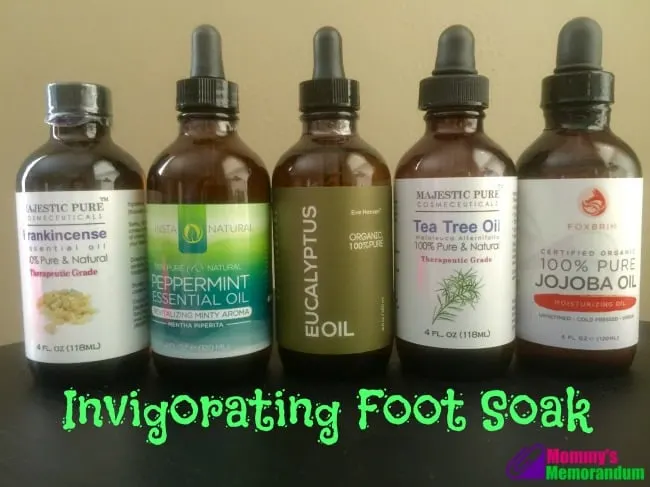 What you'll need:
4 drops Eucalyptus (Eucalyptus globulus)
1 drop Peppermint (Menthapiperita)
2 drops Tea Tree (Melaleuca alternifolia)
6 drops Frankincense (Boswelliacarteri)
1 tablespoon jojoba
Sprinkle in flower petals (optional)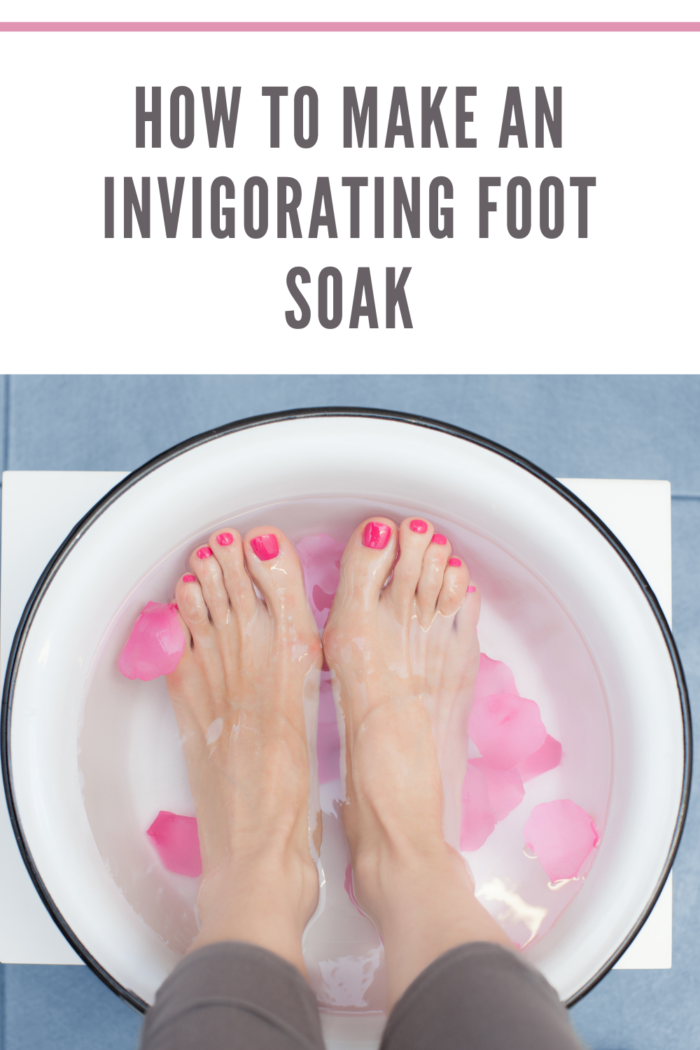 How to Make an Invigorating Foot Soak
Combine the essential oils
Add to jojoba
Stir into warm water
Soak foot for 25-20 minutes
Try it with the 9 Steps to a Perfect DIY Pedicure for feet that dazzle!