All parents will know the horror of thinking their child has injured themselves, so shopping for safe childrens beds can be a nerve-wracking experience. Even though lots of sellers will claim their beds are perfectly safe for your little one to sleep in, are they really up to your standards? Sometimes taking a website's word for it is not enough, so you really need to know what to look out for. This blog will help you identify some essential features to keep your kids as safe as possible while they're getting some rest.
Guardrail
While your child is young, it's important to have a guardrail at the side of the bed to stop them from falling out during the night. But you need to make sure that this barrier is soft and won't cause your child to bang their head or their arm during the night. The bed that you buy should have a guardrail attachment already, as this will make sure it's completely secure. While DIY attachments can work in the short run, you really don't want to risk them coming loose in the night.
Non-toxic materials
You'd be surprised at how many children's beds are coated in toxic paint or made from unsafe plastics. It's important to pay attention to this, because children are notorious for exploring their environments with their mouths. If your little one does decide to take a bite of their bed frame, you want to have some peace of mind that any paint flakes are not doing to cause them any harm.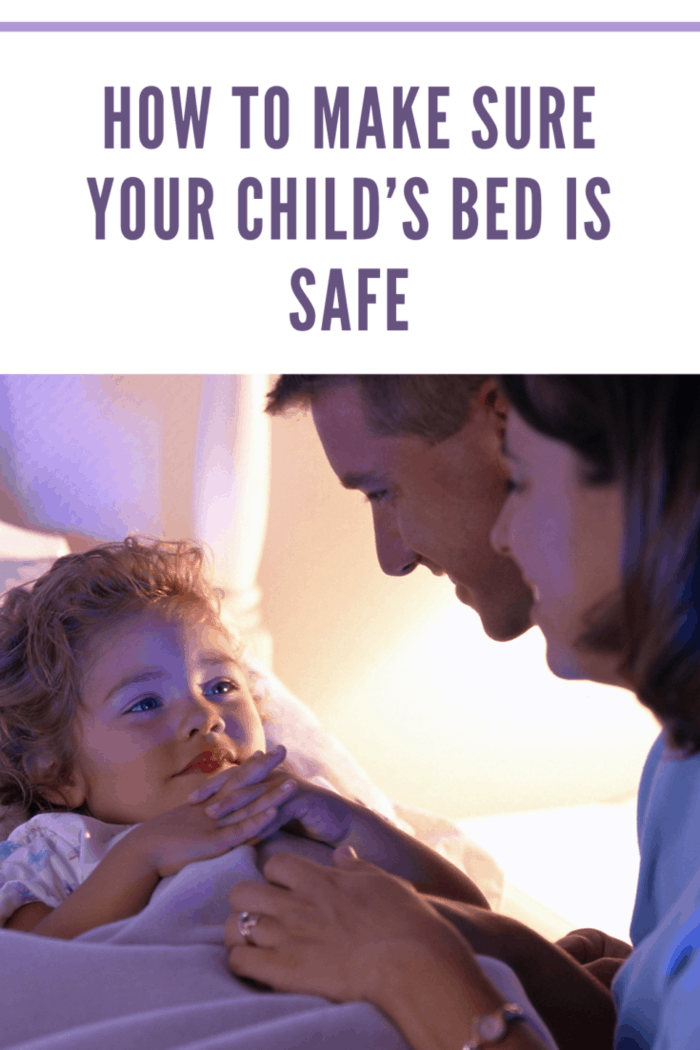 Sturdiness
As your child gets older, they might take to jumping on and off their bed, so you want to make sure it's sturdy enough to withstand their playtime. The last thing you want is your child to launch themselves onto their bed and have it collapse on top of them. Buying a bed made from strong wood or metal is ideal, but some flimsy types of wood or plastics can be prone to breaking down over time.
Height
Having a bed that's too high could mean that your child will struggle to climb in and out, which may increase their risk of falling. Keep their bed at a lower height and avoid bunk beds until you're sure they're old enough to manage climbing up a set of stairs or a ladder.
Mattress
You might be surprised to hear that mattresses can impact how safe your child is when in bed, especially when they're a baby. Young children need a safe, breathable mattress that supports them during their development and allows them to regulate their body temperature easily. It's also a good idea to buy a mattress and blankets made from natural fibers if your child suffers from allergies. Check for hypoallergenic stickers and avoid synthetic materials that could restrict your child's breathing during the night.
Try not to panic too much when picking out your child's first bed. While it's an important decision, with a little bit of research, you're sure to make the right choice.