Home renovation can be a fun experience but needs to be practiced with care. You have to take care of numerous mini tasks for completing the overall project, whether it is just one room or the whole house. Safety is one of the biggest pre-conditions of a home refurbishment drill. If you plan to give your home a facelift, you have come to the right place. Today we are going to discuss some common tips which can keep you and your loved ones safe during the process:
Take Care Of Your Tools
Premium-grade products are an absolute must while undertaking home renovation projects. Rather than buying tools of questionable durability, it is better to wait and place your purchase at such a time that you can avail a good discount. Loose handles and dull saws pose significant safety hazards. You need to get an immediate blade replacement whenever your saw gets dull. A loose handle or bolt needs to be tightened at the instant. It also becomes imperative to refrain from using power tools having frayed cords. Rather you can get a replacement or wrap an electrical tape around the tattered region.
Ensure Safety Of Work Area
A dirty or disorganized workspace can increase the associated risk factor. Tripping hazards accentuate when boxes or buckets are left strewn on the floor. Dust and debris accumulated over time can also add to the chances of slippage. You also need to be cautious about not leaving any power tool plugged in or turned on when not in use. Once you are finished using a tool, unplug and store it away. Try and clean up spills as and when they occur rather than deferring the cleanup till you end up working.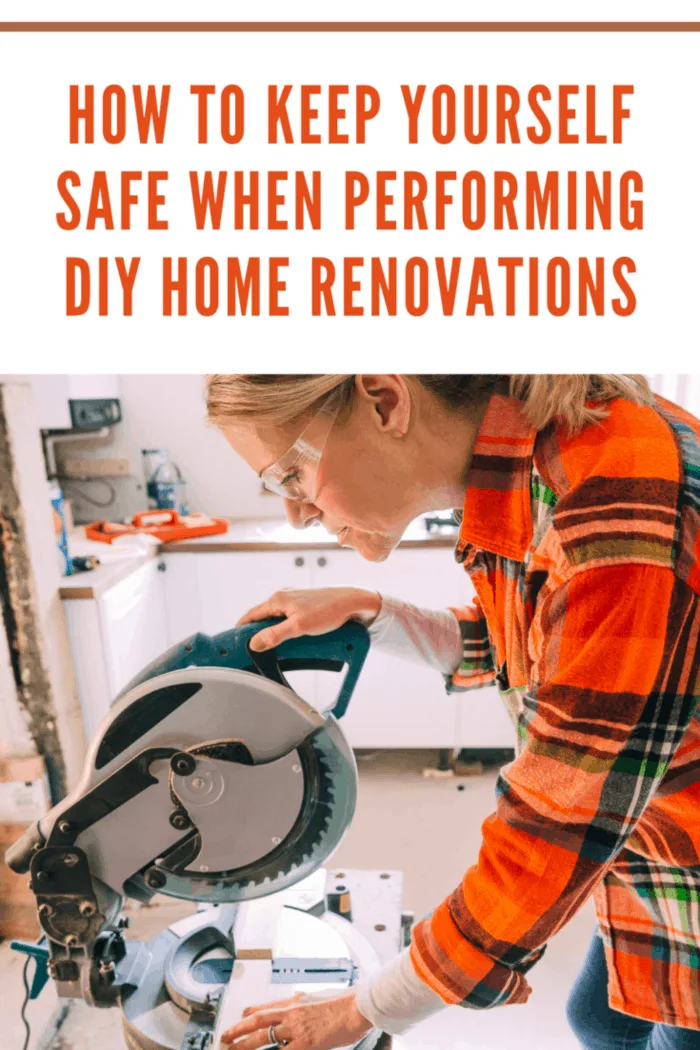 Wear Correct Clothing
Wearing the right kind of clothes during home renovations can keep you and your loved ones protected from different mishaps which might happen during the process. You can get all your requisites from workwear suppliers in Australia, like gloves to protect your hands from injury, eyewear to prevent dust or debris from entering your eyes, overall, closed shoes, and earmuffs.
Browse Through Instructions
Before using any tool for the first time, you need to browse through its instructions. Doing this can ensure the correct usage of the tools. You can also watch DIY videos, but nothing can match the efficiency of going through an instruction manual. This holds for something complicated like installing heavy equipment or as simple as mixing paint. Mixing in wrong proportions can lead to a different outcome than the one desired.
Keep A First Aid Box Handy
Despite taking the best precautions, accidents might happen. It is best to stay adequately prepared with a first aid kit beforehand. Also, don't forget to replenish the items whenever necessary. Stock up on bandages, band-aids, disinfectant, gauze, and burn ointment.
Final Words
All forms of home renovation come with various types of risks. We can try our best to prevent any sorts of mishaps from happening by following the expert advice listed above.
---
Resources: