There is no greater job than music. Learn how to introduce your kids to music education.
You know the excitement on kids' faces when they hear a captivating tune or song.
They smile, sing, dance, and clap, but what is the secret to getting your kids to learn more about music?
Well, the answer to this question can be simple and complicated.
Of course, a lot depends on a child's interest, preference, responsiveness, and personality.
You have to look at music education through the same lens as lullabies.
You played those tunes in nurseries to soothe and help newborns go to sleep.
Parenting is hard; it takes physical and emotional labor to encourage your kid to lean forward toward a new habit.
You remember the time your kid learned the first alphabet, right? And music has the power to elicit an intellectual, physical, and emotional response.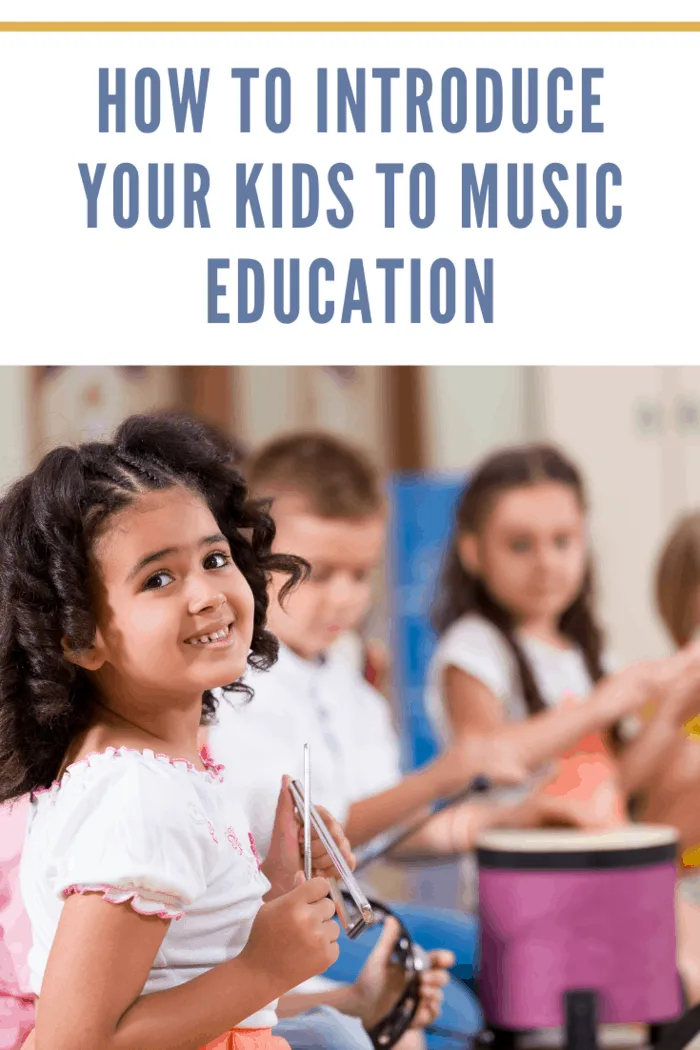 Importance of Music Education
You may not realize it, but language, literacy, and math all improve music skills.
Once you understand this connection, it becomes easier to encourage music exploration.
When music becomes a part of your kid's life, you can expect increased self-confidence and eye-hand coordination.
In fact, learning about music from a young age refines motor skills and plays a positive into a child's education.
You can teach kids about rhythm, spatial awareness, music patterns, and music through math games.
According to the experts at Attention Trust, there are more than enough ways to make music education part of your kid's life.
Keeping that in mind, let's take a look at a few strategies that you can use to introduce music education to your kids:
Try Online Music Sessions
It is true – learning music education at an early age helps kids conceptualize information with more speed.
Sharing, playing, and listening to music allows kids to understand the beats and rhythmic process naturally.
Technically, there is no "one" right way to influence kids to learn about music.
But thanks to tech advancements, now you try online music sessions with more flexibility and compatibility.
The idea is to help encourage the music learning process at a specific speed.
Focus on One Instrument
There are several items in your home that you can transform and use as musical instruments.
For instance, see the sound effect of pouring milk on top of beans into a jug.
You can hand it over to your kid for more shaking, creating a specific beat.
You can fill other small containers with rice or small objects to create different sounds.
The bold thing would be to introduce your kid to a musical instrument like the piano at an early age.
Even access to digital piano will help your kid learn about piano chords, shares Skoove.
Give Musical Performances as a Family
Often, families are surprised at kids' elevated joy and heightened experience over a family musical performance.
You can sing a new tune or one familiar to your kid.
You can tap with your toes and clap both hands to create specific beats.
Think of it as a mode of self-expression that will lead to more confidence and encouragement for your kids to play solo.
Play Different Genres of Music in the Home
As a parent, you have to figure out what type of genre appeals most to your kid.
So, don't hesitate to play around with various music styles and genres in the house.
For instance, you can even play different varieties of music whenever you have to drive around your kids.
Ask Questions about Different Sounds and Beats
Whether you fill an empty glass with water or hit it with a silver spoon, it is a sound effect that can merge into other sounds.
You can ask your kid about the source of different sounds from different musical instruments.
Concentrate on one question at a time and record journal entries.
After each right answer, you can take a step further and ask about more specific sounds and beats.
Make Music More Fun
Parents have to accept the idea that their kids can learn to play music.
Therefore, don't hesitate to be silly and make playing and listening to music as fun as you can throughout the day.
It is vital to bring the music in a natural order without forced assumption.
It means you must show your kids how they can enjoy and embrace music to have more fun.
Listen to a Piece of Music with Kids
You can make listening and playing music as natural as eating a delicious dinner meal.
However, you must be pragmatic and listen to influence and inspire rather than intimidate.
So, it would be wise to listen to a piece of music that interests your kids.
For instance, the music you play while your kids do the arts and crafts project will help them ace their arts and crafts skills.
Music works as a circle and can serve as background music while you take care of household activities.
In no time, you'd be surprised how your kids know about the song's instrument, singer, or band.
You should view listening to music as a first step to influencing your kids to play independently.
Conduct Music-related Activities
In some situations, you must do more than just allow your kid to explore a musical instrument.
Instead, you have to be proactive and conduct music-specific activities around the home.
The activities can be watching videos or playing games that become influential factors in kids' affinity to learn music.
Realistically, you can introduce music to your kids through various games.
Final Thoughts
Whether your kids make their first rhythm by banging on pots and pans ordinances around to a pop song, each experience helps create a newfound joy and excitement.
For instance, the more your kid listens to music, the more he will be compelled to make his own music.
Therefore, allow your kids to explore on their own terms rather than dictate at each step what they should and shouldn't do.
It is an effective way to give kids enough wiggle room to evolve and learn more about music.
In essence, learning music at an early age is an experience that lasts a lifetime and tends to positively impact academic, personal, and social aspects of life.