Chicago is a great destination for family vacations, and there are many kid-friendly attractions that you can visit. However, if you want to enjoy your trip, you'll have to do a bit of planning (especially when traveling with kids).
We put together a quick guide to provide you with options and ideas for how to make the best of your time in the Windy City.
How to Have a Fun and Memorable Trip to Chicago With Kids:
4 Ways to Make it Extra-Special
Hire a Limousine From the Airport to Your Hotel
Kids (even teenagers) can be fussy after a couple of hours cramped in a plane after they've spent another couple of hours in an airport. So why not do yourselves a favor and find the best limo service in Chicago that will take you from the airport to the hotel in complete style and comfort?
You don't have to worry about lugging your bags in and out of an Uber trunk, and there will be enough space in the limo for the kids to stretch their legs.
Look for Kid-Friendly Restaurants
Chicago is home to a variety of restaurants that are great for families with kids, but you have to pay attention to the costs and the type of food they offer.
If the kids want to try the famous deep-dish pizza, the best place you can go is Pizzeria Uno, the creator of this decadent meal. Nowadays, the company has a national chain of restaurants, but the ones in Chicago are a bit more special.
Other kid-friendly restaurants you must try are Portillo's (for classic Chicago-style hot dogs, Italian beef sandwiches, and more), Eataly (great Italian food from pizza and pasta to gelato and Nutella crepes), or the Chicago Diner (for vegetarian and vegan meals).
However, keep in mind that eating out every night may be quite costly. If you're trying to save money while traveling, you may want to shop around at the supermarket closest to your hotel.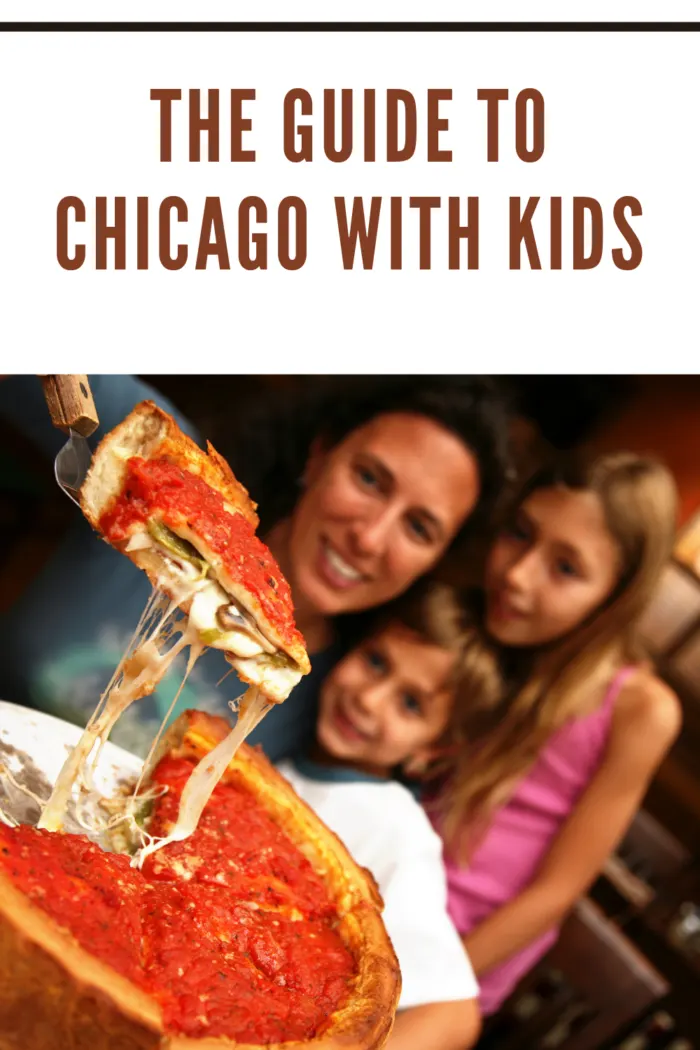 Enjoy a Day at the Beach
Chicago is not near an ocean, but it does border Lake Michigan on the east side. As a result, there are 26 miles of lakefront with two dozen sandy beaches, some of which are quite famous. So, if you're there during summer, set a day aside, and go visit North Avenue Beach or Montrose Beach. The kids will love it!
Visit Some Interesting Objectives
Since you'll be traveling with kids, it's best to have your itinerary planned by the time you reach Chicago. So here are a few ideas of objectives most kids go crazy about in Chicago:
Navy Pier
You'd have to reserve an entire day for the fun you and the kids can have here. There are many attractions, including a Ferris wheel, a Children's Museum, and an IMAX theater.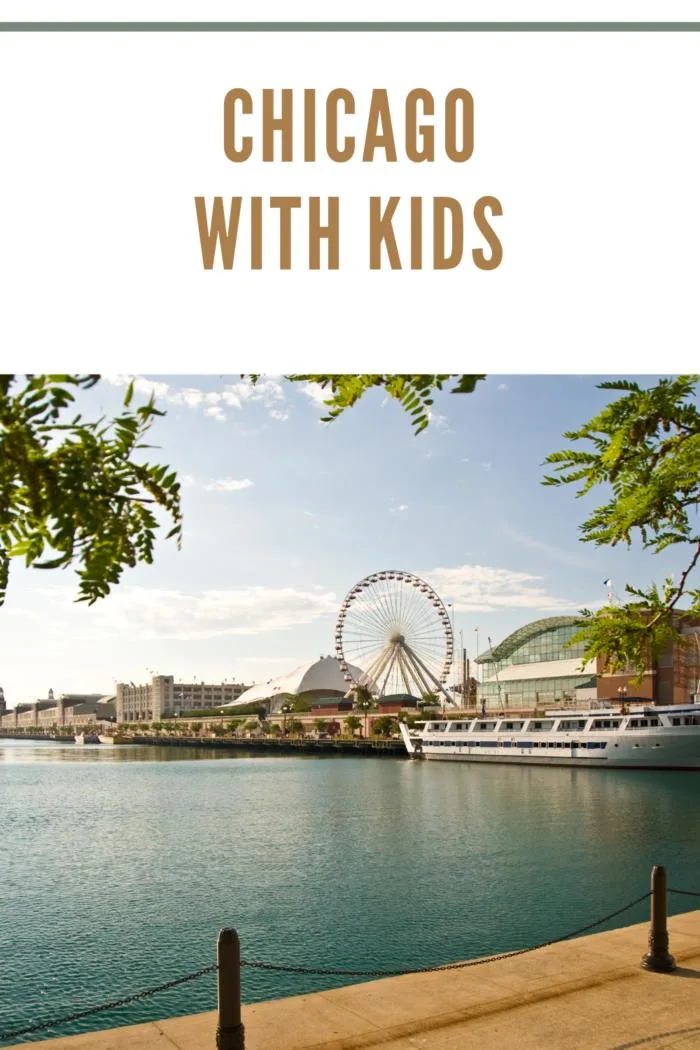 Shedd Aquarium
Who (kid or adult) wouldn't want to visit one of the largest indoor aquariums in the world? Plus, the aquarium features exhibits that showcase a variety of aquatic creatures, including whales, dolphins, and sharks.
Lincoln Park Zoo
You get to keep the kids entertained and learn about animals; the entrance is free! The Lincoln Park Zoo is home to over 1,200 animals from around the world, and there are many interactive exhibits that make time fly.
Adler Planetarium
This is a great place to take the kids if they are interested in space and astronomy. The interactive exhibits will give them an amazing chance to explore the universe and learn more about a subject they're already passionate about.
Millennium Park
If you want the kids to expand their energy, take them to enjoy the outdoors at Millenium Park. Besides the vastness of the place, there are many attractions, including a large fountain, a skating rink, and a park with a playground where the kids can have fun and you can get a moment of silence. You'll find Cloud Gate, aka "The Bean", here, which is one of Chicago's most popular sights.
Wrap Up
Chicago is a great city to visit from spring until fall (winters are quite harsh in this climate). So, plan your trip, set your budget, and go enjoy yourselves!