One of the often overlooked aspects of upping sticks and relocating to a different part of the country to further your career is that you'll typically need to get a new car insurance policy if you bring your personal vehicle with you or if you buy a car upon arrival.
The cost of coverage can vary significantly, and finding a good deal is a priority.
Here's how to drill down and discover affordable auto insurance anywhere in the US.
Get quotes from popular insurance companies online (e.g., in Florida)
Your first port of call must be a comparison site that lets you request quotes for car insurance from reputable providers, all wrapped up in a single interface that's easy to use.
Most importantly, it's sensible to use a comparison tool tailored to the state you've moved to so that the quotes you get match your needs and circumstances.
For example, harnessing a site that offers car insurance for Florida residents will help anyone who's relocated to the Sunshine State save money on their next policy.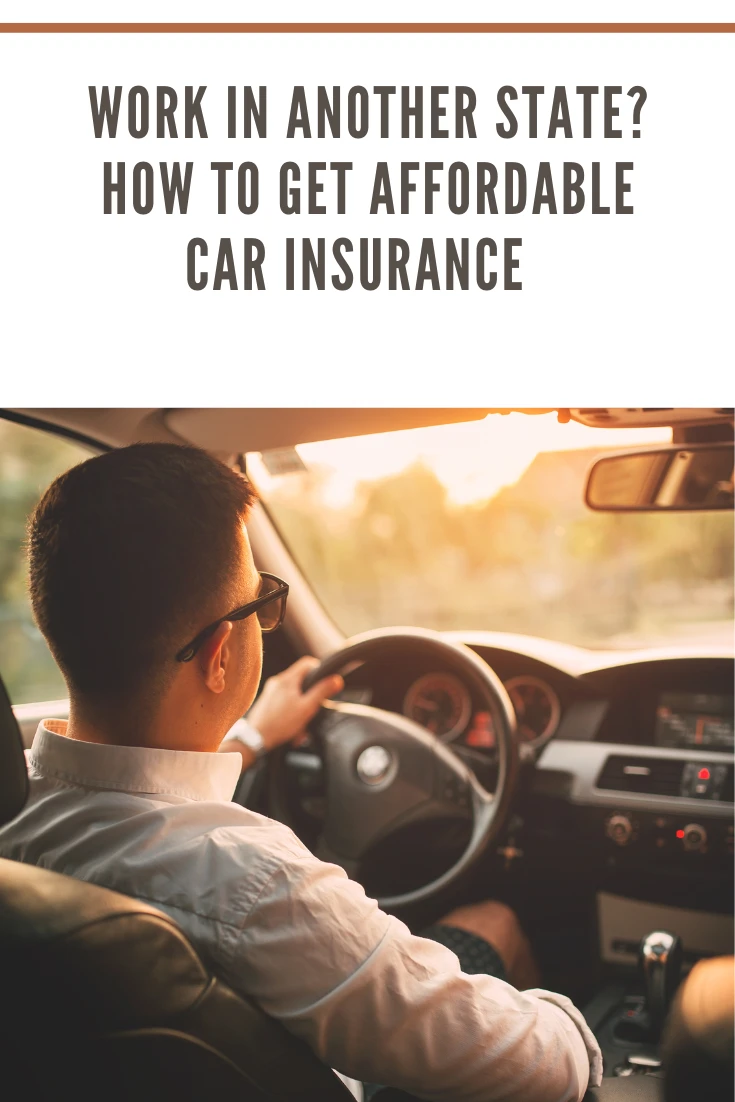 Think about your car choice
The car you drive will influence how much you pay for insurance, but not necessarily in the ways you'd assume.
For instance, the vehicle's value isn't necessarily the biggest factor that providers consider when coming up with their quotes. Select an older vehicle of a category that is more frequently involved in accidents or targeted by thieves, for instance. This could be more expensive to insure than a new family model that's not as risky.
It's worth getting insurance quotes on different cars that are in your price range before you commit to buying one to see what a difference this makes. And if you've already got a vehicle you're taking with you, it might even be better to sell it and switch to an example that's cheaper to insure if you're majorly concerned about your monthly budget.
Consider your credit history
Unfortunately, there are many states where insurers can look at prospective customers' credit scores and use what they find to determine how much they charge for car cover.
If your score is anything less than excellent, you'll need to improve it. There are quite a few things you can do, the most impactful of which is to pay off any debts you owe, such as your credit card.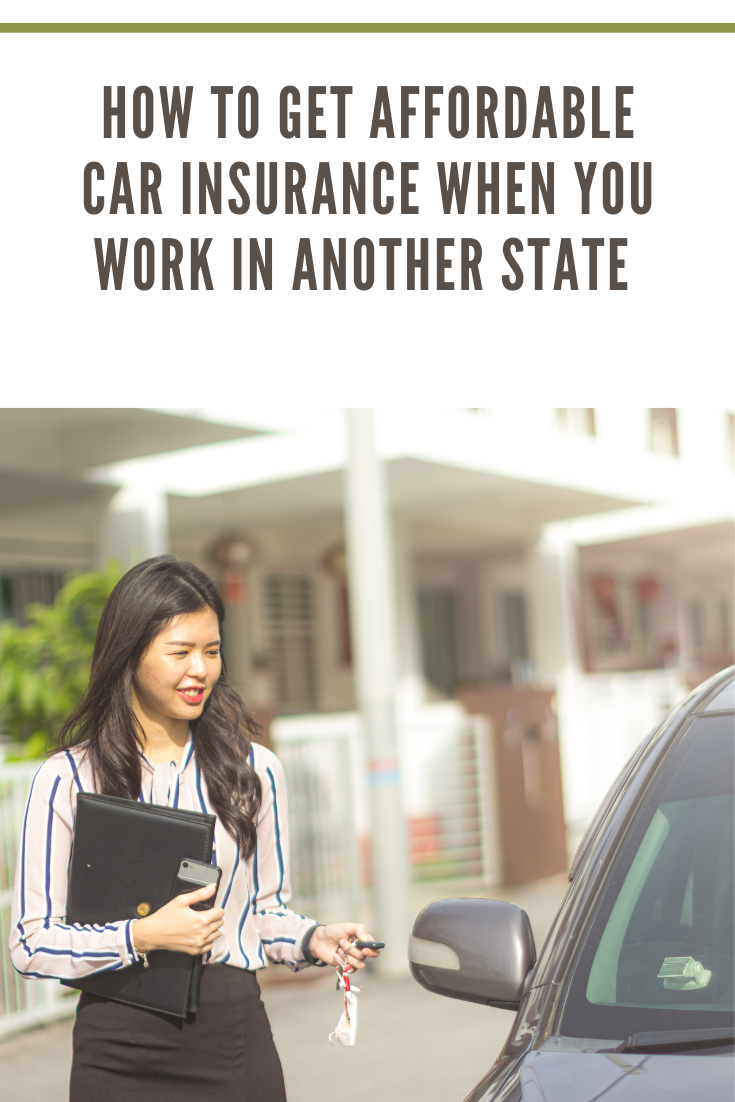 Explore insurance bundles
When moving to a new state, car insurance isn't the only type of coverage you'll need. Likely, you'll also require home or renters insurance to keep your property and possessions safe.
This allows you to save money by bundling these policies together under the remit of a single insurance provider.
Package deals on home, car, and even life insurance are out there for the taking. You need to check that any bundle you buy does actually work out cheaper than if you snapped up the policies separately.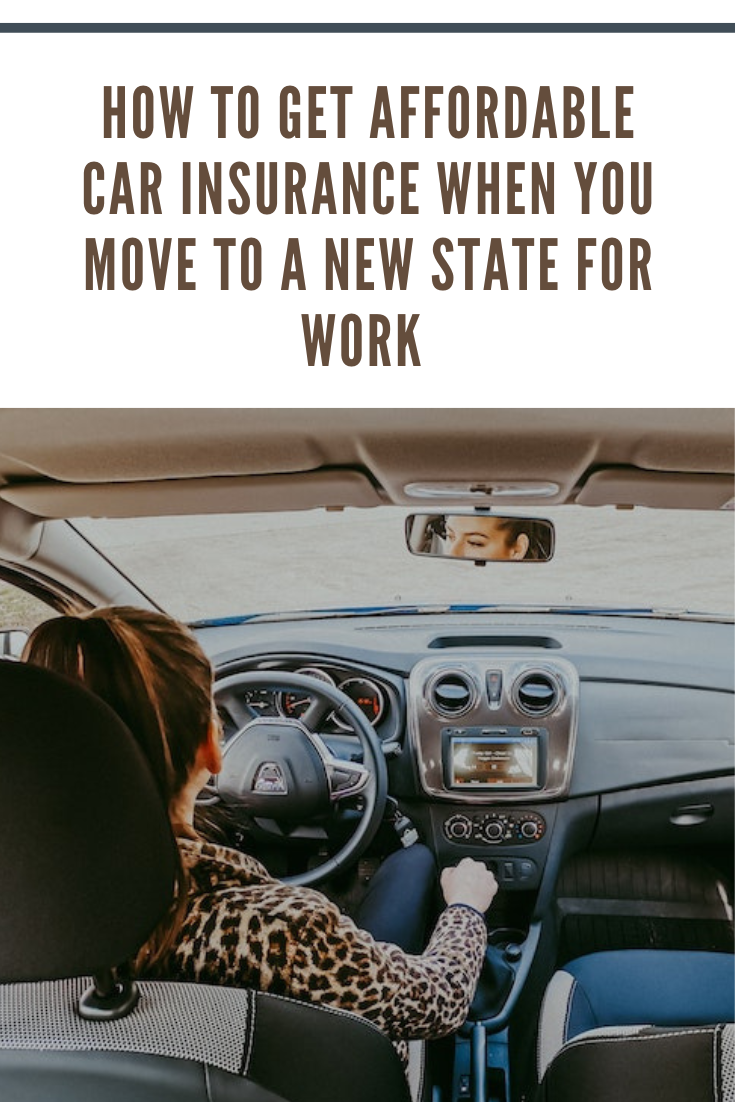 Limit the miles you cover
There are many ways to live a more sustainable lifestyle, whether at home or in your driving habits.
As well as saving on fuel, you can make your car insurance affordable if you reduce your annual mileage and get quotes based on this. Some insurers will even let you have your miles tracked in real-time, so that pricing is precisely usage-based.
Wrapping up
While work involves getting cheap car insurance when you move states for work, the effort will be repaid time and again in significant savings on suitable cover.