If you have old windows in your home, there are ways you should clean them.
Windows are our connection to the outdoors.
People spend about 90% of their time indoors in the U.S, says epa.gov.
Were it not for windows, some of us may not even know what the outdoors looks like.
Thus, keeping your windows clean should be a top priority.
You want your connection with nature, or at least that one plant outside your bedroom window, to be grime-free and streak-free.
But what if you don't know how to clean old windows?
Keep on reading for the best tips to making your windows the invisible barriers to the outdoors they were designed to be.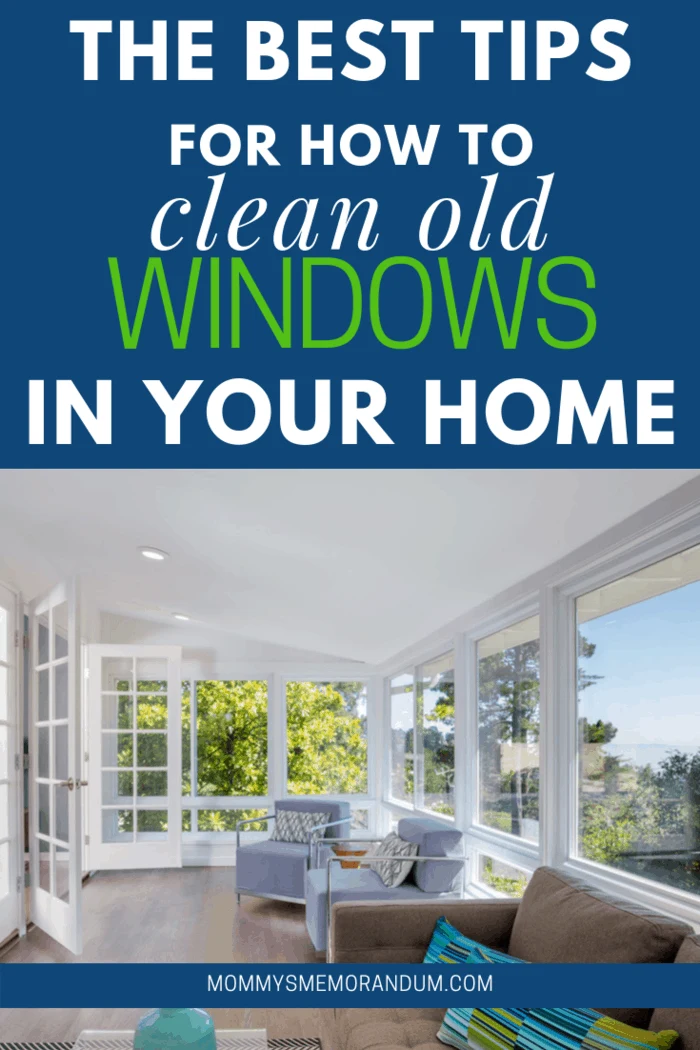 The Best Tips on How to Clean Old Windows in Your Home
Vinegar and Water for Windows
You can go out and spend tons of money on fancy cleaners advertising streak-free glass cleaning and the like.
Or you can simply buy a bit of inexpensive white vinegar.
You may already have some on hand, saving yourself a trip to the store.
Add one part vinegar to two parts of water and mix it up in a spray bottle.
Voila!
In 2 minutes flat, you've mixed up your window cleaner that can beat the pants off the fancy stuff at the store.
It might not smell that great, but the odor will dissipate quickly.
This cleaner only leaves behind clean windows and no unpleasant smells.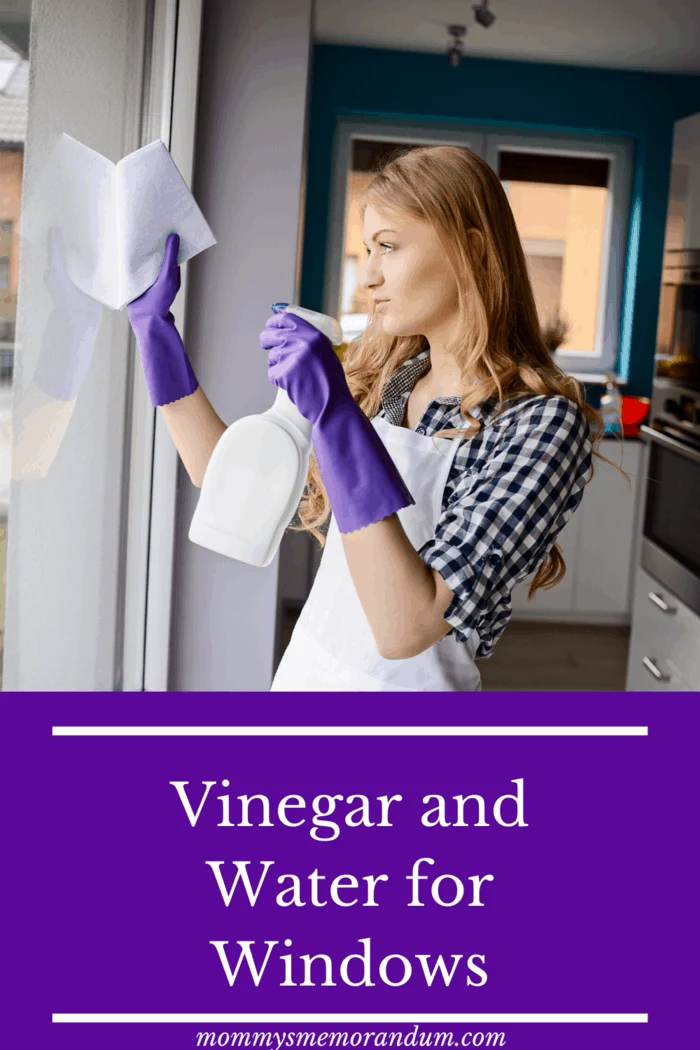 A Stronger Cleaner
The vinegar and water mix works well for the inside of windows, which typically only has light dust stuck to the glass.
However, the outside of the glass probably sees some heavier abuse and may have some built-up grime that will be difficult to remove with vinegar alone.
For this type of job, there is also a do-it-yourself cleaner that works great.
Simply mix 45% water with 45% rubbing alcohol and 10% sudsy ammonia.
Again, it won't smell the best, but it will get the job done.
You're outside anyway, so the smell shouldn't get too intense.
We recommend a magnetic window cleaner to avoid the smell and hassle of mixing your own.
How to Clean Old Windows Step-By-Step
Modern windows have the handy dandy feature of tilting inward to make cleaning easier.
Older windows don't offer this feature, and you'll have to go outside to clean them.
You'll probably need a stepladder to get up high enough to reach the top.
Second-floor windows are even worse, and you'll need an extension ladder and very good balance to clean those.
Step 1: Spray down the window with the garden hose to loosen up the dirt.
Step 2: Using a sponge mop, scrub down the glass with your cleaning solution.
Step 3: Spray down the window with water again to remove the soap.
The ammonia mixture will rinse away without leaving streaks, and the alcohol helps it dry quickly.
Step 4: Repeat steps 1-3 until all windows are clean.
That's it!
Aside from balancing on the ladder, cleaning old windows doesn't require any special skills or expertise.
It just requires a bit of time.
How to Clean the Inside of the Glass
This technique won't work on the inside of the window — unless you like inundating your floor with water from the garden hose.
Simply grab your handy spray bottle filled with vinegar and water for this job.
If your windows are filthy, you can use the ammonia mixture instead.
Step 1: Spritz the interior of the window with the cleaner.
Step 2: Using a squeegee, take one horizontal swipe across the top of the window.
Step 3: Now swipe vertically until all the cleaner is removed.
Wipe the squeegee blade between each swipe with a clean cloth.
Step 4: Wipe down the window sill to clean up the drips of cleaner and remove the dirt and grime.
Step 5: Repeat steps 1-4 for all windows.
A Few Important Tips
Tip #1: Don't fall off the ladder. This one is crucially important.
Tip #2: Choose an overcast day, so the sun doesn't prematurely dry the cleaner.
Tip #3: Use paper towels or the black-and-white section of a newspaper instead of a squeegee if you don't have one.
Tip #4: Some people may find the squeegee cumbersome to use, and they end up getting liquid all over the place.
Get a high-quality microfiber cloth if you prefer something a bit more professional than paper towels.
Tip #5: Vacuum your window sills first to remove dead flies, dust bunnies, and the like.
Tip #6: If your windows screens are filthy, pop them out and clean them separately.
A good scrub with hot, soapy water will do the trick. Rinse them off and leave them to air dry thoroughly somewhere before replacing them.
Regular Window Cleaning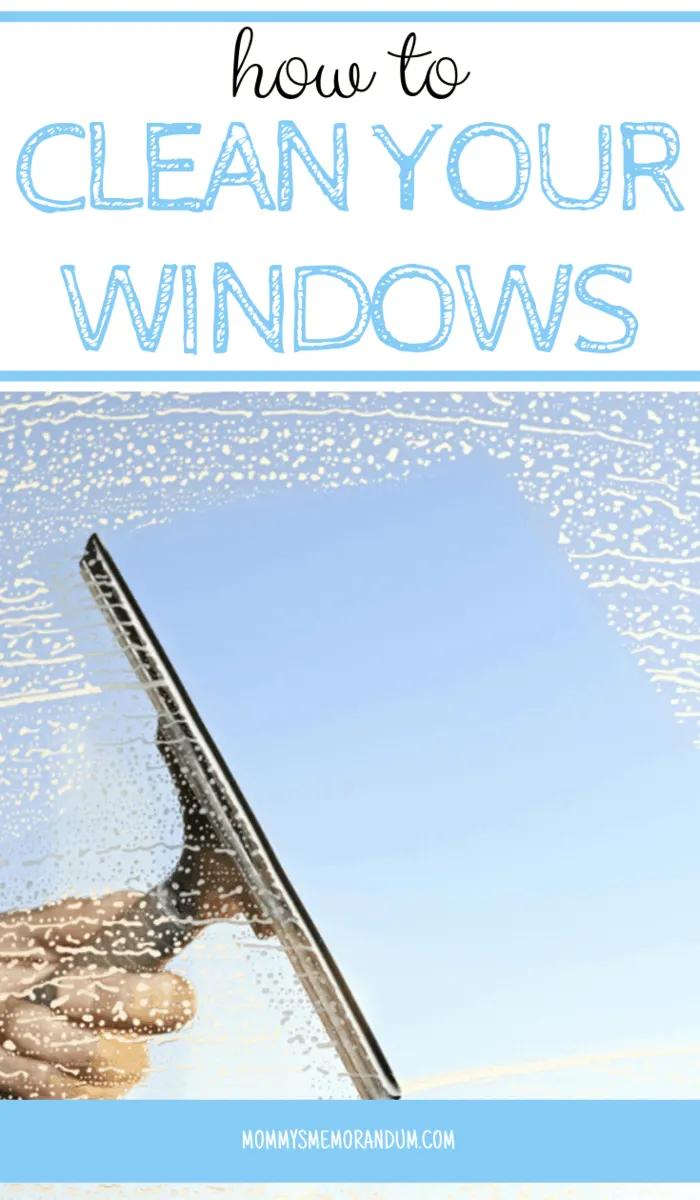 Cleaning your windows regularly should be a priority.
Not only do you not want a grimy view of the outdoors, but leaving your windows dirty is detrimental to the health of your windows.
The professionals warn that leaving your windows dirty for too long can lead to permanent stains.
Glass has tiny pores similar to what we find in our skin.
The minerals from rain runoff can build up in those pores, leading to hard water stains.
Regular cleaning prevents this from happening and keeps your glass clean and clear.
Sparkly Clean Windows
Now that you know how to clean old windows, you don't have an excuse, and you have to get up and do it!
Don't let dirty windows block your view of the outdoors.
Until they invent self-cleaning windows, you'll have to clean your windows every few months.
As you can see, it isn't a hard job, but it can be quite time-consuming, and who wants to spend their Saturday cleaning windows?
To avoid the chore altogether, you could enlist the help of professionals.
A professional team can accomplish what it would take you all day to do in a couple of hours.
Ready to check out more advice on the homefront?
Take a look at some of our other articles!