Are you thinking about purchasing the best gas grill for you? Here is a buying guide to get the one you need.
Gas grills are popular among people, but finding the right gas grill can be challenging. There are so many features, sizes, types, and brands out there you can find. Gas grills keep the flavors of food, unlike charcoal grills that change the taste of food when you cook.
There are so many different features of gas grills available for you. You need to determine how much heat you need and if you need external burners. So, the grill buying process is complicated and intimidating. Here you can find the right grills for your needs; simply follow our guide below.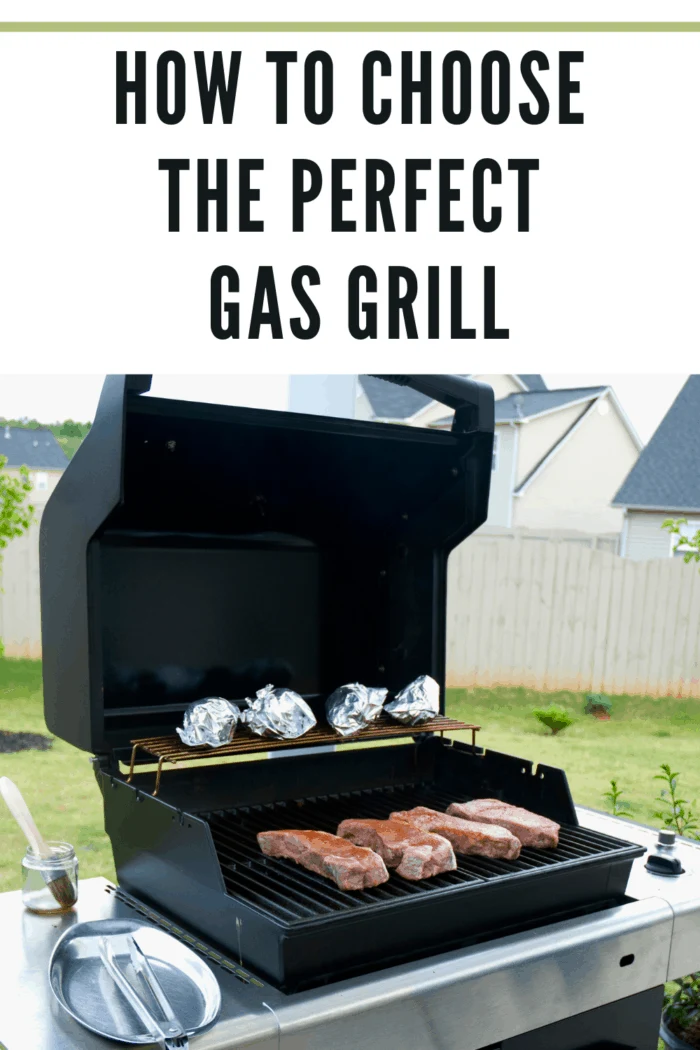 How Long Do Gas Grills Usually Last?
If you maintain your gas grill properly, it will last for a longer time than you can think.
Gas grills are preferred over charcoal grills by many.
Although the manufacturers make new gas grill models every year, you can get one that will not need a replacement any time soon.
Some grills last for many years without even changing any part of it.
All it needs is some proper care and management to make it last to its full potential. You have to clean the grill often and cover it when it is idle.
Grill covers are very accessible today because you can find perfectly dimensioned grill cover online.
These covers are very user-friendly; you only have to cover the whole grill when you are not using it.
The cover will protect the full grill from bottom to top.
When cleaning the grill, you have to remember that you need to clean it before and after utilizing it.
No grease or any parts of food should be stuck in the grill grates. After cleaning it, it is best to check whether it works properly.
Things to Consider Before Buying a Gas Grill
Price
Many think more expensive grills are better for them without even considering their budget.
There are good deals for gas grills in the $200 price range.
There are also $1k gas grills. Here are some gas grills under $300 which can provide the best value for money for you.
Storage space
Everyone cannot afford a new kitchen outdoors.
. You must get those gas grills with extra storage if you cannot.
These grills have an open space under the grill, which holds an additional propane tank and hooks in the front to work as potholders.
Infrared burners
You will love grilling if you like juicy meats with a nice sear outside.
But the griller must come with infrared burners.
That technology increases the grill's heat to give the perfect sear and keeps the grilled items juicy.
Smoker combo
Grills that come with a smoker combo are now highly in demand.
In this type of grill, you can use natural gas if you want rather than wood.
In this smoker combo gas grill, you can smoke everything from meat and seafood to fruits and vegetables.
Also, you can cook hot dogs, steaks, burgers, and any other type of meat outside.
Besides, it can be used to make desserts alongside side dishes.
Size
It can become a burden if you have a small grill to do all the work for you, especially when cooking many foods.
Grilling meat in batches can be a real drag if not done patiently.
When you have a small grill, you are forcing yourself to give more time to grilling when you can do them on a bigger-sized grill and save a lot of time.
When cooking for four people, you need a grill that has 300 square inches of cooking space.
Some gas grillers also come with rack areas where you can hold items to get warmed up.
Last but not least, the headspace for gas grillers is vital too.
You don't want a griller that will not fit a whole Thanksgiving turkey in it, do you?
Heat
For a large grill, you will require more than one gas burner to distribute the heat equally over the cooking area.
You need to check the direction to see which way they run.
Some may run from left to right, while others go front to back.
It is easy to start several heat zones whose burners can go from front to back.
That way, you can set up the high, medium, and low heat for direct and indirect cooking.
You have to know that higher BTU does not produce more heat.
Other parts like size, heat distribution, and heat retention will give a better gas grill performance.
Also, look out for the grill with heat diffusers to distribute the heat and prevent them from dripping grease.
Make sure you check the material of the gas burner because aluminum burners sometimes burn out while some made of cast iron tend to rust.
You should choose brass and stainless burners.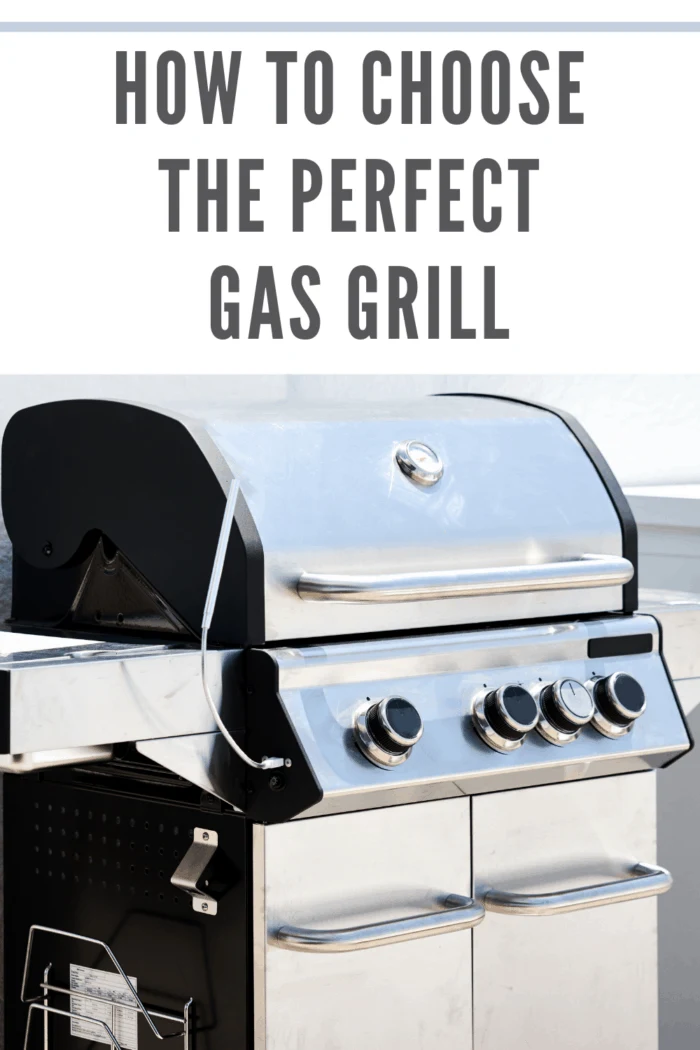 Types of Gas Grills
In the market, grills are available in a variety of sizes.
The manufacturers differentiate their models by the count of burners.
Gas grills usually have 2 to 6 burners.
Its cooking space determines the size of gas grills.
Usually, people measure it with usable cooking space, like how many patties you can cook at once.
According to NBC News, Gas grills have three categories by size, and they are-
Small grills:
Holds up to 18 burger patties or less.
Mid-sized grills:
This grill is large enough to hold 19 to 28 burger patties.
Large grills:
This grill is big enough to hold 28 and more burger patties in one batch.
Besides there are also portable gas grills.
As the name says, these are portable and meant to cook only a small batch at a time.
Protecting Your Grill
To protect the grill, you must keep it covered in outdoors. (Simple Most)
When you think about the size of the cover, it entirely depends on the grill's size.
Get extra inches in the size of the cover when buying.
It will protect your grill from any factors which may cause it to rust.
So choose the perfect gas grill as per your needs.