The Italian luxury fashion brand Versace, created in 1978, has changed the way the world sees clothing, houseware, and accessories. Known for their innovative designs, bright colors, and flashy prints, founder Gianni Versace wanted to combine sex and elegance in his collections. The success of Versace sees no end, thanks to the stylish and timeless nature of the brand.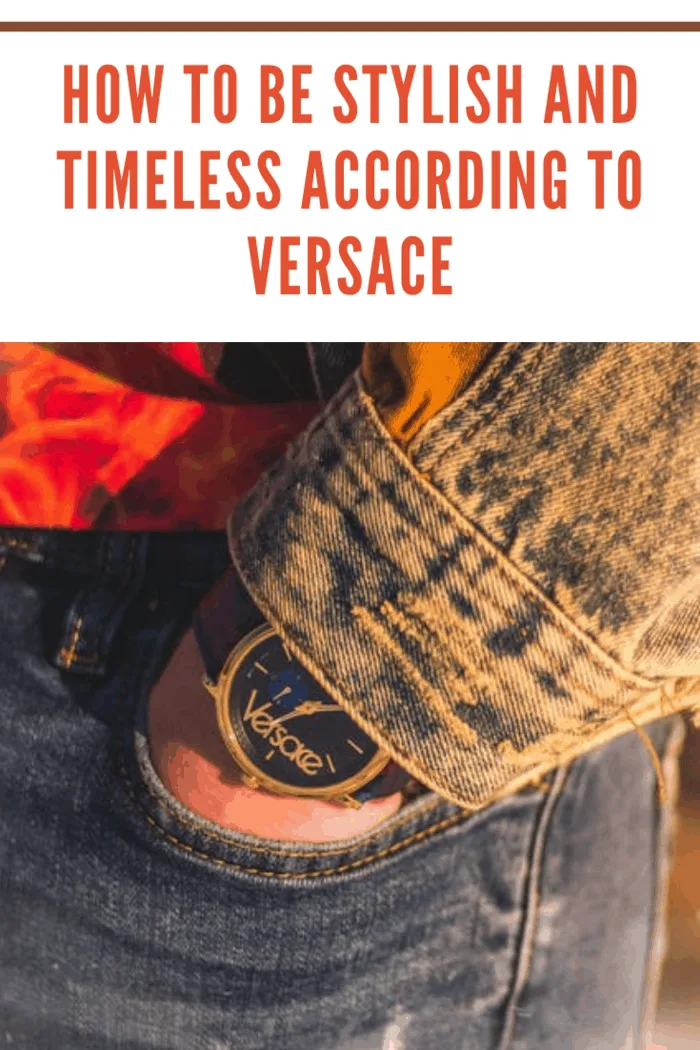 What is the Aesthetic Design of Versace?
Versace stands out as a brand and is instantly recognizable for its black and gold patterns, seductive clothing, hard rock influences, and medusa logo. One or more of these designs appear across their entire collection, including Versace's designer homeware, according to ssense.com.
Rock n' Roll Influences
Avant-garde and bombastic designs are commonplace on the racks of a Versace collection, and what better way to promote how unapologetic a brand is with a bit of rock n' roll? The music genre has changed fashion time after time-based solely on how much rock draws the eyes. Long-messy hair, leather, zippers, metal, and flashy jewels are inexpensive but effective.
Versace rocks the neo-punk vibe best by infusing the bright animal print of the '80s and the futuristic Cyberpunk aesthetic of a dystopian paradise. While a bedazzled jacket may not suit all tastes, it can bring a nude or black outfit to the next level. Standout music artists like Elton John and Lady Gaga will wear Versace because it's unique, loud, and exciting.
Seductive and Sexy
Gianni Versace was a master at seeing the beauty in both the male and female form and credited his eye for art to his Italian heritage. It's hard to walk two steps in an Italian city and not see perfectly crafted architecture and statues. Versace seeks to empower men, specifically women, by highlighting the female body by creating figure-fitting, exaggerated pieces.
Who could forget when Jennifer Lopez wore the green Versace silk chiffon dress to the 42nd Grammy Awards? The sheer fabric cut so low it reached the navel but looked elegant on J-Lo. What about the black safety-pin dress on Elizabeth Hurley? (Harpers Bazaar) The iconic black dress was turned into "THAT Dress" because of how beautifully draped the garment fit over her form.
Greek Medusa Logo
The Greek mythical being Medusa could turn people to stone with a single glance from her own eyes or from the numerous pupils on the snakes that grew out of her head. She's intimidating, powerful, and confident – which is precisely why Gianni chose her as the brand's symbol in the first place. Above all, Versace represents beauty, seduction, and independence.
Medusa made people fall in love with her with no way back, which is what Gianni wanted the population to feel about his clothing. Donatella Versace, the current CEO of Versace, wants women to feel empowered because being in love with themselves will show in their confidence. Confidence is what makes clothing dynamic, personable, and your own statement.
How These Design Elements Ooze Style
Not everyone can take something over-the-top and make it fashionable, but Versace's pull is how recognizable they are. "Unique" and "different" aren't bad words. It takes a lot of guts to stand out from the crowd, and Versace continues to draw eyes not just for its clothing and jewelry but for the designer's public image, family life, and down-to-earth appeal.
Even something as simple and timeless as the little black dress is transformed in the eyes of Versace designers into a piece of walking art. A drapey, full-length gown with leather buckles and safety pins adds that extra splash of personality that will make people ask, "who IS that?"
Versace is anything but discreet and manages to make typical "bad taste" items look high-class. Take the dominatrix look that is common in their fashion shows and the bright gold buckles and straps. Why does it work? It works because one can only wear Versace with conviction.