Fidelity is the foundation upon which marriages are built and thrive over time.
However, in practice, many give in to the temptation and commit adultery, often repeatedly.
After the initial shock and feeling of betrayal, any spouse needs to safeguard their interests if dealing with a cheating husband or wife at home.
Because a partner's affair can wreak havoc on your relationship and cause severe emotional and financial consequences, acting correctly and quickly is of the utmost importance.
Now, without delving into moral considerations, let's see how you can effectively protect yourself against an unfaithful spouse.
Don't Snoop Around
Suspecting your partner of cheating is a very disconcerting experience.
This will usually entail looking for concrete evidence to confront them.
Now, regardless of how strong your intuition is, never be tempted to go through your spouse's phone to check their call log, text messages, or social media profiles without their consent.
Aside from being a breach of privacy, this behavior may have legal consequences if either of you decides to pursue legal action, such as a divorce or a lawsuit.
Some even go as far as installing GPS trackers or hiring private investigators, which we highly advise against.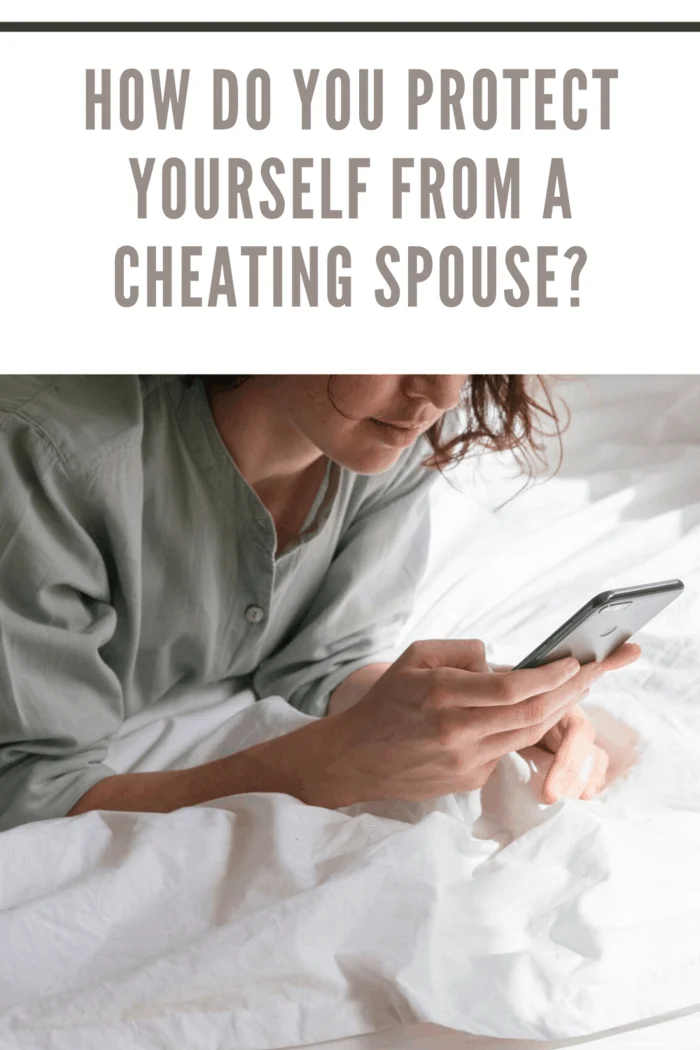 Hire a Lawyer
Technically speaking, except for 17 states with "Adultery laws," adultery is neither a felony nor a crime across the United States.
This means that a person cannot be legally charged, tried, or sentenced for cheating on their spouse.
Nevertheless, as a victim of adultery, you have the right to claim compensation for emotional distress, suffering, and lack of affection.
You'll also familiarize yourself with what calling a reputable attorney can do to help your case and assert your rights.
Obtain Children Custody
If you plan to file for divorce due to your partner's indiscretions, you should do everything in your power to retain custody of your children if you have any.
Know that you are entirely within your prerogative to want to protect your children against the influence of an unfaithful parent.
So, once the responsibility of the cheating party has been formally established, this can significantly advantage the other spouse.
In any case, make sure you go for a qualified and experienced attorney to advocate on your behalf and for the best course of action.
They'll be there to help you navigate the legal process and obtain a favorable outcome.
Take Some Space
Many couples choose to stay together to protect their family's balance and welfare despite everything.
Adultery disputes are often too complex for the younger ones to understand, which encourages parents to keep up the appearance of normalcy for the sake of their children.
Now, if you're in this scenario, you may want to take some time away from your romantic and family responsibilities.
The plethora of issues and emotions you're dealing with should be reason enough for you not to justify yourself.
Spend a night at your relative's and turn off your phone as a way to begin processing everything you're going through.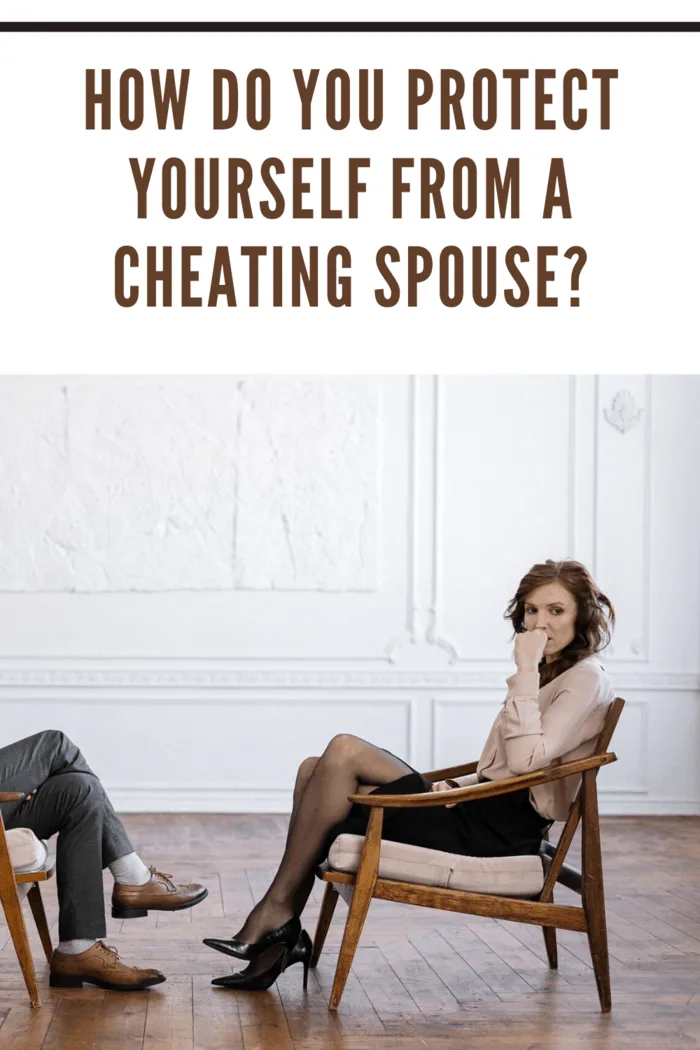 Reach Out
The best thing you can do to cope with these unfortunate situations is finding support and seek the help you need.
The emotional roller coaster you were forcefully embarked on can be challenging to deal with alone, and bottling up simply won't do.
As such, reach out to your trusted relatives or friends to express yourself and find an attentive ear.
Alternatively, fears, hopes, and benefit from professional guidance.
Practice Self-Care
To avoid falling prey to stress, anxiety, depression, or worse, make sure you keep up a healthy lifestyle in these emotionally challenging times.
Balanced eating, hydration, regular exercise, and plenty of sleep will help boost your mood and keep a clear mind.
Find healthy distractions, such as reading, watching an entertaining show, or even gardening.
If you are financially dependent on your spouse, it might be a good idea to start thinking of ways to provide your income and become self-sufficient.
"Once a cheater, always a cheater," that's how the famous saying goes.
Unfaithfulness is a bitter reality for millions of couples across the world.
Finding out your partner has had an affair can turn your life upside down, spurring all sorts of destructive emotions.
Invariably, protecting yourself and your interests should be your priority if you wish to put this ordeal behind you and start anew.