Have you thought of remodeling your home this year? If yes, then why not make it smart?
Gone are the days when integrating your home with smart devices was an expensive task.
As technology advances, smart devices' adaptability for making smart homes is becoming more economical and accessible.
The main goal behind smart systems integration is to develop a smart home that can "think," "actuate," and "act" on its own; this lets you control systems inside your home easily, no matter you're home or away.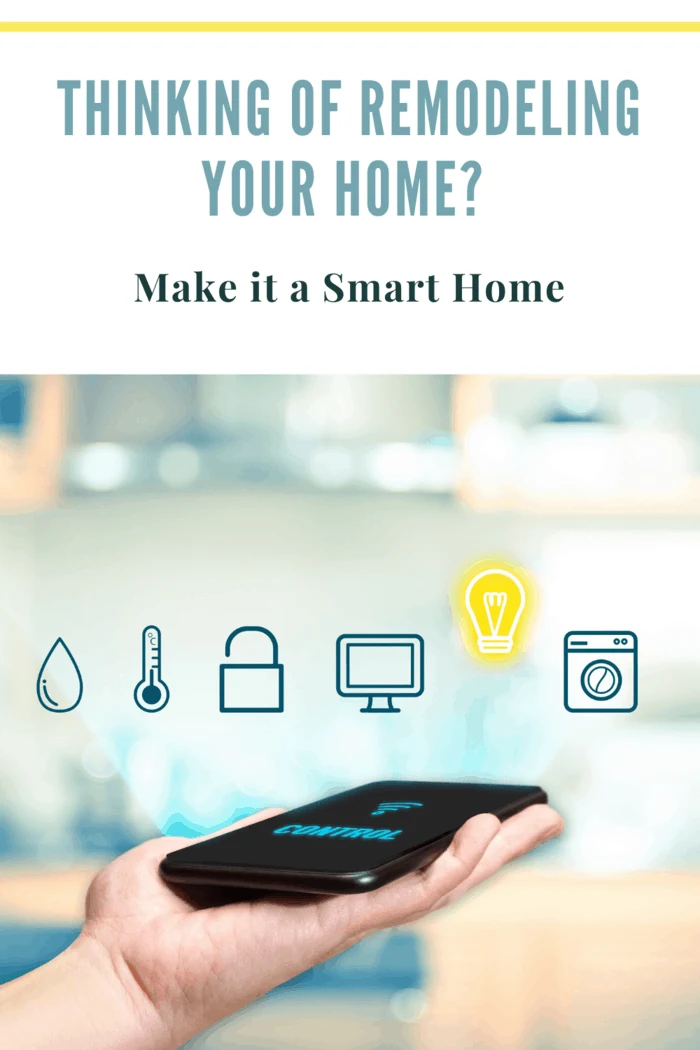 Why make it smart?
As per a recent survey published in the San Diego Tribune, 72% of millennials would be willing to pay $1500 more for a "smart home," and 42% of those would pay as much as $3000 more.
This data suggests that remodeling your home as a smart home is a secure investment such as skymarketing.com.
Along with ease, luxury, and convenience, it also adds to the demand for your house.
Talking about comfort, suppose you've forgotten to lock your main door in a hurry. Still, you're at an advantage if your home is smart enough because you can easily lock that door just by using your smart system interfaced phone from anywhere.
The good side of smart homes is that it comes with smart security
Moving towards demand, investing in smart homes can result in higher resale value for your estate.
According to a study, 54% of homeowners to sell their estate would buy and install smart home devices to help it sell faster and for a more significant value.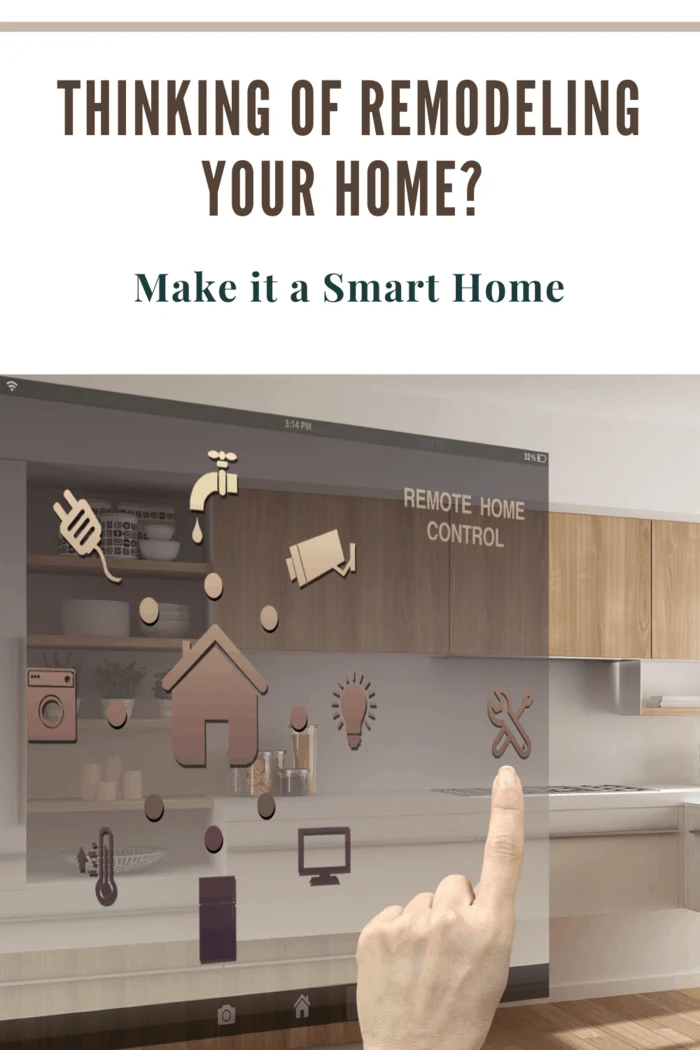 Top upgrades to add while remodeling for a smarter home
Smart security and smart locks
A security system is one of the essential components of a smart home.
In case of any event ranging from theft, fire to gas leakage, smart security can help monitor as well as control this situation.
Every smart security system consists of a wide range of sensors like motion sensors – for detecting unauthorized movement or keeping an eye on kids.
Smoke and Carbon monoxide detectors – for detecting fire and smoke.
These detectors can automatically alert the fire department and owner.
Actuate sprinklers to stop the fire from spreading and take other necessary measures and Leak sensors – to detect water leaks.
Research carried out by GoodFirms suggests that approximately 55.56% of the people who own smart security devices are looking forward to buying more in the future.
Smart locks are also part of this enhanced security system.
These locks are usually employed in front doors and windows so that if you forget to lock these doors, they can self-lock themselves by an alert via a smartphone from your side no matter where you are.
Smart thermostats
You can control these thermostats from your smartphone or let them self-regulate the ambient temperature by sensing if anybody is at home or not.
It adjusts the temperature according to the environment and presence.
By spending a little extra, you can regulate the temperature room-wise.
This is helpful when you have pets alone at home.
The sensors will monitor their movement and thereby adjust the heat for the space in which they are.
Smart lighting
This system adds extra convenience to your smart home.
Smart LED bulbs are integrated with software that connects them with your smartphone app or voice assistant, enabling you to regulate them from anywhere inside the house or outside.
No need to worry about lighting your home when you come back from the office anymore, as these smart bulbs will do it for you.
The other benefits of these lighting systems are that they are energy-efficient, easily dimmable, come in different colors, and are fully automated.
For setting up a smart home, consult an expert.
Voice Assistant
This is one of the best parts of a smart home.
You can control everything just by your voice. Google Assistant and Amazon Alexa are one of the most employed voice assistants for smart homes.
You can connect the voice assistant with your smart devices and then use it to control the function of all of them with your voice.
For example controlling the temperature, smart lighting, and music just by your voice.
Isn't it cool?
Internet connection
You can't go smart; therefore, a stable internet connection or wifi should be installed in every smart home.
Then, all the smart devices should be connected to this connection to make them function.
Central Home Automation system
Central home automation systems enable you to control almost every smart device present in your home through the Internet of Things(IoT).
Home automation systems connect all the smart devices they control to a common interface or a gateway.
Generally, the user interface used for controlling the system can utilize any of these: smartphone apps, web interfaces, computers, or wall-mounted terminals, which can be accessed anywhere using the internet.
Many other things can be included in this list, such as smart pet doors, smart solar panels, smart refrigerators, and much more.
Everything can be made smart, and communication can be established between these devices thanks to the power of IoT.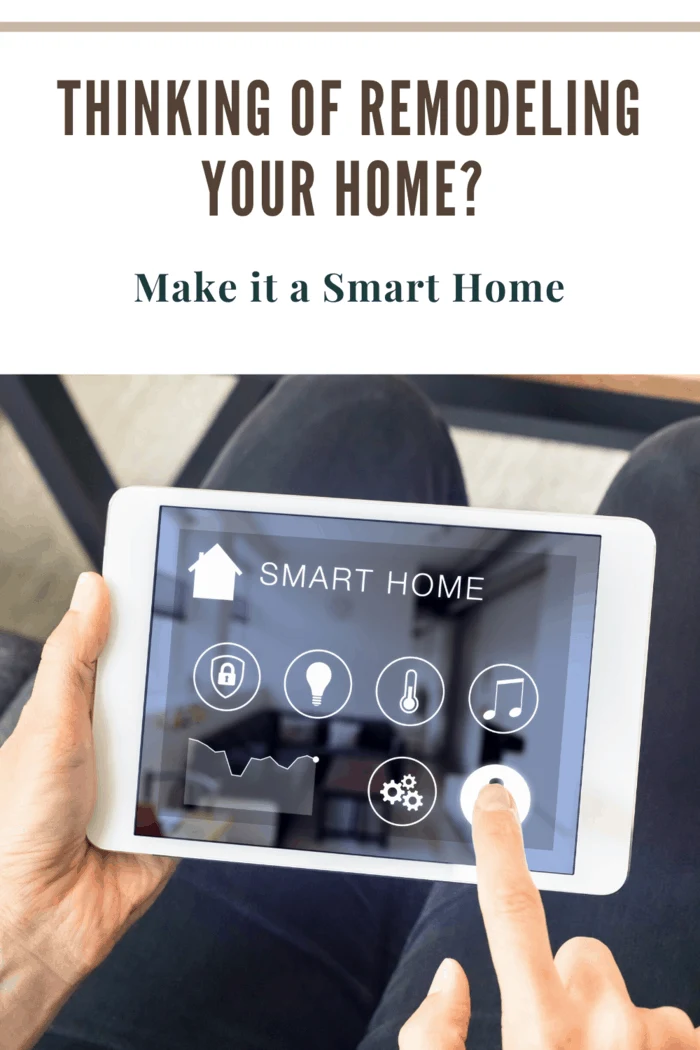 Wrapping Up
Remodeling the house into a smart home is the new trend that homeowners of a broad age group have followed.
Smart home devices are increasing day by day and becoming a lot cheaper than they used to be, and employing these devices in your home will increase comfort and luxury and give you a sense of security.
As the demand and value of smart homes increase, I recommend everyone planning to remodel their houses take one glance at the benefits that smart system integration can provide.
—-
Author Bio- Hi There, I am Shaun Williams, a content writer with Good firms, a research platform for Cloud Computing and Translation services companies, among many others. I enjoy communicating ideas and knowledge creatively and also ensure that the readers never suffer from boredom while reading my posts.