I was sent an homiritar 3d ginghan flece baby blanket in exchange for this post. All opinions remain my own.
Discover cozy elegance with Homritar's 3D Gingham Fleece Baby Blanket. Style meets comfort for your little one.
Snuggle in Style: HOMRITAR's 3D Gingham Fleece Baby Blanket
The HOMRITAR 3D Gingham Fleece Baby Blanket is a cozy and stylish choice for keeping your little one warm and comfortable. Its eye-catching gingham pattern and soft fleece fabric make it a must-have accessory for your baby's nursery.
Product Details
Material: This baby blanket is made from high-quality fleece material, ensuring warmth and durability. It's gentle on your baby's delicate skin.
Design: The 3D gingham pattern adds a touch of elegance to your baby's bedding. It comes in various colors to suit your nursery decor.
Size: This blanket measures 30 x 40 inches (76 x 102 cm), making it perfect for cribs, strollers, or tummy time on the floor.
Easy Care: It's machine washable and easy to clean, maintaining its softness and vibrant colors after each wash.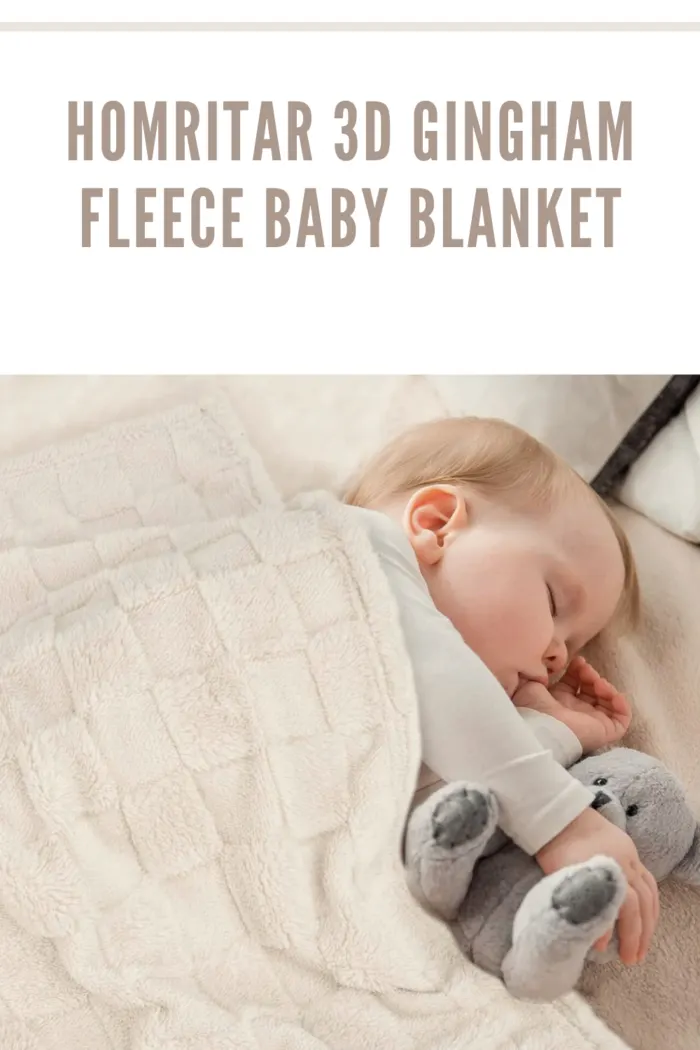 History of the HOMRITAR 3D Gingham Fleece Baby Blanket
The HOMRITAR brand is known for creating high-quality baby products that combine style and functionality. This particular blanket was designed with both parents and babies in mind, aiming to provide a soft and visually appealing blanket for infants.
Different Versions
While the 3D gingham pattern is a standout feature, HOMRITAR offers a range of baby blankets in various patterns, colors, and materials to cater to different tastes and needs.
Expert Tips
Use this blanket for swaddling, tummy time, or as a cozy addition to your baby's crib.
Consider buying multiple blankets in different colors to rotate and keep things fresh in your nursery.
Pair it with other HOMRITAR baby products for a coordinated look.
Storage
When not in use, fold the blanket neatly and store it in a dry, cool place. Avoid exposure to direct sunlight to maintain its colors.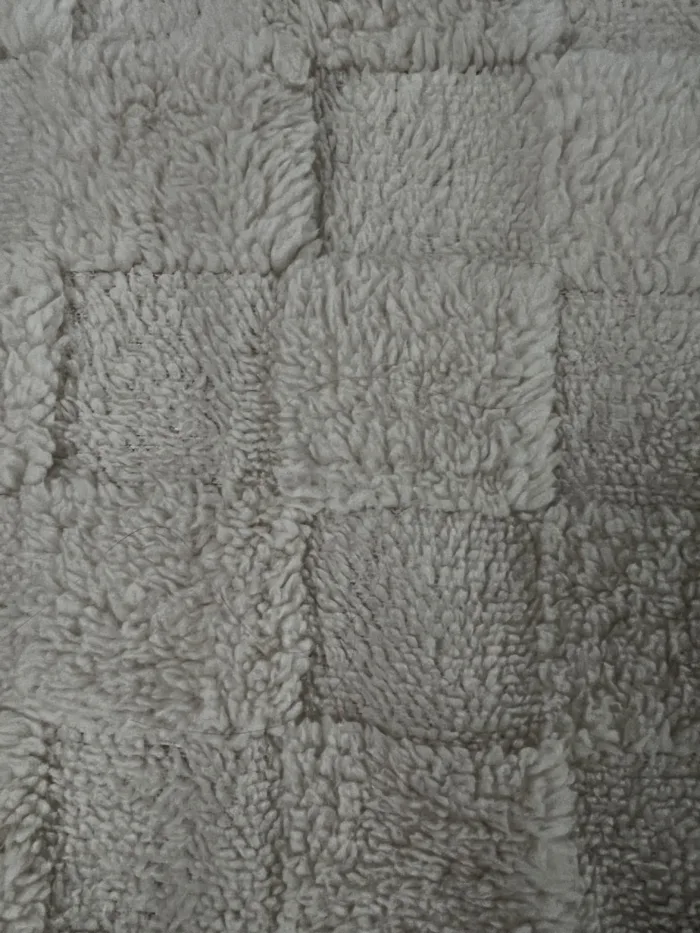 FAQs for the HOMRITAR 3D Gingham Fleece Baby Blanket
Q1: Is this blanket suitable for newborns? A1: Yes, it's perfect for newborns and infants due to its soft and gentle fabric.
Q2: Can I use this as a stroller blanket? A2: Absolutely! It's a versatile blanket suitable for strollers, cribs, and more.
Q3: How do I clean this blanket? A3: It's machine washable. Use a gentle cycle with cold water and mild detergent.
Q4: Is this blanket breathable? A4: Yes, the fleece material is breathable, ensuring your baby stays comfortable.
Alternate Names
Gingham Baby Blanket
HOMRITAR Fleece Blanket
3D Gingham Nursery Blanket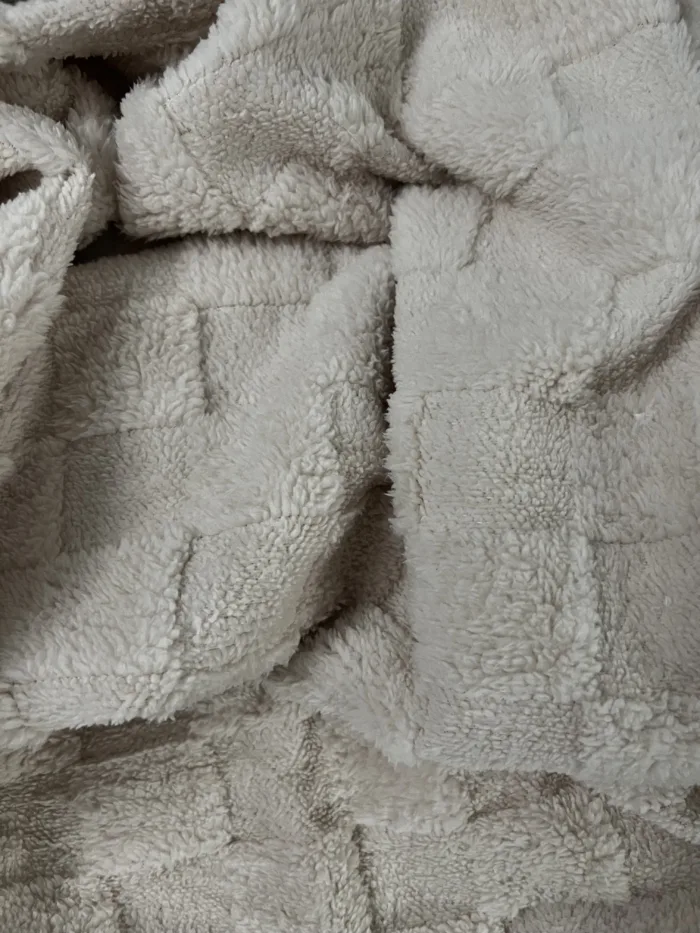 Why It's a Must-Have:
Style & Comfort: The 3D Gingham design adds charm, while ultra-soft fleece ensures cozy warmth.
Versatility: Perfect for cribs, strollers, and more, making it a multi-functional essential.
Gift-Ready: Beautifully packaged, it's an ideal present for baby showers, birthdays, and holidays.
Safety: Oeko-Tex certified, free from harmful chemicals, ensuring your baby's well-being.
Longevity: Crafted from durable materials, it's built to last through your baby's early years.
Upgrade your nursery with this blend of fashion and functionality.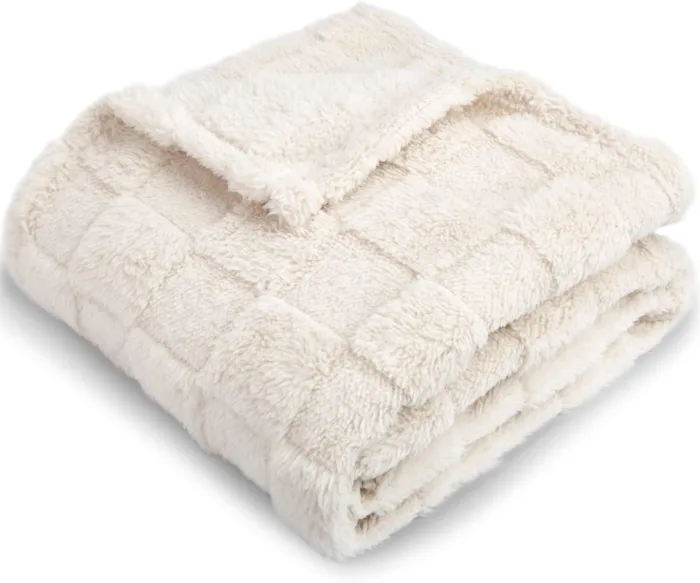 About Homritar
Homritar is a reputable company known for creating a range of high-quality baby products designed to provide comfort, safety, and style for infants and their parents. Founded with a passion for enhancing the lives of families, Homritar has established itself as a trusted brand in the baby product industry.
Product Range
Homritar offers a diverse selection of baby essentials, including blankets, swaddle sets, crib sheets, and more. Each product is carefully crafted to meet the specific needs of newborns and infants, combining functionality with appealing designs.
Commitment to Quality
Homritar places a strong emphasis on quality and safety. Their products are made from premium materials that are gentle on a baby's sensitive skin. The company follows strict safety standards and certifications, such as the Oeko-Tex certification, ensuring that their products are free from harmful chemicals and safe for your little one.
Innovative Design
One of Homritar's distinguishing features is their innovative design approach. They often incorporate unique patterns, 3D jacquard weaves, and stylish motifs into their products. This not only makes their items visually appealing but also adds an element of luxury to baby essentials.
Gift-Worthy Packaging
Homritar takes pride in presentation. Their products come in exquisite and high-grade packaging boxes, making them ready-to-gift items for various occasions like baby showers, newborn celebrations, birthdays, and holidays.
Customer-Centric Approach
Homritar values its customers and strives to provide excellent customer service. They listen to feedback, continuously improve their products, and aim to make parenting a more enjoyable experience through their thoughtful and practical baby items.
Environmental Responsibility
While focusing on quality, Homritar also pays attention to environmental sustainability. They make efforts to minimize their ecological footprint in the production process and choose materials that align with responsible practices.
Conclusion
Homritar is a company dedicated to offering premium baby products that combine comfort, style, and safety. With a commitment to quality, innovative design, and a customer-centric approach, they have gained a reputation as a brand that parents can trust to provide the best for their little ones.