Homemade beer bread with just 4-ingredients.
This recipe is easy and utilizes ingredients you most likely have in your home right now to make a fresh loaf of great tasting beer bread.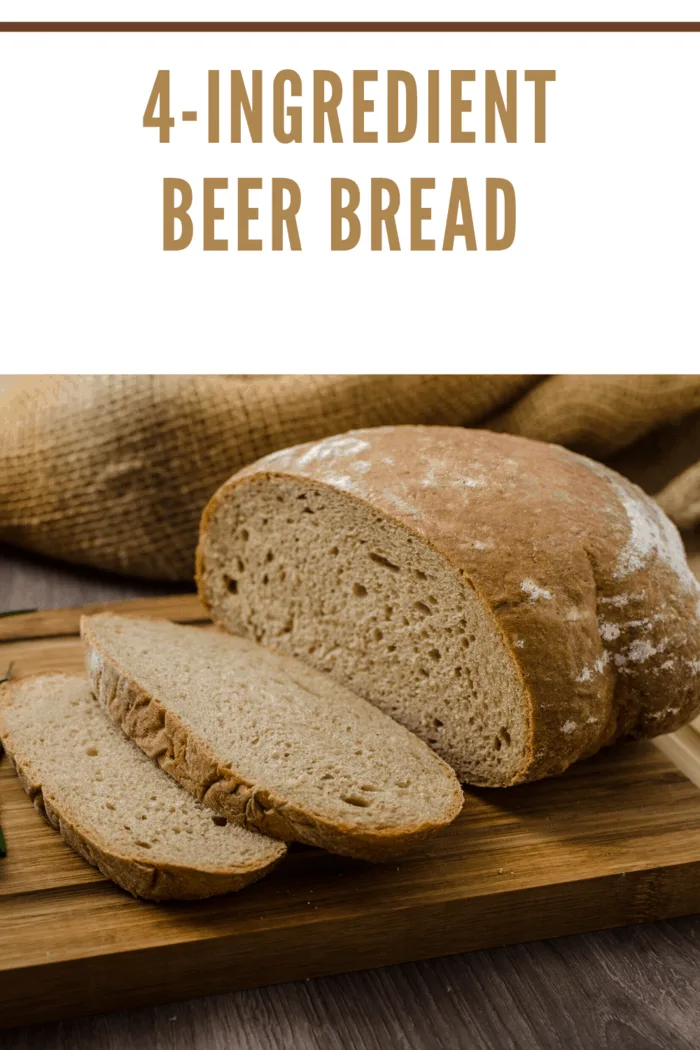 Beer Bread with Just 4-Ingredients
Makes: 1 9×5 loaf (about 8 servings)
Ingredients:
3 cups self-rising flour
1/2 cup sugar
1 (12-ounce) can beer
1 Tablespoon Italian Herb Seasoning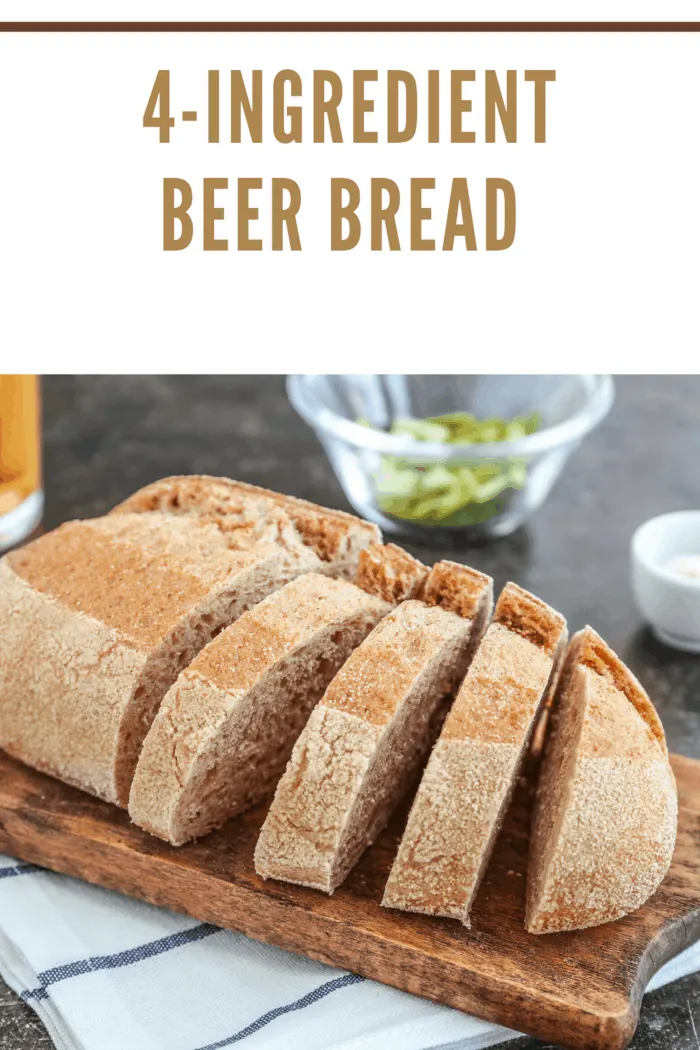 Directions:
Grease a 9×5 loaf pan lightly.
Preheat oven to 350 degrees.
In a large mixing bowl, add flour, sugar, and seasoning.
Stir to combine.
Slowly pour beer down the side of the bowl (this will prevent foaming).
Mix until soft dough forms.
Pour into prepared loaf pan.
Place on center rack of preheated oven and bake for 30-35 minutes.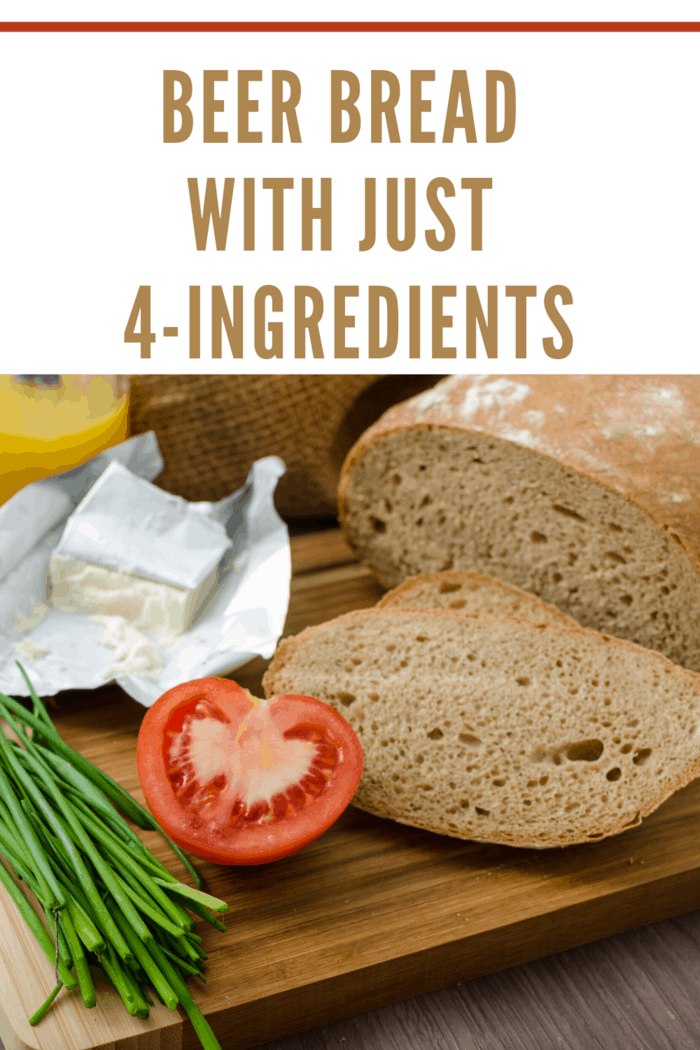 Variation:
Cheesy Beer Bread:
Add 1/2 cup grated cheddar cheese to the above ingredients.