Well, every sport has a crucial role to play in boosting and sustaining overall health. And here we are going to be discussing some of the health benefits of cricket.
Cricket is one of the most popular sports appreciated globally. And it has been considered one of the established team sports for hundreds of years. Originated in England, this team sport is now exceedingly popular in India, Pakistan, Sri Lanka, Australia, South Africa, and the West Indies.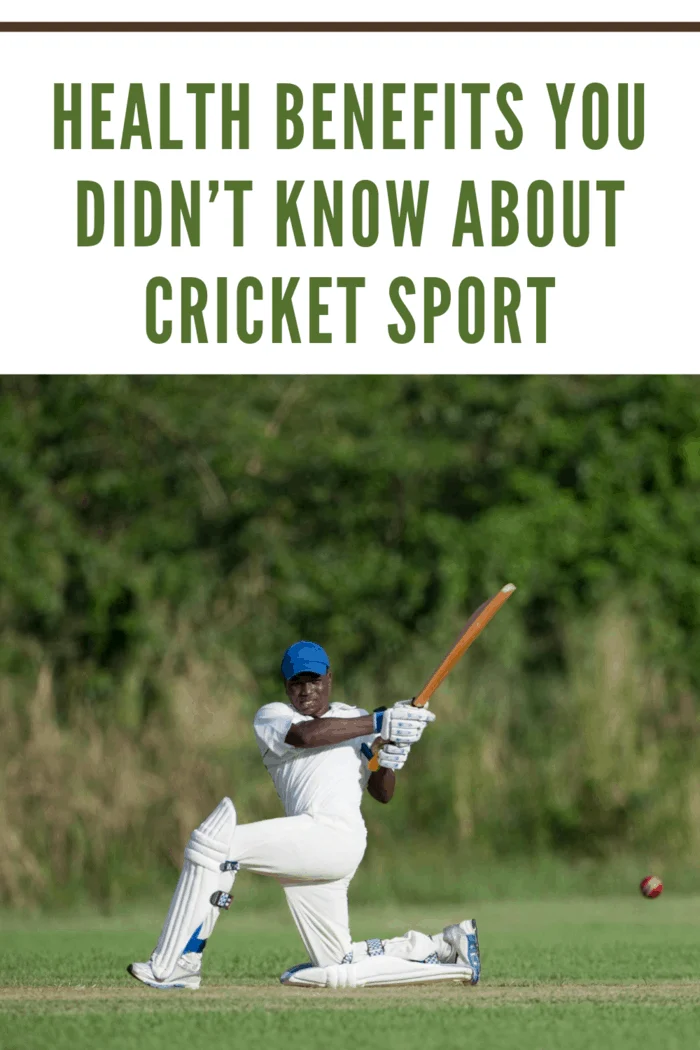 Cricket in a nutshell
Well, competitive cricket is absolutely a bat and ball sport. Two teams play this team sport on an oval.
There are 11 players on each side, and a game can last anywhere from several hours to several days. This game involves batting, fielding, and bowling.
Cricket is a sport that can be played socially and competitively as well. Both males and females of all ages can participate in this game. Even though competitive cricket is mostly played on a field, you can play cricket for fun in backyards, streets, parks, or even on the beach.
All you need is a couple of friends, two cricket bats, a ball and wickets, or something that represents wickets.
People often consider joining a local club for playing competitively.
Check out the Health benefits of cricket
Even though it is not entirely a hustle-bustle game and there is some standing-around, you need to be fit and strong to play cricket.
Also, you need to have good hand-eye coordination and a good grasp of ball-handling skills.
Cricket entails sprinting between wickets and running to stop balls while bowling and throwing.
The Health advantages of cricket include:
Balance and coordination
Physical fitness
Stamina and endurance
Better hand-eye coordination
Take a look at the other benefits of cricket
Apart from physical benefits, cricket also brings other advantages and opportunities, including:
Team management skills
Social skills including cooperation, communication
Open perspective towards winning and losing. Frankness regarding participation and learning.
Better chance for social interaction. Playing cricket comes with an opportunity to meet new people and make new friends.
What it is like playing competitive cricket
Since there are many cricket clubs and registered cricketers, playing competitive cricket is appreciated to stay fit and have fun.
Jeeth from Samso Wall Printing suggests that before you decide to participate in competitive cricket, consider all these factors below:
As cricket is a team sport, it is crucial you have some company, and you are open enough to communicate with others.
Most cricket clubs usually hold matches on the weekends.
You need to know that playing competitive cricket mostly wants the players to commit to regular matches.
The other ways to become actively involved in competitive cricket are umpiring and scoring.
Stay safe while playing cricket
Drink sufficient water.
Even in cloudy conditions, you should wear broad-spectrum sunscreen, sunglasses, and a hat.
Before you participate, warm up, stretch, and cool down.
Learn great techniques and practice more and more to improve skills and prevent injury.
According to their fitness and physical maturity, fast bowlers should limit the number of overs bowled during play.
Wear the right protective equipment and seek professional recommendations regarding footwear.
So, you can see that, whether you are a competitive cricketer or an amateur, playing cricket can bring you a great chance to socialize as well as to boost your fitness!
It can help you beat the stress and develop an optimistic attitude towards life.
---
Resources:
https://sturdysports.com.au/collections/cricket-bats