We partnered with Universal Studios for our SING Movie Night and prizing.
This week we celebrated the release of SING to Blu-Ray with a SING Movie Night. It was so much fun, from preparation to when the final credits rolled.
Li'l Man has been talking about SING since he saw it in the theater, and, to be honest, we felt like we had maybe missed out. It takes a lot to get Li'l Man talking, and SING had done it. So, when it came to Blu-Ray, we were ready.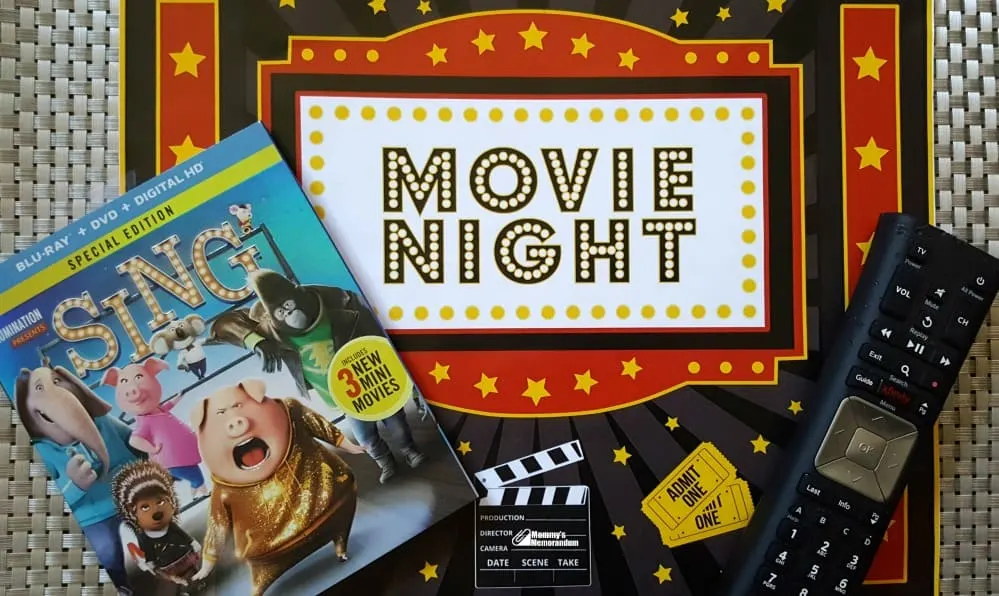 Buster Moon, a theater-loving Koala, voiced by Matthew McConaughey, speaks the words, "Wonder and Magic don't come easy." These words can be a hard lesson to learn. Buster's dad worked hard, washing cars, and left Buster a theater. The theater has seen better days, but determination inspires Buster to have a singing contest.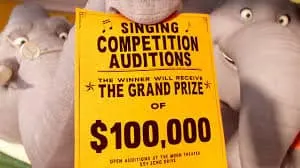 It becomes chaotic comedy as a clerical error made by Buster's one-eyed, elderly lizard, Miss Crawley, prints fliers for the $1,000 prize money as $100,000.
Think American Idol for animals, only way more entertaining.
The SING Soundtrack is fantastic. There are plenty of songs to sample from Lady Gaga, Taylor Swift, Katy Perry, Elton John, John Legend, David Bowie, the Beatles, Stevie Wonder, Sinatra.
The voice cast is filled with A-Listers.
Reese Witherspoon is Rosita, a pig with 25 kids.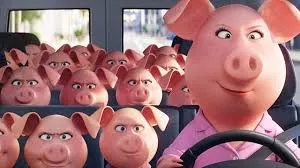 She's paired with a hog in a glittery tracksuit named Gunter, voiced by Nick Kroll.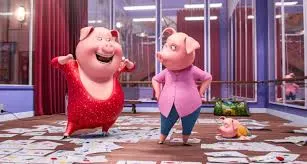 Scarlett Johansson is Ash, an emotionally fragile teenage porcupine.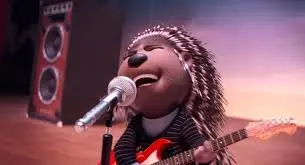 Taron Egerton voices a teen gorilla from a family of thieves.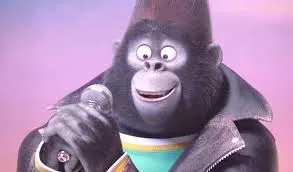 Seth MacFarlane is Mike, a mouse with a giant ego who sings Sinatra.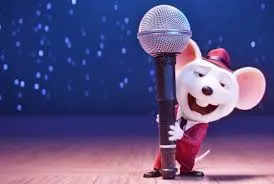 And Tori Kelly as a bashful elephant named Meena.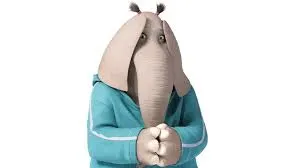 These are the characters we based our SING Movie Night around as we made our treats.

We started the evening off making English Muffin Pizzas.
It's a fun dinner where we all get creative and make our pizza.
We called them Buster Moon's Pizzas–on the idea of his name is Moon, and the Moon is round.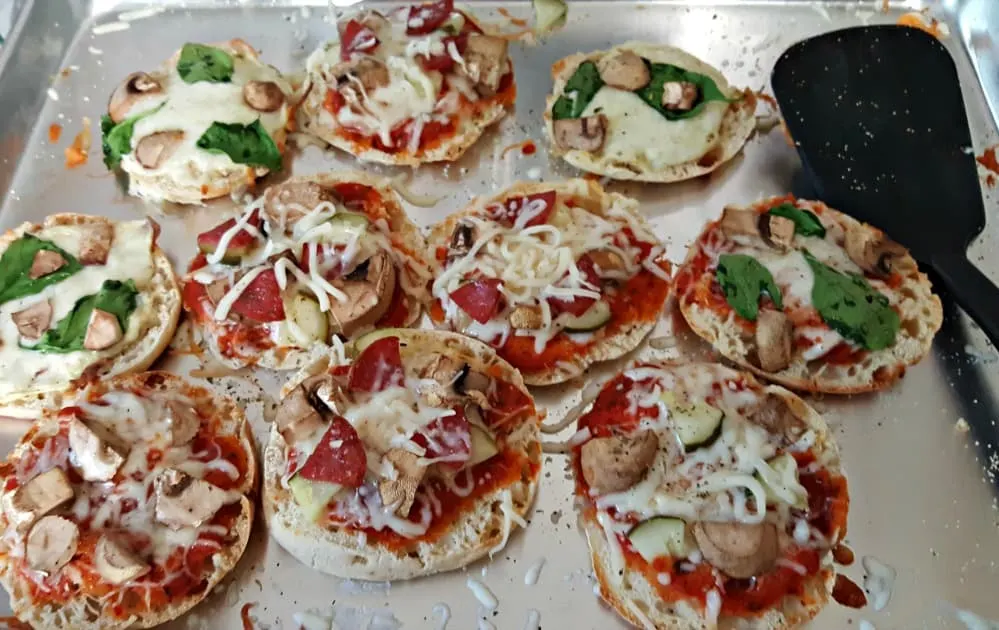 Then we set up the concession stand.
It was filled with a treat for each character.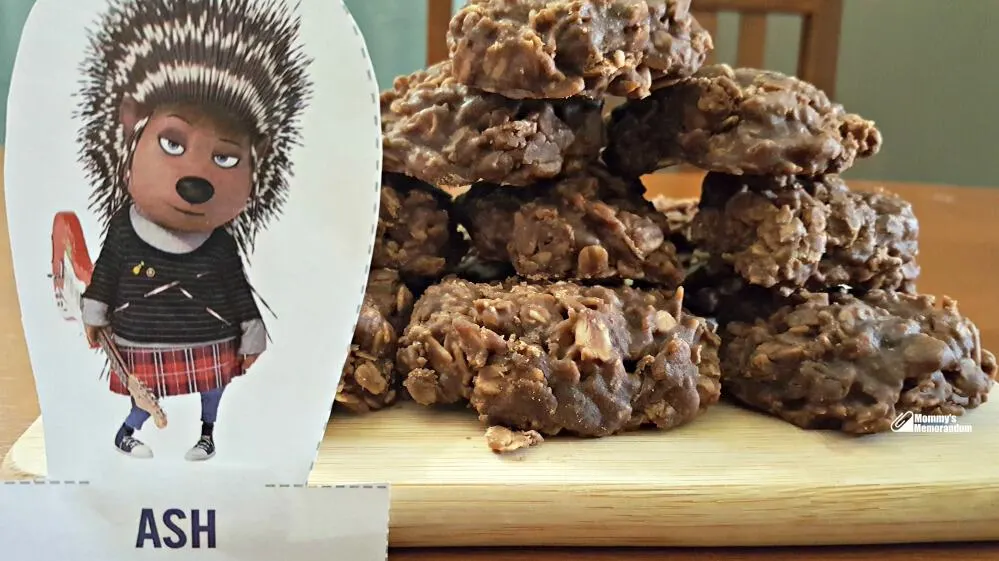 We wanted something with some spikes for Ash and made Peanut Butter Chocolate No-Bake Cookies.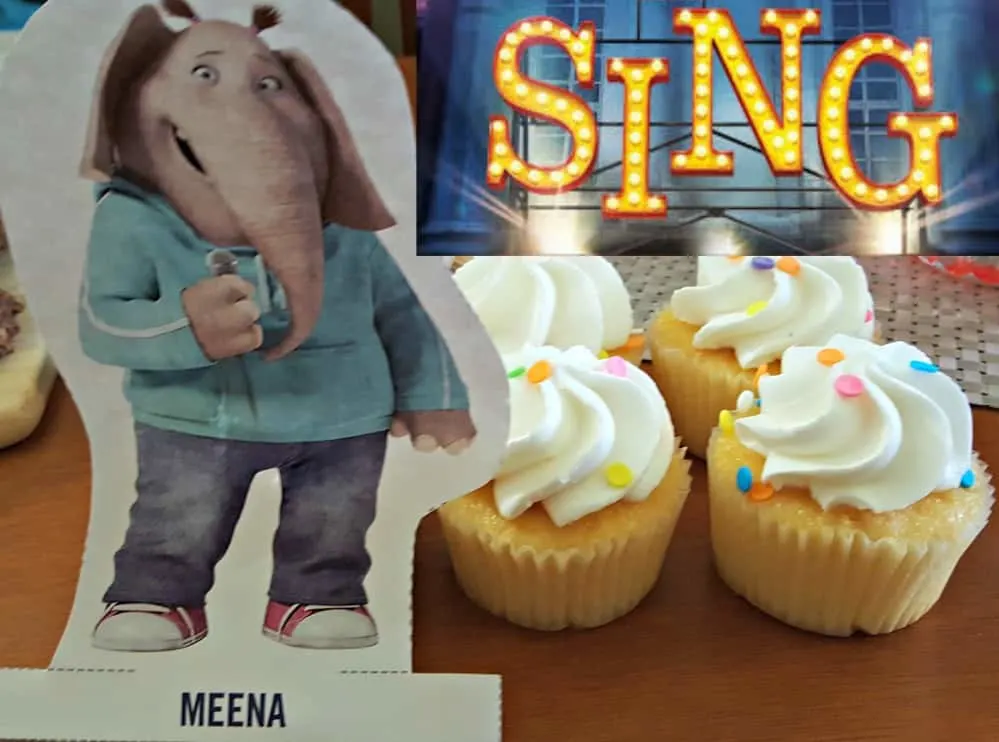 Meena is very kind and constantly brings someone a cake, so cupcakes seemed appropriate to represent her.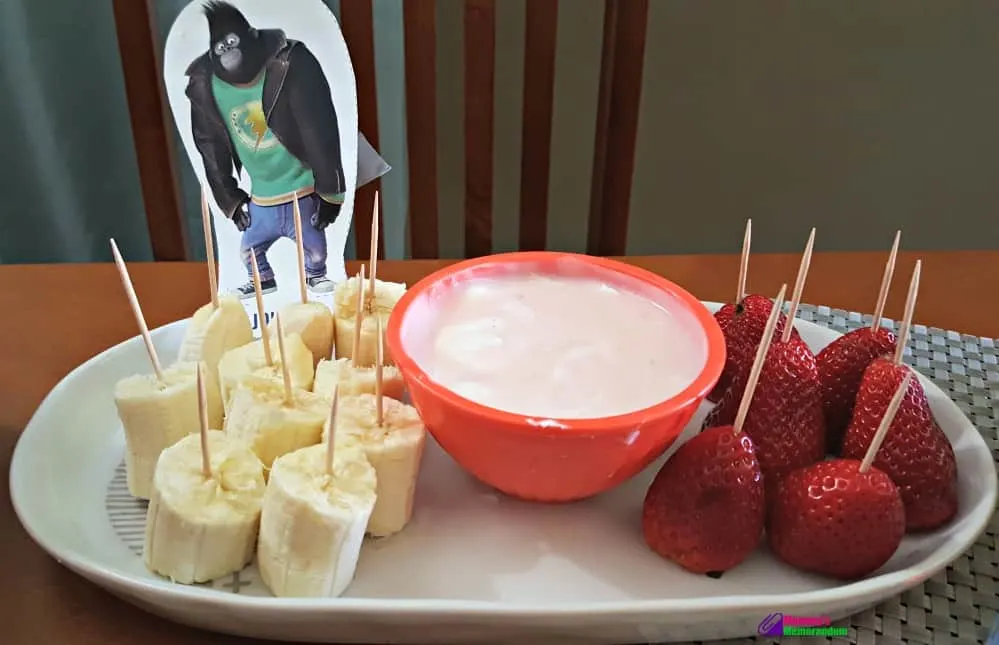 Johnny is a Gorilla, and they eat fruit, so we served bananas and strawberries with our favorite fruit dip.
Johnny's Fruit Dip:
1/2 Marshmallow Fluff
1 container strawberry banana yogurt
Add all ingredients to a bowl and beat with a hand mixer until marshmallow fluff and yogurt are mixed well.
Serve with fresh fruit.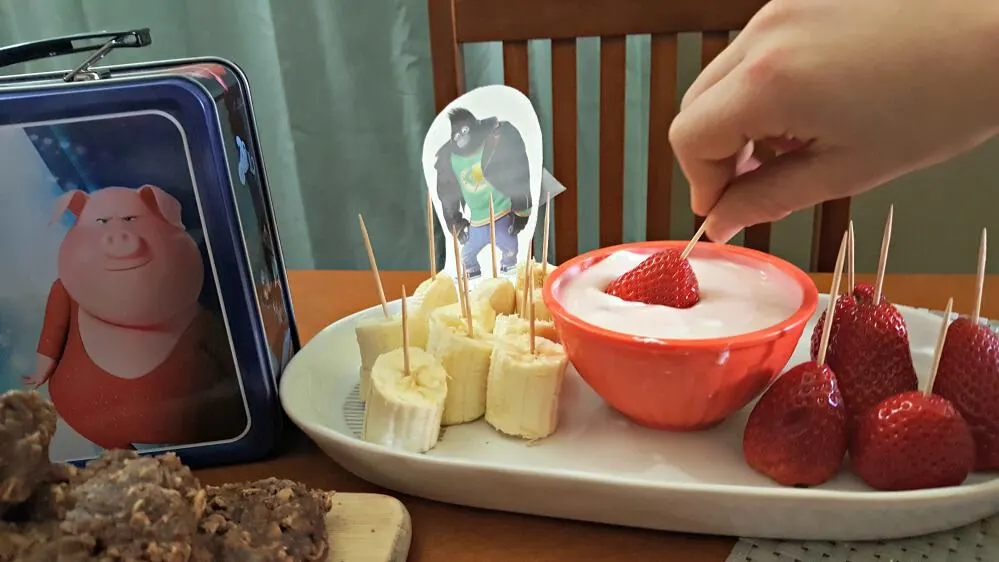 My kiddos love the dip!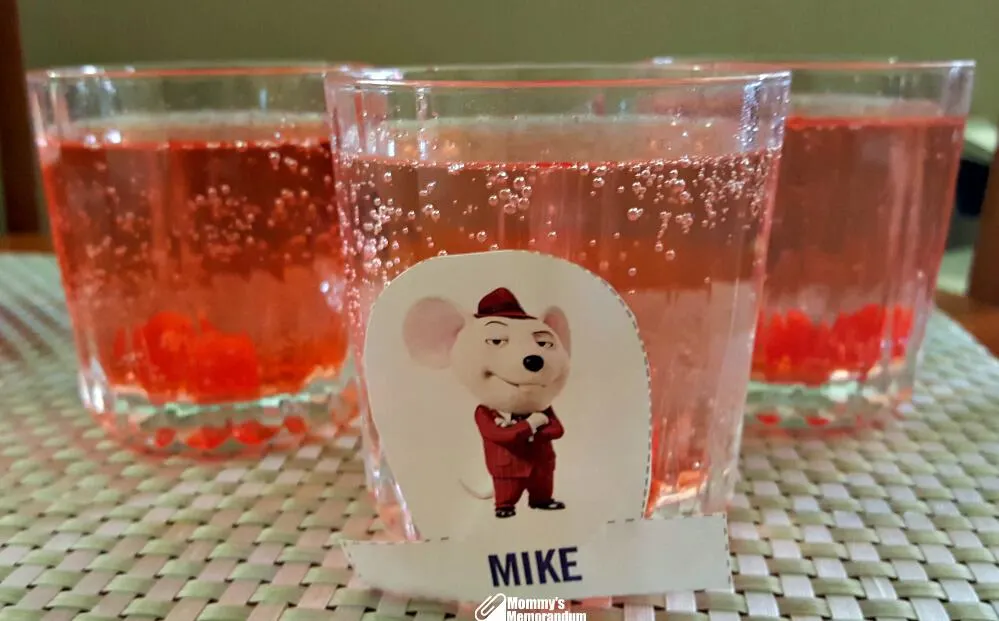 Since Mike's character is from the Rat Pack era, we went back in time with a classic Shirley Temple. Just Sprite and Grenadine with maraschino cherry as a garnish!
But the star snack of the evening was my Piggy Power Popcorn!
I used the recipe for popcorn balls from Today's Best Recipe, and their piggy popcorn idea where you cook bacon in the oven and put it all together for a fun snack that everyone thought was delicious!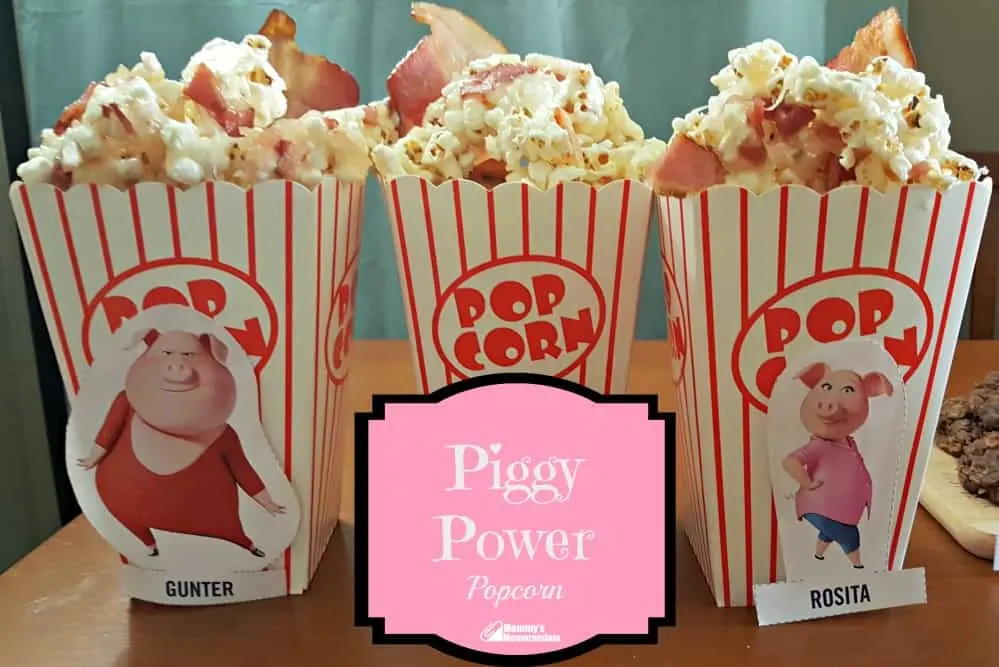 It was sweet and savory.
Caramelized popcorn with chunks of bacon!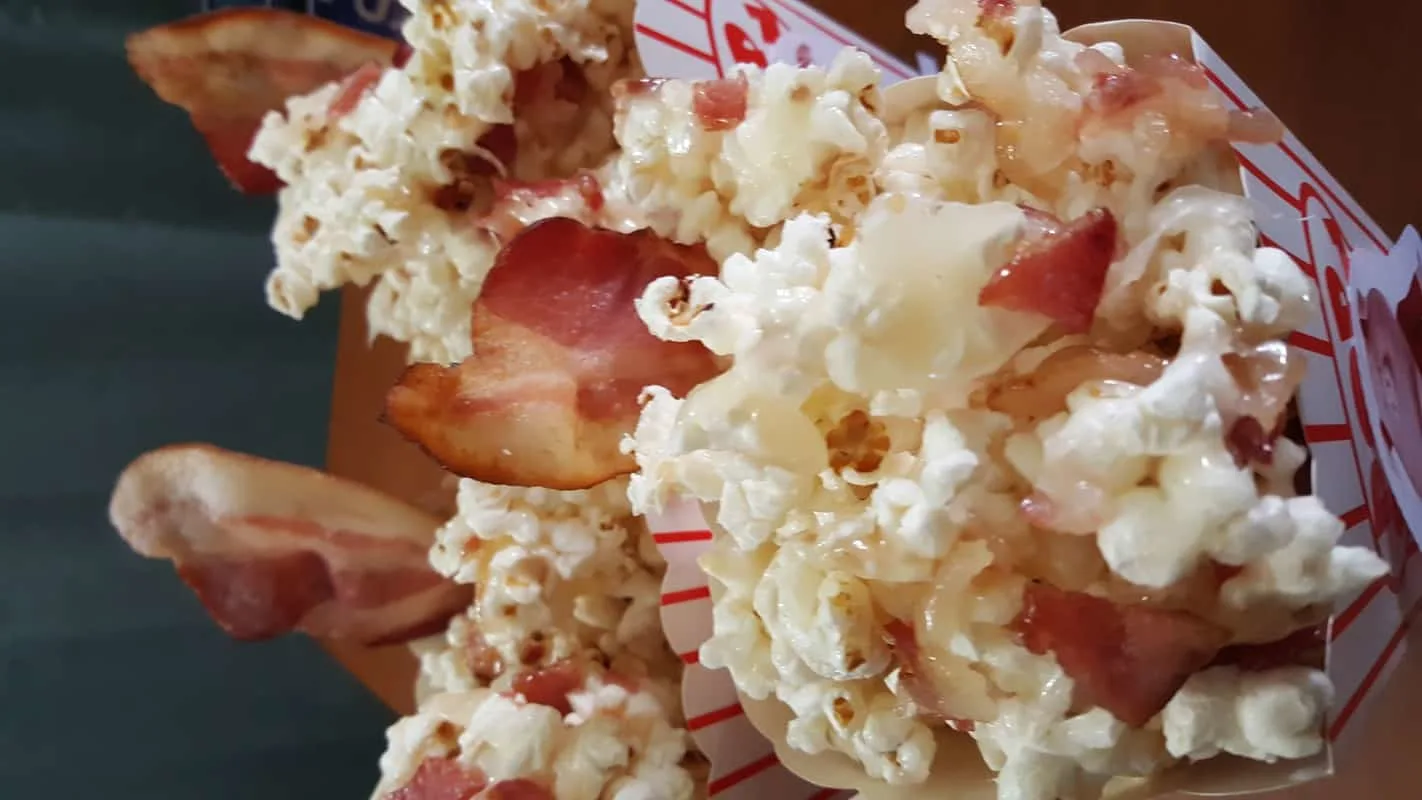 I added one strip of bacon to each popcorn box as a garnish.
It added to the snack!
While the kiddos waited for dinner to be cleaned up, they enjoyed the SING-Activity-Sheets.
Then we pressed play, and everyone settled in for snacks and laughs.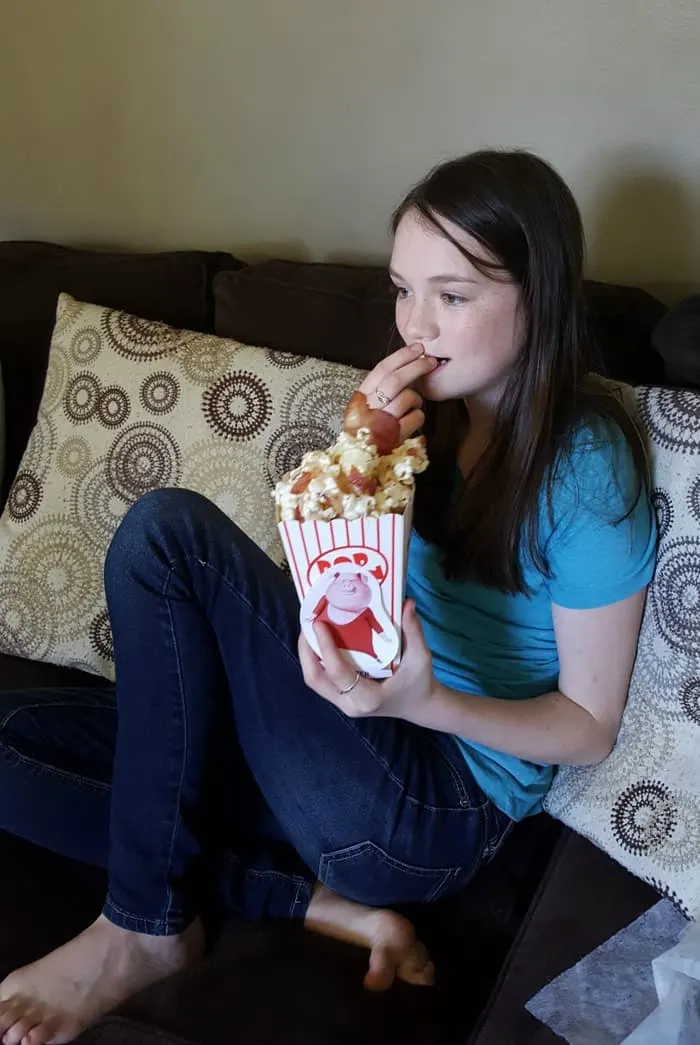 We love this movie and will be watching it over and over again. It's just too fun to settle for one viewing!
The music-filled comedy includes over 60-minutes of bonus content. It has three all-new entertaining mini-movies featuring the cast from SING, as well as an exclusive Tori Kelly music video and a variety of musical extras!