Bummas The Eco-Friendly Cloth Diaper Wipe Review
As a new mom, I learned to multi-task, and as more children came into the family, I found myself wanting products that could keep up with ME!
Nothing brings me greater joy than an item that has convenience and can multi-purpose!
Bummas are an example of multi-purpose.
They are designed to be an eco-friendly cloth diaper wipe, but they have so many uses!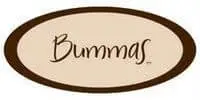 Let's talk about baby boys.
As a Mom, you're not equipped with those same parts, and sometimes their water-works find themselves without a diaper.
Place a bummas over the little faucet, and it's a safety zone!
Like clockwork, I had a child who never failed to spit up.
Bummas can tackle that. Bummas are great for baby washcloths, wiping bare bottoms, cooling down (we keep some in a ziplock baggie with ice cubes when we're out and about to wipe little faces!)
It really is endless possibilities for their uses.
Out of the package, I was very impressed with the quality.
They are soft, soft, soft to the touch, but they are very well constructed.
Bummas are 100 percent cotton–woven terry cloth.
Each Bummas measures five inches by seven inches has been outlined with a secure and attractive stitch to keep the terry cloth from fraying.
They are small and easy to take on the go or use in the nursery.
They are eye-appealing in their colors and machine wash!
If you know Bummas, you know their slogan, "Keep diaper rash at bay, the Bummas way. After the wipe and before the dipe, use a soft kiss of cloth to dry bums off!"
Doesn't that just speak volumes about mothering!
I love it!
Bummas feature so much goodness in each cloth.
They work well damp as a wipe or use them dry to eliminate the need for powders and ointments.
They protect the baby's bottom from painful diaper rash, and with so many uses, they grow with your baby beyond the diapers.
As we use our Bummas, my children have discovered that each side feels different–one side is a tad softer than the other.
With each wash, Bummas seem to come out softer than before.
I am confident Bummas are gentle against my children's skin, and that's important to me.
Bummas offer a variety of beautiful colors.
From the traditional Pinks for Girls or Blues for Boys, Bummas offers color themes like "Wild Ones," "The Calm Ones," and my personal favorite, "The Tropical Ones."
There's no doubt in my mind that with the quality of Bummas and the versatility of their uses, Bummas can save your home money.
They're eco-friendly and practical. I love that in a product.
Bummas are available for just $16.99 for a package of ten cloths.
They can be purchased online through the Bummas Website.
Disclosure: No monetary compensation was offered or accepted for this post. I received the sponsor's item mentioned in this post to facilitate my review. The opinions are my own and in no way influenced by the sponsor. Other experiences may vary.
We appreciate your subscription to Mommy's Memorandum.