Buying gifts for men does not require as much involvement as choosing a gift for a woman. You only need to understand his interests and passions to buy him something that would make him happy.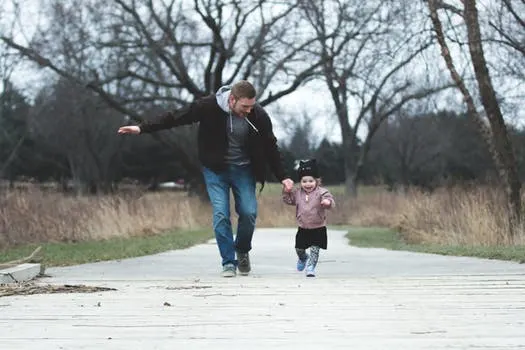 A millennial dad will appreciate gifts that complement their style and preferences, so if he is a car enthusiast, you could get him something related to this field. As such, you can consider many ideas suited for young dads.
Here are some fantastic gifts you can get a millennial dad:
1. Shower Beer Holder
Some men would like to take a swig as they take a shower. Give the millennial dad a shower beer holder, which can be attached to the bathroom wall to hold a beer can. This holder is an exciting product designed to "hold his beer." He will no longer need to put it down, even if he's going to the shower. It could also be stuck on any wall in the house beside the bathroom.
2. Dry Herb Vaporizer
Vaping is quickly becoming a favorite. Many people have taken this to have fun or take medical marijuana. If you know a millennial dad who fancies vaping, a dry herb vaporizer should be on the list of best gifts you can get him.
To get ideas of the best vape types, you can browse through top dry herb vaporizer reviews to choose what would best fit his vaping preferences. There are different types of vaporizers that you can buy as a gift, including cigalikes, box mods, and vape pens.
3. Cell Phone Sanitizer
A cell phone carries millions of bacteria, so it's only logical to keep it free from germs. Many men would appreciate a gift like a cell phone sanitizer, which cleans up the phone to ensure it's safe from harmful bacteria.
Using UV light, you can find electronic sanitizers that can kill 99.99% of bacteria on a smartphone. He can apply this sanitizer before going to sleep so that the phone would be immaculate and free from bacteria the next day.
4. Key Organiser
You can consider getting a key organizer for the dads who like to keep things simple and organized. Not only will you help keep their pockets neat, but you will also add charm to their style.
Using key organizers is a very innovative and stylish trend. They are not only a way to keep things slim, together, and compact but also game changers when it comes to keeping multiple keys in your pocket without the extra mess.
Nowadays these can be found in multiple shapes, colours and this is also a way to personalize the gift to your dad's taste.
5. Cocktail Shaker Bar Set
Another idea would be to get him a cocktail shaker bar set. Some dads love playing bartenders, and it would be good to make their work easier by giving them something like this. It is a nice set to upgrade with, making his toolkit better.
The shaker includes a jigger and long spoon, offering everything a man would need to prepare some satisfying cocktails. It would make him proud while serving his friends and family.
6. Leather Card Case
Carrying cards and other documents in a wallet is frustrating, making one less comfortable. An excellent alternative to a purse would be a leather card case, which is slim and designed with pockets to insert the cards. A millennial dad would appreciate this mainly because it's themed on simplicity and does not offer the discomfort a bulging wallet creates. It's a sleek accessory that will satisfy him whenever he uses it.
7. Water-Reactive Swim Trunks
Men on the move love multifunctional things, so a pair of water-reactive swim trunks would be an ideal choice for them. This swimwear changes the design in water and can be a functional accessory for the millennial dad who loves swimming. Get the shorts for him, especially if he loves being in the water.
Millennial dads are a bit different from the fathers of the older generation. They are digital adults, so you can also consider their preference for high tech. Just get something best suited for his hobbies and interests. It does not have to be something expensive or big, but helpful anything will go a long way for him.