Did you know there are ways to get the most out of your Netflix subscription? There are some tricks and hidden features that can change how you interact with this excellent streaming platform. Also, these tricks and hidden functions are easy, and you don't need to be IT savvy to use them.
Download Movies and TV Shows for Offline Viewing
Viewing online content uses a lot of bandwidth, especially if the video file is in high-definition format. Streaming demands a high-quality internet connection, and this can be an obstacle when experiencing downtime or when you're in a place with a poor connection. But Netflix allows users to download select movies and TV shows for offline viewing. Check out the Netflix help guide to learn more.
You can have your favorite video content downloaded on your device when traveling without having to worry whether your flight's Wi-Fi will be sufficient. The download feature is available only on apps, so you will need to ensure that your mobile device has enough space.
Use a VPN to Change Your Netflix Country
The experts at Screen Binge say the easiest way to change Netflix region and access any Netflix version is to use a VPN.
Because the Netflix library depends on the country you live in, most content is geographically locked (geo-blocking).
This means you won't have access to all Netflix shows and movies.
But you can access US Netflix, which has the most extensive library, by tricking the service that you're inside the US.
With a premium VPN, you can connect to American servers, get a US IP address and access the country's version of Netflix.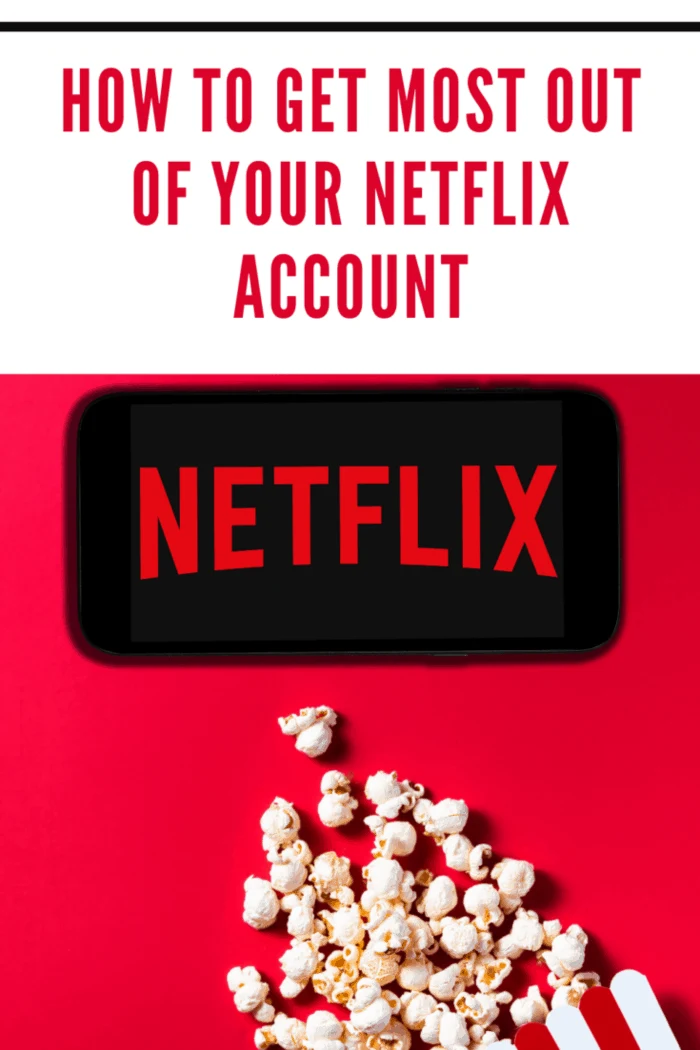 Share an Account
Netflix doesn't charge that much and has four reasonably priced subscription packages.
The basic package ($8.99), standard package ($13.99), and premium package ($17.99).
If you only intend to watch on your mobile device and TV, you and your friend can pay the premium package and share the account.
Therefore, you will access premium content while paying half the subscription price.
Use a Browser to Find Titles Easily
The browser version is easier to navigate and has additional options that make it easy to find titles.
You can search for movies and shows in different categories, add them to "My List," and enjoy the selection on your other devices.
Movies and TV shows descriptions are clearer and legible in a browser than in a mobile device where you'll be forced to squint.
The same goes for a TV because you'll have to get closer to the screen to read the description.
The browser mode also has the "Latest" tab at the top of the screen split into categories like "New TV Shows," "New Movies," and "Trending Now."
However, the best categories are the "Coming this Week" and "Coming Next Week" tabs, where you can find and add new titles to the watching queue.
Cancel During Periods of Inactivity
If you are not planning to binge-watch Netflix or feel you are not getting your money's worth, you can temporarily cancel your subscription, says Mashable.
The cancel option is under account settings, and Netflix will not penalize you because there's no contract.
You will have access to the streaming service until the end of your billing cycle.
In addition, you can rejoin the service anytime, and you won't have to pay a reactivation fee.
Use Codes to Access Hidden Genres
Netflix has an endless list of genres and categories, and you can spend a long time searching for a specific title.
Luckily, hundreds of codes take users to a menu with all the movies associated with a particular genre.
For example, code 43040 takes you to action comedies, and you will only need to replace XXXXX in this link – https://netflix.com/browse/genre/XXXXX.
Create Different Profiles for All Family Members
If you have your other family members using your account, you can create separate profiles for each member of your household.
This article from Business Insider explains how.
This is important because Netflix provides suggestions based on the content you watch the most.
For example, creating a separate profile for your kids means that kids' content won't bog down your main profile.
Last Words
Netflix is an excellent streaming service with lots of great content, and with these seven tips, you can get the most out of your account.