I received an Among Friends baking mix in exchange for this post. All opinions are my own.
Weekend baking is my time with Miss M. I love baking and sharing with my daughter family recipes, or just one-on-one time is time I treasure. We recently tried Among Friends baking mix to make cookies.
Among Friends is the maker of healthful dessert baking mixes. It not only saves time but allows you not to sacrifice flavor or nutrition. The Among Friends line of mixes includes 5 cooking mixes and a fruit crisp topping mix.
Evan's Heavenly – A heavenly oatmeal raisin cookie: the perfect union of mellow, protein-rich spelt and oats, almond meal, and cinnamon.
Trish the Dish – Our "any kind of fruit" crisp topping turns any time into a splurge without the guilt. Nutty oats, whole grains, and spices make a delightful gluten-free dessert, breakfast, or snack.
CJ's Double Chocolate Cookie Mix – Our gluten-free" brownie bite" is crinkly, tender, chewy, and soft—all those seeming opposites that make brownies so beloved. The secret: superior chocolate and a hint of espresso.
Phil 'em Up Cookie Mix – A staff favorite: hearty, happy, healthy, and slow-burning gluten-free oatmeal cookies packed with chocolate, coconut, and cranberries.
Shane's Sweet 'n Spicy Cookie Mix – Grandma's favorite molasses crinkle has nothing on this gluten-free version. Nutty oat flour and secret spices give these gems just the right flavor and texture.
We made the Phil 'em Up Chocolate Cranberry Cookie Mix.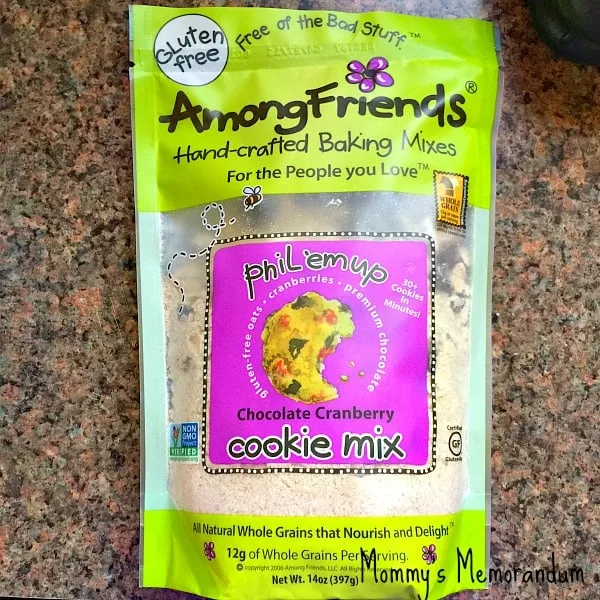 As a mom, I love that Among Friends baking mixes save me time, but I also appreciate that they are GMO-free and made with whole grain, premium ingredients that easily assemble with eggs, vanilla, and butter bake in less than 10 minutes.
Four of the mixes are also gluten-free.
Among Friends'®, premium ingredients include organic whole oats, natural brown sugar, organic ground flaxseed, chocolate chips made out of cane sugar, chocolate liquor, cocoa butter, vanilla beans, and more goodness.
They are low in sugar and fat and rich in nutrition delivery through fiber and protein.
Miss M got to practice measuring by adding butter and vanilla, then her favorite part, cracking open eggs.
From there, we mixed the ingredients and rolled the cookie dough into 1″ balls, and placed them on our cookie sheet.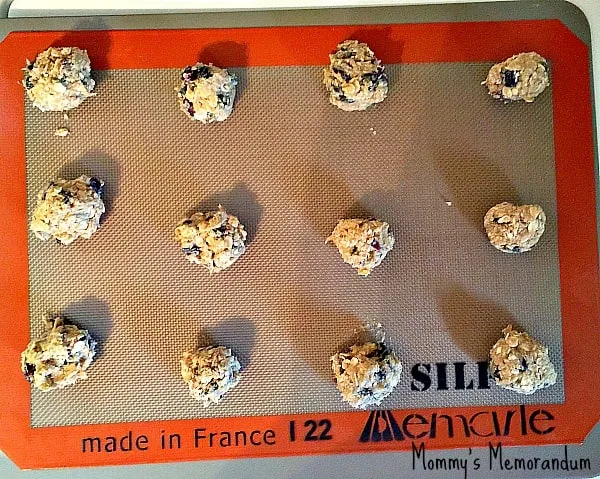 It was a long 9 minutes as the kitchen started to smell scrumptious, and we shared our dreams of how gooey the giant chocolate chips would be and how tart the cranberries would be in each bite.
Then the timer dinged, and we removed them from the oven.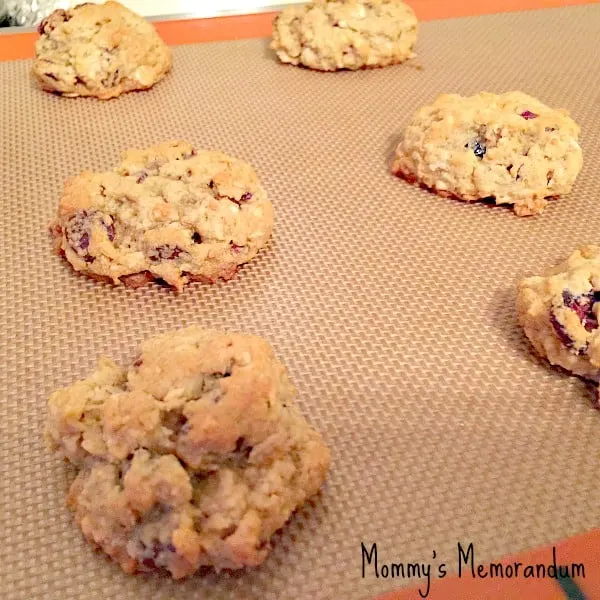 Among Friends are genuinely delicious! We ate a couple of warm and then had some the next day, and we just loved every bite!
Among Friends was created by two mothers and friends who wanted to provide great-tasting and healthy desserts to their families.
The Among Friends are "from-scratch style" baking mixes. Ours took so little time to prepare, and the baking time was just under 10 minutes, making it an excellent time-saver and convenient way to have your dessert and eat it too!