🦊🐰 Get Ready for Adventure with FREE Printable Zootopia Activity Sheets! 🐰🦊
Calling all fans of Zootopia! Are you ready to join Judy Hopps and Nick Wilde on an unforgettable journey through the vibrant city of Zootopia? We have something special just for you! Introducing FREE Printable Zootopia Activity Sheets – the ultimate companion for all young explorers and lovers of this incredible animated world.
Watch Zootopia on Amazon Prime or purchase a copy for yourself.
🎉 Immerse Yourself in the Zootopia Fun! 🎉
Discover a world of excitement and entertainment with our exclusive collection of Zootopia-themed activity sheets. These engaging printables are designed to spark your imagination and provide hours of entertainment for kids of all ages. Whether you're a fan of Officer Judy Hopps, the sly con-artist Nick Wilde, or any of the other memorable characters, these activity sheets have something for everyone!
🖍️ What's Included? 🖍️
Coloring Pages: Unleash your creativity and bring your favorite Zootopia characters to life with our delightful coloring pages. Use your favorite colors to make them as vibrant and lively as Zootopia itself!
Puzzles and Mazes: Get ready to put your problem-solving skills to the test! Solve mind-boggling puzzles and navigate intricate mazes that will challenge your wits and keep you engaged.
Spot the Difference: Sharpen your observation skills and find the subtle differences between two seemingly identical Zootopia scenes. Can you spot them all?
Word Searches: Embark on a word-finding adventure as you search for Zootopia-related words hidden within a grid. Can you find them all in record time?
Connect the Dots: Connect the numbered dots in the correct order and reveal a surprise Zootopia character or scene. It's a wonderful way to combine learning and fun!
✨ Why Choose Our Printable Zootopia Activity Sheets? ✨
Completely FREE: Enjoy the magic of Zootopia without spending a dime. Our activity sheets are absolutely free to download and print, so you can have endless fun at no cost.
Educational and Engaging: While having a blast, you'll also enhance your cognitive abilities, problem-solving skills, and creativity. Zootopia becomes a world of learning!
Convenient and Accessible: Our printable activity sheets are available in a user-friendly PDF format, making it easy to download, print, and share with friends and family. They are perfect for rainy days, road trips, or any time you need a little Zootopia magic.
📥 Download Your FREE Printable Zootopia Activity Sheets Today! 📥
Don't miss out on this amazing opportunity to embark on an adventure in the animal metropolis of Zootopia. Download your FREE printable Zootopia Activity Sheets now and get ready to have a roaring good time with Judy Hopps, Nick Wilde, and all their furry friends!
Grab your copies and unlock the world of Zootopia from the comfort of your home. Let the fun begin!
🎉🖨️ Print, Play, and Discover Zootopia! 🖨️🎉
Celebrate #Zootopia with these FREE Printable Zootopia Activity Sheets
I love animals and Walt Disney Animation Studios brings animals to life with their next release–ZOOTOPIA. I'm also very excited that one of my favorite actors, Jason Bateman, voices the scam-artist fox, Nick Wilde! PLUS, Officer Judy Hopps is played by Ginnifer Goodwin, who just has the sweetest voice.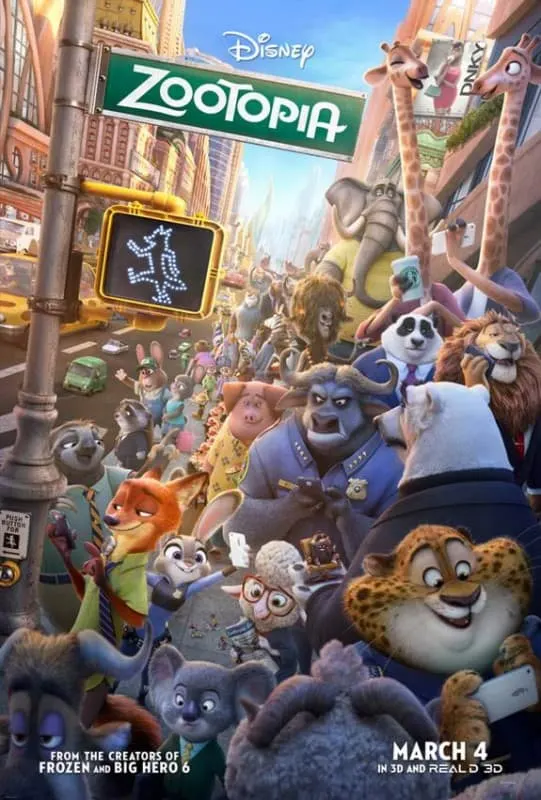 Zootopia Synopsis:
Here's a synopsis of the movie Zootopia:
Zootopia takes place in a bustling mammal metropolis where animals of all shapes and sizes live and thrive together. In this modern city, Judy Hopps, an optimistic and ambitious rabbit, dreams of becoming the first bunny police officer. Despite the skepticism of others who believe she's too small and prey animals can't be cops, Judy graduates from the police academy as the city's newest recruit.
Assigned to the Zootopia Police Department, Judy soon realizes that life as a bunny cop is not as glamorous as she imagined. She is relegated to parking duty while longing for more meaningful assignments. Eager to prove herself, she volunteers to solve a mysterious missing mammals case and is given 48 hours to crack it. Judy's only lead is a wily fox named Nick Wilde, a small-time con artist.
Together, Judy and Nick embark on an unexpected partnership, unraveling a conspiracy that threatens the harmony of Zootopia. As they delve deeper into the investigation, they encounter a web of intrigue, uncovering shocking secrets that challenge their beliefs and put their lives in danger.
Amidst the action and adventure, Zootopia addresses important themes such as prejudice, stereotyping, and breaking down barriers. Judy and Nick navigate through the diverse districts of Zootopia, from the icy Tundratown to the humid Rainforest District, encountering a colorful cast of characters along the way.
Through their journey, Judy and Nick learn the importance of embracing diversity, challenging preconceived notions, and working together to create a better society. Their determination and unlikely friendship serve as a beacon of hope, inspiring others to strive for understanding, acceptance, and equality.
Zootopia is an animated masterpiece that combines humor, heart, and social commentary. It captures the imaginations of audiences of all ages, reminding us that anyone, regardless of their size or species, can make a difference and that the power of unity and acceptance can overcome any obstacle.
Prepare to be transported to the enchanting world of Zootopia, where predator and prey, big and small, come together to rewrite the rules and create a place where everyone can be anything they want to be.
Enjoy these FREE Printable #Zootopia Activity Sheets
The MEGA Activity Pack
printable zootopia coloring pages and activity sheets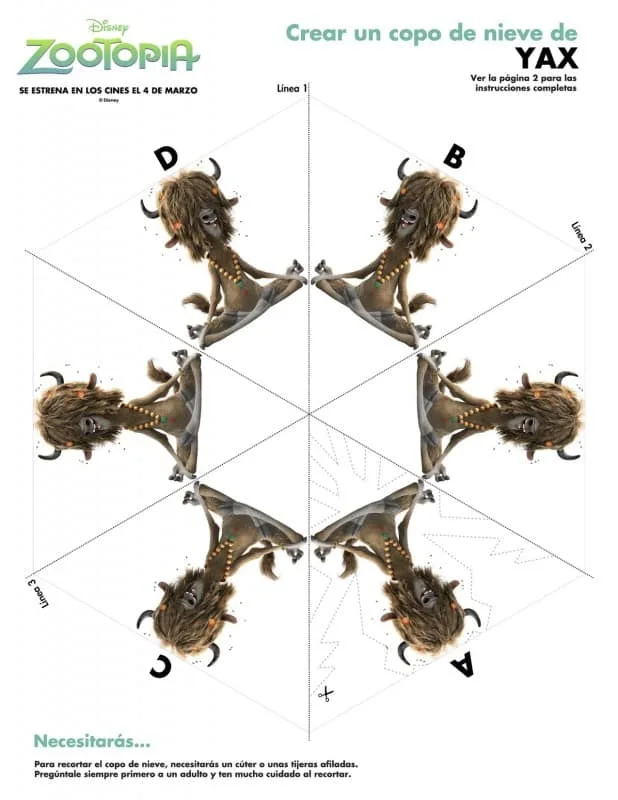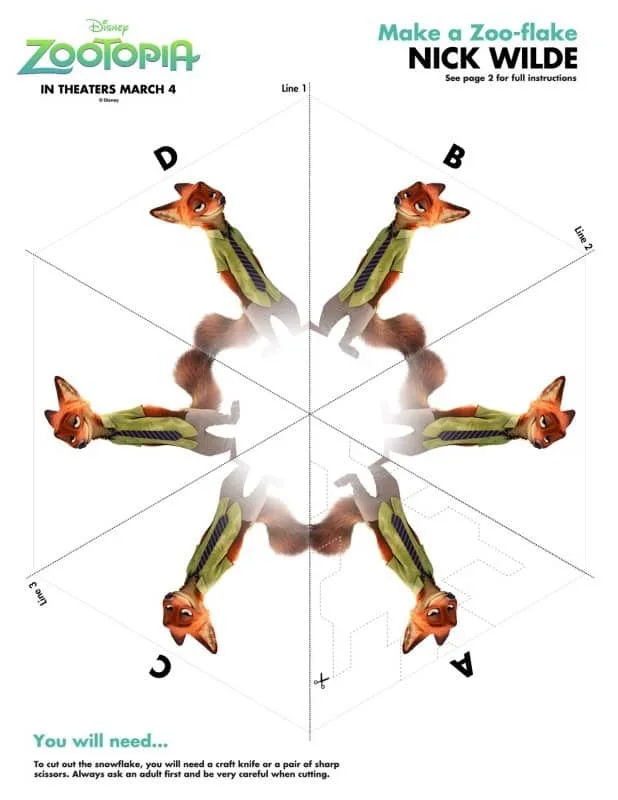 Zootopia Nick Wilde Snowflakes