Just ahead of Valentine's Day, here are some free printable Valentine's Day cards from Dreamworks Animation! Find all your favorite characters.
Who needs to buy Valentines when you can have cards as AWESOME as these!?
All your favorite characters from the latest Netflix episodes will have your kids celebrating.
Free Printable Valentine's Day Cards from Dreamworks Animation include:
Trollhunters
Home
Voltron
Dragons: Race to the Edge
Dinotrux
Everyone breathes a sigh, we're almost to the weekend!
Click on the picture to get started!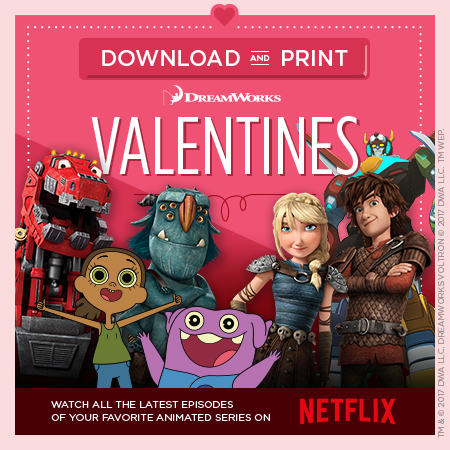 Want to print out your own Dream Works Valentine's Day Cards?
Simply download the ones below and print out the ones you need! Cut out and give them out in school or to your favorite friends!
DWA_ValentineCards_V4