Anyone a fan of HBO's Game of Thrones?
I love all the twists and turns of the storyline and the characters are so complex!
Just in time for Valentine's Day, HBO Global Licensing has released a series of special Valentine's Day cards featuring Game of Thrones.
You can melt your loved one's heart with the Night King, break some Night's Watch vows with Jon Snow and Ygritte, conquer the seven kingdoms with Daenerys or make someone the moon of your life with Khal Drogo and Daenerys!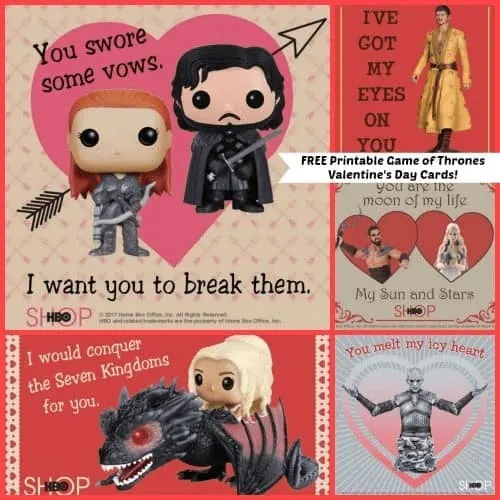 Enjoy your FREE Printable Game of Thrones Valentine's Day Cards:
Have a GOT fan on your list? Check out these great Game of Thrones Gift ideas for Valentine's Day. And if you want to give them a unique Valentine you know they'll love – just save the images below and print them out!
I recommend right-clicking on the image, which will open a new tab, and printing from there.
For easier printing, scroll down to the printable PDF file at the end.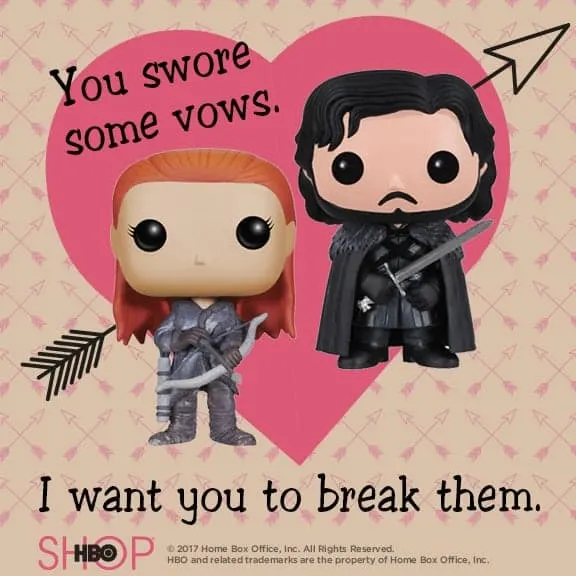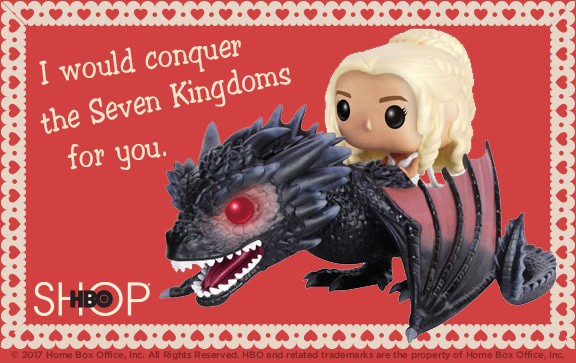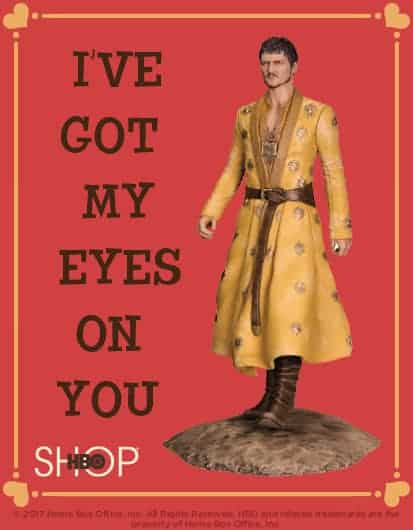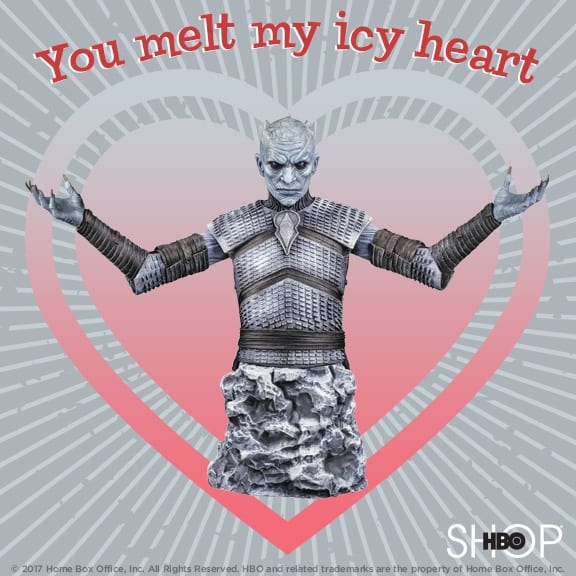 When the Ice King says it, you probably get their attention.
Unless their heart is made of Valyrian steel.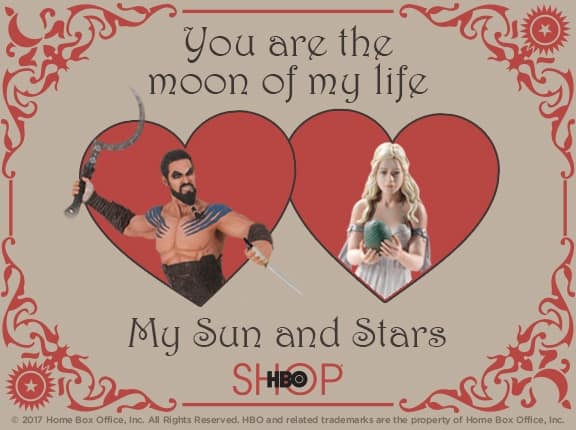 Ah, the brief, passionate marriage between Khal Drogo and his Daenerys Targaryen, his Khaleesi.
In Dothraki language, Yer Jalan atthirari anni – says Khal saying, "You are the moon of my life."
Shekh ma shieraki anni – returns Daenerys, which means, "My sun and stars".
Moon of My Life AND My Sun and Stars.
Daenerys refers to her husband, Khal Drogo, as "my sun and stars" which is to say that he emits his own light (or glory).
Khal Drogo refers to Dany as the "moon of my life." This is because the moon does not have its own light, it merely reflects the light of the sun. Dany shines brighter than the rest, but still less than he does, and only in direct influence from Khal Drogo.
If you want a unique gift for the Game of Thrones fan in your life this Valentine's Day, consider one of the great consumer products from the HBO Shop.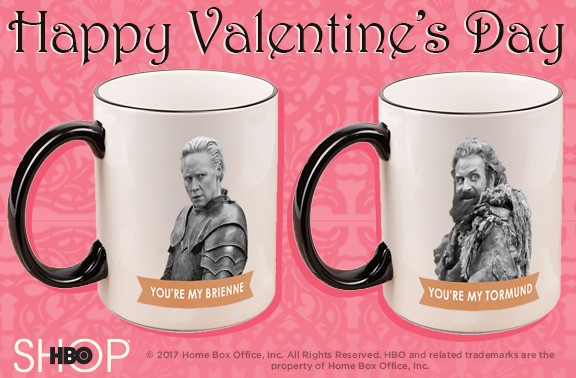 Tormund and Brienne were the runaway romance of season 6, even though it kind of seemed to be a one-sided attraction.
Actually, this card may be sending the wrong message…or for those stalkers who like to celebrate.
Based on the show, "You're my Brienne" means that I find you fascinating.
Does "You're my Tormund" then mean that I'm kind of creeped out by your constant leering?
May your union this Valentine's Day have a better ending than… pretty much any couple's on the show.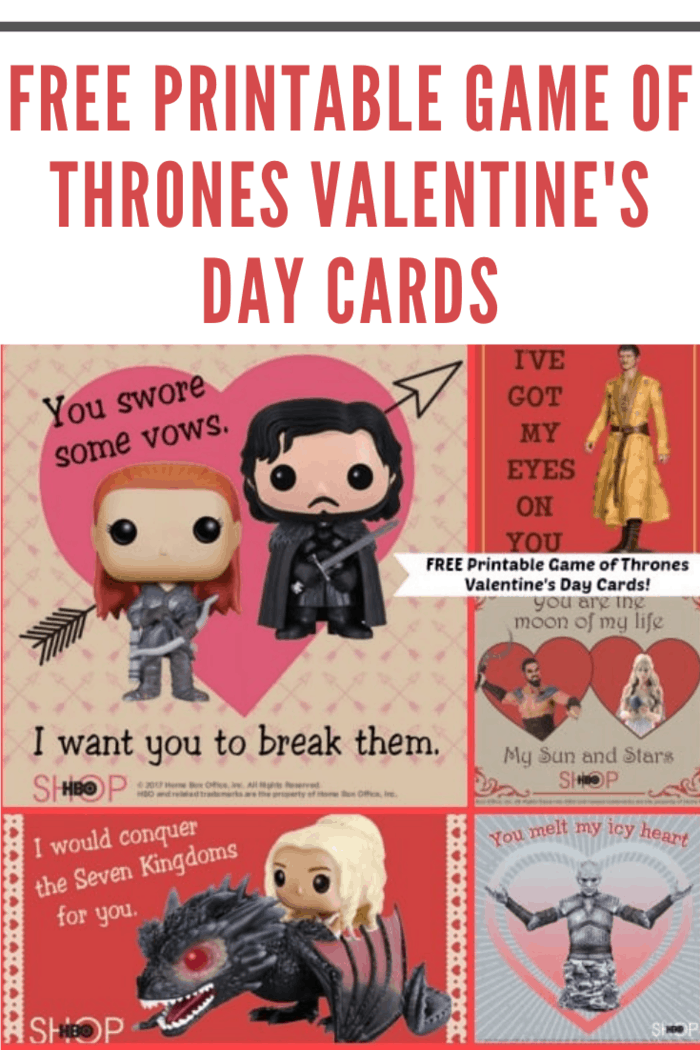 Want to print out your own Game of Thrones Valentine's Day Cards?
Simply download the ones below and print out the ones you need! Cut out and give them out in school or to your favorite friends!
free printable game of thrones valentines-converted

---
Resources: