Yesterday I shared that my husband is avoiding the drama of teaching our two youngest to ride a two wheeler. Who can blame him? I've tried, and after the first fall, they retreat with screams and yelps and begin investigating their bodies for the tiniest speck of blood!
Still, someone needs to teach them.
This morning I promised. We took out the two wheeler, and they cruised around on training wheels with no issue. They've been on training wheels since last summer. I took the training wheels off, and they tried. They fell. I negotiated for them to get back on and try again. It was a long, miserable morning.
It was pre-assembled except for the front tire, seat, and handlebars. It went together in about fifteen minutes. A piece of cake.
Then we headed out…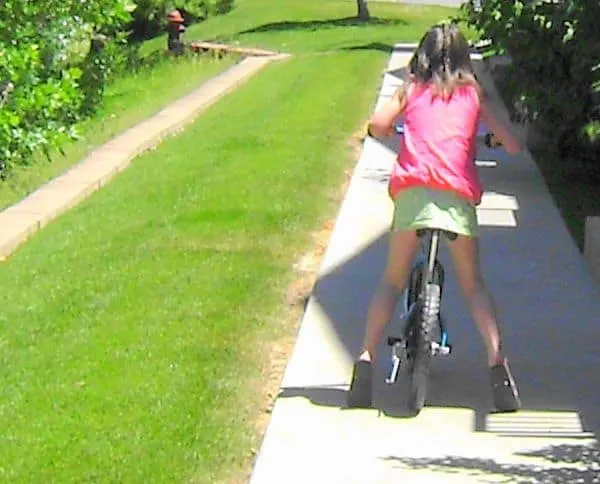 There was laughter; There was the encouragement for one another. It has been a blast!
The Go Glider was designed by a Dad. It works on something my children know how to do…WALK. There are NO pedals on the Glide Bike.The child starts by walking and pushing while seated, trusting his/her own abilities while quickly graduating to gliding on two wheels.
The Divine Miss m is making progress. This was within 15 minutes of riding the Go Glider. (Sorry I don't know how to edit video)
Watch for updates on our progress with the Go Glider.