"I have 12% of a plan," and I am so excited to share it with you.
Disney, Marvel Studios, Disney Channel & ABC have invited me to a hosted event in Los Angeles this month–April 18-21st. This trip will include the live-action film release of Marvel Studio's GUARDIANS OF THE GALAXY VOL. 2, the new Disneynature film BORN IN CHINA, the Disney Channel Original Movie DESCENDANTS 2, the hit ABC sitcom AMERICAN HOUSEWIFE and the new ABC sitcom DOWNWARD DOG!

#GotGVol2Event
Let's talk about I get to screen GUARDIANS OF THE GALAXY VOL. 2 (opening in theaters on 5/5) and attend the press junket where I will interview talent from the film!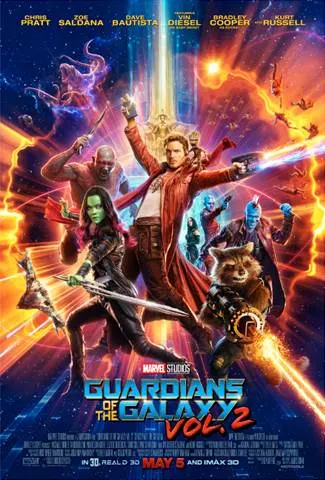 Set to the backdrop of Awesome Mixtape #2, 'Guardians of the Galaxy Vol. 2' continues the team's adventures as they unravel the mystery of Peter Quill's true parentage.
MacKenzie has let me know Chris Pratt is her Celebrity Crush–I admit, he is mine too. We absolutely loved Guardians of the Galaxy and are so looking forward to the sequel, GUARDIANS OF THE GALAXY VOL. 2
#BornInChina
We will also screen the new Disneynature film BORN IN CHINA (opening in theaters on 4/21).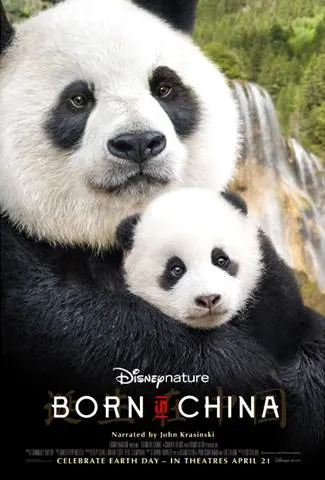 A remarkable look at the wildlife in China. See it opening week and you'll support the World Wildlife Fund.
Venturing into the wilds of China, "Born in China" captures intimate moments with a panda bear and her growing cub, a young golden monkey who feels displaced by his baby sister, and a mother snow leopard struggling to raise her two cubs.
Born in China is narrated by John Krasinski.
#ABCTVEv

ent
#DownwardDog
We will also get an exclusive sneak preview of the ABC Series Premiere for "Downward Dog" (special sneak peek airs on Wednesday, May 17th at 9:30/8:30c, followed by its time slot premiere on Tuesday, May 23rd at 8/7c)!
This new ABC comedy follows the day-to-day life of Nan (Emmy and Golden Globe-nominated
Allison Tolman
, "Fargo"), as told by her increasingly lonely and philosophical dog, Martin.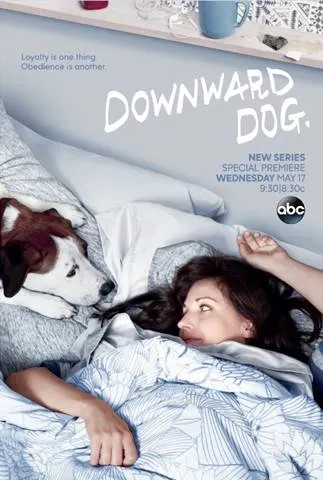 A Q&A will follow this special screening with Allison Tolman.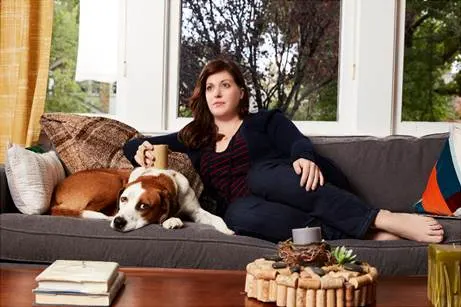 #AmericanHousewife
Probably my favorite sitcom on television right now is "American Housewife" (Tuesdays at 8:30/7:30c on ABC).
If you have seen it, then you know that perfectly imperfect wife and mom Katie Otto loves her "second breakfast" time with her pals after dropping off her kids at their various schools. While in L.A., we will enjoy a quintessential "Second Breakfast," Katie Otto-style, before meeting and interviewing the "American Housewife" herself:
Katy Mixon
!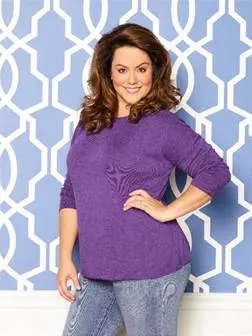 I loved her in Eastbound and Down and Mike and Molly, and now she has the lead role in one of the most relatable sitcoms!
#Descendants2Event

The fun doesn't stop there as Disney Channel will be giving us a peek at key scenes from "Descendants 2," the highly anticipated sequel to the global smash hit "Descendants."
Can I tell you, MacKenzie has watched the first movie so many times and read the books. I love that about a movie.
So you know she squealed when I told her that creative talent that was instrumental in bringing the movie to life will be on hand for a Q&A session.
In
"Descendants 2,"
the story deepens in the music-driven sequel to the global smash hit "Descendants," as the teenage sons and daughters of Disney's most infamous villains —
Mal
, Evie, Carlos, and Jay (also known as Villain Kids or V.K.s) — try to find their place in idyllic Auradon. When the pressure to be royally perfect becomes too much for Mal, she returns to her rotten roots on the Isle of the Lost, where her archenemy Uma, the daughter of Ursula, has taken her spot as self-proclaimed queen of the run-down town. Uma, still resentful over not being selected by Ben to go to Auradon Prep with the other Villain Kids, stirs her pirate gang, including Captain Hook's son Harry and Gaston's son Gil, to break the barrier between the Isle of the Lost and Auradon, and unleash all the villains imprisoned on the Isle, once and for all.
#RDMAEvent
Finally, we'll help celebrate the 2017 Radio Disney Music Awards, music's biggest event for families, with a special musical performance and Q&A about the show's fifth anniversary!
The 2017 Radio Disney Music Awards take place on Saturday, April 29th, at the Microsoft Theater in Los Angeles, with performances by some of the biggest artists along with tomorrow's rising stars in music. A special two-hour telecast, "Disney Channel Presents the 2017 Radio Disney Music Awards," will be presented Sunday, April 30th at 7/6c on Disney Channel.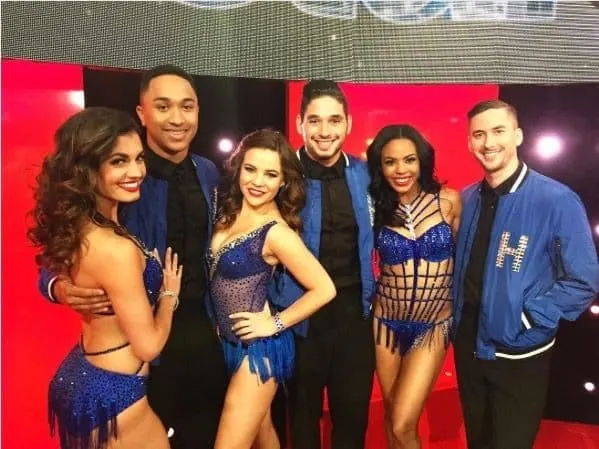 Finally, no more closing the blinds for this mom. While in Los Angeles, we'll be getting a dance lesson from DANCING WITH THE STARS Troupe Members Brittany Cherry, Britt Stewart, Hayley Erbert, and Brandon Strong.
The troupe is a group of immensely talented dancers who perform in special dance bits every episode and as backup dancers with the celebrities & pros. (They also sometimes sub in for an injured dance pro, as troupe member Alan Bersten is doing now for Maksim Chmerkovskiy – he's
dancing with actress Heather Morris while Maks is healing from an injury.)
BE SURE TO TUNE IN TO DWTS ON MONDAY NIGHT! (8/7c on ABC)
Follow me to Los Angeles and watch the 12% of a plan unfold into 100% awesomeness with the #GotGVol2Event.