This technique is used when using a sturdy filling, such as buttercream, fudge or cream cheese frosting. Be certain the frosting is whipped smooth.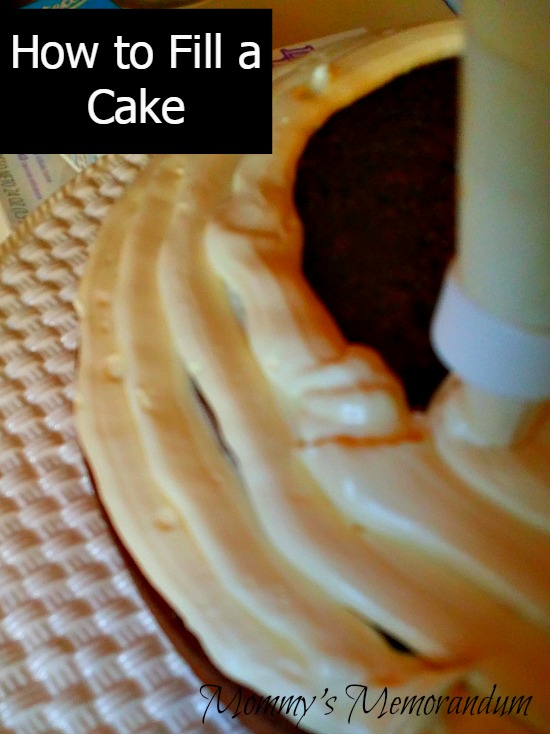 How to Fill a Cake
Fit a pastry bag with a coupler, then fill it with your desired filling.
Co not add a tip.
Staring 1/4 inch from the outside edge of the cake, squeeze the bag with firm pressure to make a tight spiral of filling into the center of the cake.
The goal is to make a 1/4 inch thick later of filling so do not overlap the spirals or make a domed center.
The pressure of the next layer will flatter the spiral to the correct height and put it to the edge.
Gently place the second cake layer on top of the filling, making sure the most level and even side is facing up.