Looking for a clever Halloween-themed treat? These Rat Bites from Family Fun Magazine are sure to be a hit! They are creepy and cleverly made from donuts. They are sure to get shrieks and squees!
These chocolate doughnut rats are as tasty as they are creepy. Whip up a bunch for a fun Halloween party snack.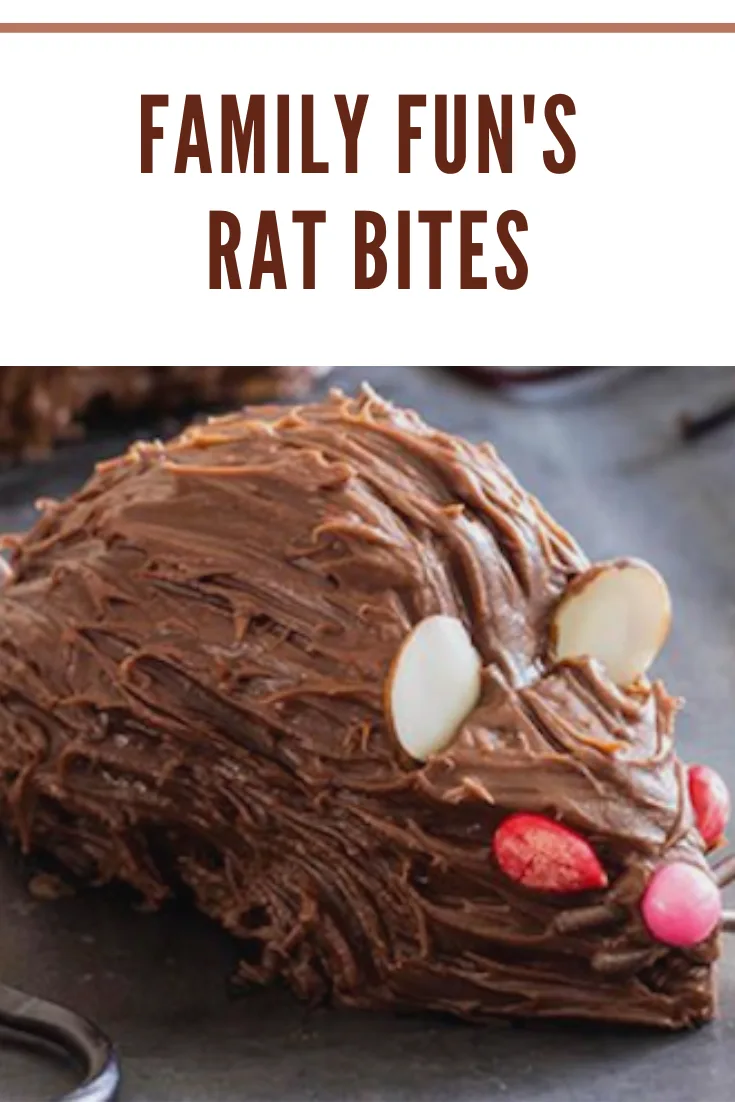 These treats, cleverly constructed from halved donuts, will provoke shivers of fright and squeals of delight.
For each rat, trim half a cake doughnut.
Freeze it for a few hours, then cover it with chocolate frosting, working on cut surfaces first (skip the bottom), then the uncut areas.
Drag a plastic fork through the frosting for a furry look.
Using a pair of tweezers, add a sugar pearl for a nose, then insert sprinkles as whiskers.
Attach chocolate-covered sunflower seeds for eyes and sliced almonds for ears.
With a skewer, poke a hole for the tail, then insert an 8-inch length of licorice lace.
Visit Family Fun for the video on how to make these Family Fun Rat Bite treats.