Aging is inevitable, but you can age gracefully and beautifully. One of the first places where aging is visible is your face, especially below your eyes. You tend to see more wrinkles just under your eyes as you age. Why?
According to dermatologists, the eye area has delicate skin, which is first impacted as we age. When you're young, the fat on your face gets deposited evenly, so the entire face looks even. But as you age, fat cells get distributed unevenly, and the overall regeneration of skin cells also goes down. As a result, the first affected area is the already vulnerable skin under your eyes. But you can possibly slow the aging process with a good-quality eye cream.
That's exactly what Eyevage guarantees.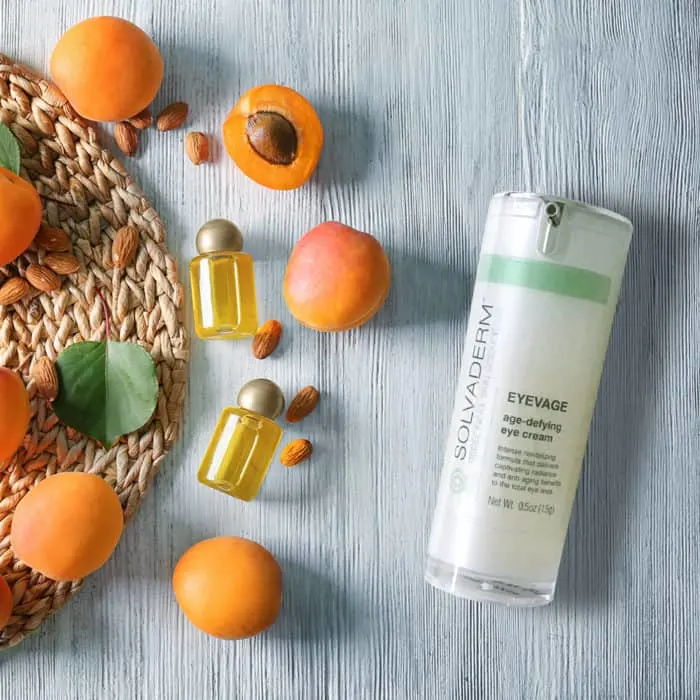 Eyevage Review: An Effective & Rejuvenating Treatment for Eye Wrinkles
What is Eyevage?
Eyevage is a multi-action age-defying skin cream that slows down the process of aging around your eyes. Essentially, what it does is deeply moisturize the area around the eyes and, at the same time, enhance the skin around it to reduce the appearance of fine lines and wrinkles.
This cream contains an advanced formula that penetrates quickly to improve the microcirculation of blood in the under-eye zone. And this will ensure that fat and other necessary nutrients are distributed to this area, so the skin cells start growing and developing again. As a result, wrinkles are significantly reduced and your face looks young and beautiful.
Which skin type is Eyevage good for?
When choosing a skincare product, you should pick one that is gentle and soothing on your skin and doesn't cause adverse effects in the form of acne, pimples, or other blemishes. Also, choosing the right product will help you avoid any pain or burning sensation on your skin.
Considering that your facial skin is already delicate, choosing the right product that will match your skin type is essential.
Solvaderm's Eyevage works well on all skin types, as it uses natural ingredients to soothe your skin and slow the effects of aging. It contains no perfume or parabens that can harm sensitive skin or have adverse effects on it, and this is what makes it ideal for even the most sensitive of skin.
The natural ingredients present in this product make it a good choice even when you have acne and redness.
Thus, it is ideal for normal, oily, dry, and any combination of skin types. It works well for sensitive skin as well. So, regardless of your skin type, it is safe and effective for you.
What problems does Eyevage solve?
Eyevage is one of the top-rated products available in the market today, and for a good reason too.
It has a fantastic array of benefits that aims to solve the problems of people of all ages. It is created by some of the leading dermatologists in the world and is designed to rejuvenate your eye area quickly and effectively. Its quick-absorbing formula improves the appearance and contours of the skin around your ears, thereby giving it a fresh and young look.
Since it works well on all skin types, it is obviously safe and is also effective, regardless of your age. As a bonus, it boosts the flow of blood through the capillaries around the eyes, which removes the dark circles around your eyes.
When you're exhausted or stressed for some time, dark circles tend to form under your eyes. This has nothing much to do with age and even young girls. Lack of sleep and stress are two of the most common reasons for these dark circles. When you apply Eyevage, these dark circles disappear over time. This shows that this cream is ideal for people of all ages as it gives a ton of benefits that resolves all kinds of skin problems around your eyes.
So, what does this cream contain?
Ingredients in Eyevage
Eyevage contains an advanced formula made of a wide range of different ingredients to make it the top-rated eye cream per Consumer Health Digest available today. Some of its ingredients are:
Arnica Montana extracts – This natural ingredient has restorative and anti-inflammatory properties. When applied to your skin, it can enhance skin cells' natural recovery and renewal process.
Soya bean protein and hydrolyzed rice bran protein are both responsible for improving the circulation of micronutrients in your skin.
Jojoba seed oil helps to hydrate dry skin and is a natural healer for your skin.
Phytonadione – This is a form of Vitamin K that boosts skin repair and functioning, and this is one of the main ingredients that help to repair the skin under your eyes.
How to use Eyevage?
Wash your face and then apply a pea-sized amount of Solvaderm's Eyevage in the skin below your eyes. Just dab it in the area and leave it on. Use it ideally once in the morning and once at night.
One important aspect to note is that this comes in an airless pump dispenser, so you have to pump out all the air when you open the container for the first time. To pump out, close the opening with a finger and pump about 10 to 15 times to push the air.
Must watch video on: "Solvaderm's EYEVAGE – Anti-Aging Eye Cream."
Manufacturer and pricing
A company called Solvaderm Skincare makes Eyevage. This company specializes in creating skincare products that are safe and effective for all skin types.
Eyevage is priced at $74.99.
Conclusion
To conclude, Eyevage is a skincare product that helps to remove all the fine lines and wrinkles under your eyes. A pea-sized application twice a day, it firms up the skin and enhances blood flow to this area. As a bonus, it even removes dark circles that show up when you're under a lot of stress.
In all, it's an excellent product for all skin types and would be a beneficial addition to any anti-aging skincare routine.