Visionary of the American Valentine, Esther Howland, (1828-1904).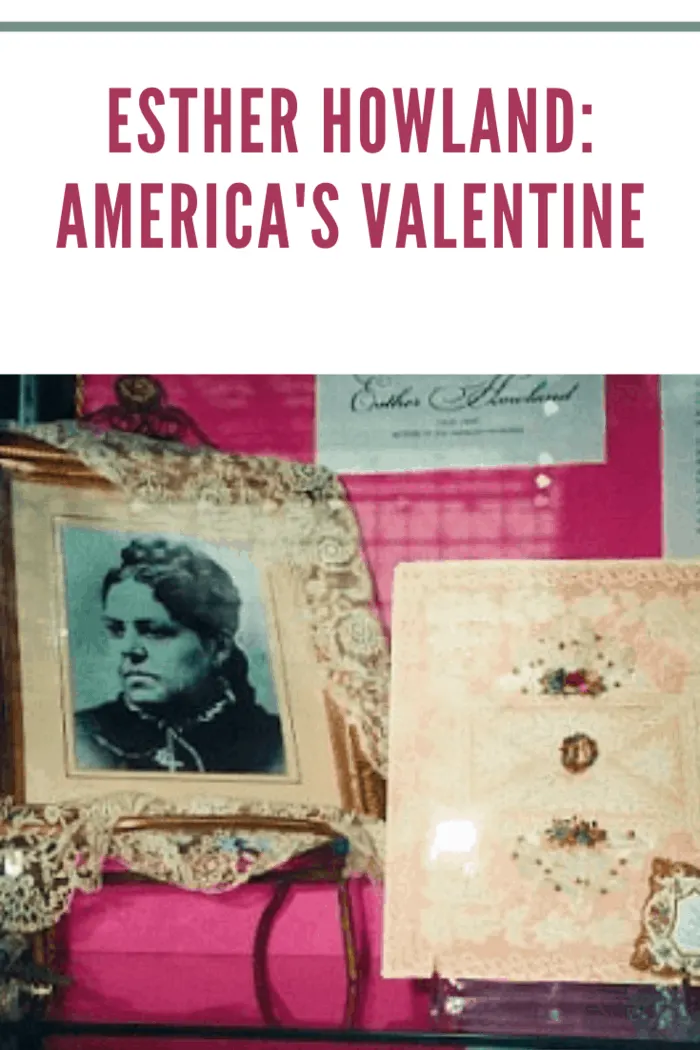 Esther Howland didn't invent the Valentine, but her talent, imagination, and ability to see the beauty of the gesture of a love note ignited an industry and dynasty.
Esther Howland was no stranger to business as her family operated the largest book and stationery store in Worcester, Massachusetts.
She attended The Mount Holyoke Female Seminary, graduating in 1847.
At The Mount Holyoke School, Howland experienced Valentine's Day festivities, which were soon banned due to being "too frivolous."
After graduating at 19, one of her father's business associates gave Howland an elaborate English Valentine.
She was so fascinated and inspired by the beauty of the Valentine that she asked her father to order lace paper and craft supplies from England and New York City.
Howland crafted a dozen samples when the supplies arrived, which were added to her brother's inventory for his upcoming business trip.
The hope was that the cards would fetch $200 in orders.
Astonishment struck when her brother returned with advance sales totaling $5,000.
Howland realized this was far more cards than she could make for herself, and she set out recruiting friends and creating one of the first assembly lines–even before Henry Ford!
Her business was born!
She took out an advertisement in the Worcester Spy on February 5, 1850, featuring her product and the wide range of prices.
The Howland Valentines was known coast to coast for their details and beauty, launching a $100,000 annual business.
Esther Howland was not the first to create Valentines in the United States.
However, she finished Valentines that conjured love and romance and popularized the lace Valentine set the standard for more than thirty years.
Her quality, craftsmanship, style, and taste made it impossible for other manufacturers to compete.
An original Esther Howland Valentine can be identified by either an early Howland Sticker with a red H or a printed red H on the back of the card. Later cards depict the embossed "NEV CO."
In 1866, Howland, semi-retired and due to a knee injury, would create and conduct her business from a wheelchair.
In 1881, Howland retired fully to care for her father, selling her business, The New England Valentine Company, to associate George C. Whitney.
While Esther Howland was never married, she created an empire of love and beauty in her Valentines.
Shortly after she died in 1904, a newspaper article dubbed her "The Mother of the American Valentine," and her legacy continues today.