So, let's dish about the "Emily in Paris: The Official Cookbook" and give you a taste of the show too.
"Emily in Paris: The Official Cookbook"
Oh là là! If you're a fan of the show, you're gonna adore this cookbook. It's like having a little piece of Paris right in your kitchen. You know, like when I brought a bit of American sparkle to the City of Light? Well, now you can bring some French flavor to your table.
Now, this cookbook is like a love letter to all the yummy French food you've seen me drooling over on the show. It's got over 60 recipes, from classic French dishes to modern marvels. You can whip up things like croissant French toast for breakfast, coq au vin for a fancy dinner, and even try your hand at making macarons for dessert.
And don't worry if you're not a pro chef. There are expert tips to help you along the way. Plus, it's got metric conversions for those who prefer grams over cups, because, you know, Parisians do things a little differently.
Emily in Paris: A Culinary Adventure
If you're a fan of both Parisian flair and the delectable world of French cuisine, then "Emily in Paris: The Official Cookbook" is an absolute must-have for your collection. This cookbook brings the charm of the hit series to your kitchen, inviting you to embark on a culinary adventure filled with decadent dishes and tantalizing treats.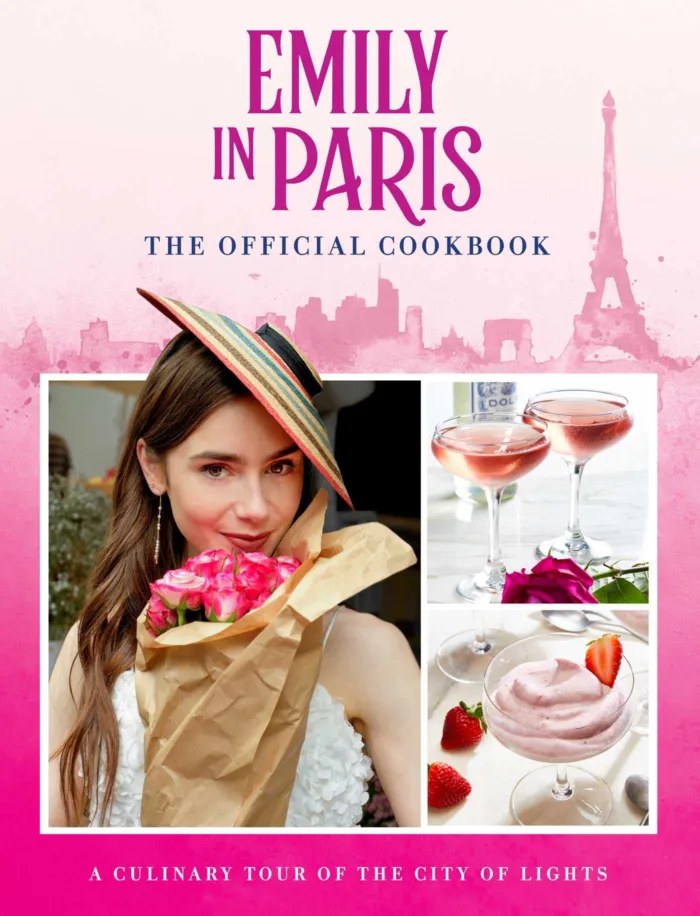 A Dash of History
Before we dive into the recipes, let's take a moment to appreciate the historical context. Paris has always been a culinary mecca, known for its rich culinary heritage. The cookbook beautifully encapsulates the essence of Parisian food culture, paying homage to its time-honored traditions while adding a modern twist.
Discover One of People Magazine's Top 50 Food Picks of 2022!
Bonjour, foodies! Step into the culinary world of the beloved Netflix sensation with the exclusive "Emily in Paris Cookbook." Featuring a delectable array of over 75 recipes inspired by the show, this cookbook is an absolute must-have for die-hard fans and aspiring home chefs alike.
Savor the Flavors of Emily's Paris
Embark on a gastronomic journey through Emily's charming Parisian neighborhood with a tantalizing selection of over 75 recipes inspired by the Netflix series and the enchanting heart of France, l'Hexagone itself. Indulge in show-inspired favorites like Gabriel's Omelette and Pierre's Cracked Crème Brûlées, delve into classic French delicacies such as Ratatouille and Pain au Chocolat, and even savor American expat classics like Quiche au Ciment (known as Chicago Deep-Dish Pizza) and bacon-topped Cheeseburgers. Featuring sumptuous stills from the show, cherished fan-favorite quotes, and a captivating narrative that dives into the characters, this cookbook is a culinary celebration for fans of "Emily in Paris," Francophiles, and home cooks, bringing the timeless elegance of French cuisine right to your kitchen.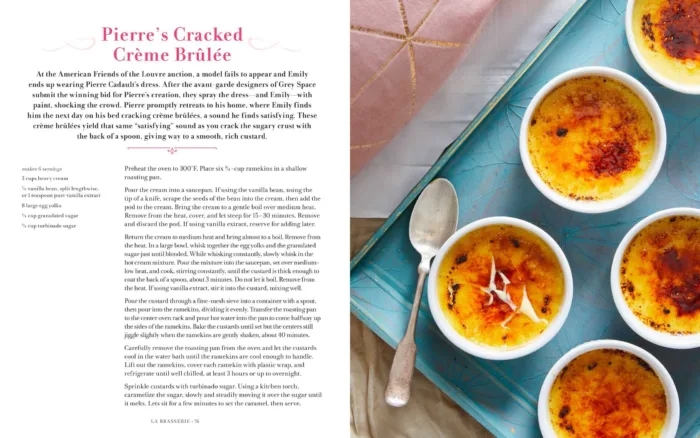 Over 75 Delectable Recipes Inspired by Emily in Paris
Indulge in a diverse range of dishes that span from cozy French staples to elegant hors d'oeuvres, mouthwatering pastries, tempting cocktails, and beyond. "Emily in Paris: The Official Cookbook" pays homage to both classic and contemporary French cuisine, inviting you to recreate the magic in your own home.
Recipes for Every Occasion
Whether you're impressing the cute neighbor with your coq au vin, sharing a gossip-free moment with coworkers over a pitcher of vin de citron, or simply indulging in a solo culinary adventure, this cookbook provides easy-to-follow recipes suitable for any occasion.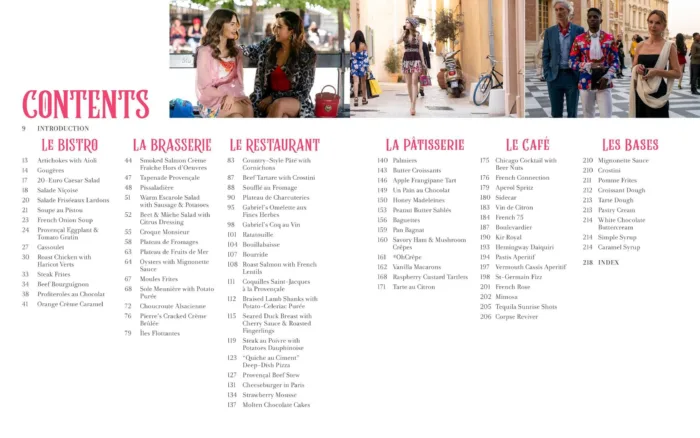 The Premiere Official Emily in Paris Cookbook
As the first and only cookbook with officially sanctioned recipes from the set of "Emily in Paris," it's the ultimate gift for that special "Emily in Paris" enthusiast in your life.
Visually Inspiring
Complete with stunning, full-color food photography that will ignite your culinary passion and ensure your dishes are as Instagram-worthy as Emily's adventures in the City of Light.
Recipes Galore
The cookbook is a treasure trove of recipes that range from classic French staples to contemporary creations. With over 60 recipes, you'll find something to suit every occasion, from romantic dinners to brunch gatherings.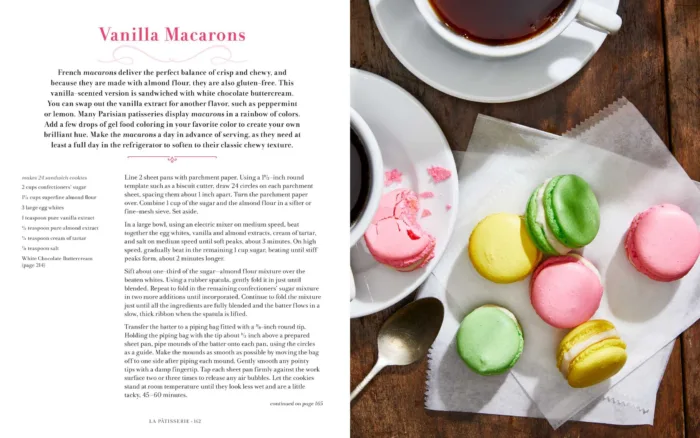 Must-Try Recipes
Croissant French Toast – A decadent twist on a breakfast classic that will transport you to a cozy Parisian café.
Coq au Vin – A hearty dish with tender chicken and a rich wine-infused sauce, perfect for a fancy dinner.
Macarons – Learn the art of making these delicate, colorful confections that are sure to impress.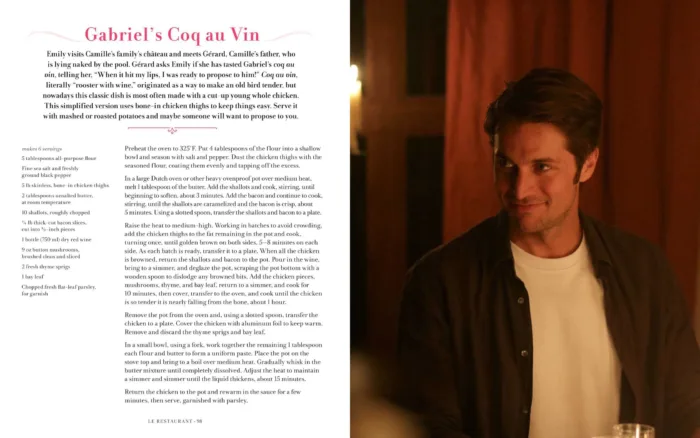 Expert Tips
You'll find expert tips and techniques throughout the cookbook that demystify French cooking. From mastering the art of buttery pastry to creating the perfect béchamel sauce, these insights will elevate your culinary skills.
FAQs and More
Wondering if these recipes are beginner-friendly? Yep, there are easy ones in there. Can you find the ingredients? Most are in your local store, but a few might need a special trip. And don't forget about leftovers! The cookbook has tips on how to store them so they taste just as fabulous the next day.
So, whether you're a seasoned chef or just starting out, "Emily in Paris: The Official Cookbook" is your ticket to adding a touch of Parisian magic to your meals. Bon appétit, darling!
Can I make these recipes as a beginner cook? – Absolutely! While some dishes might require a bit more skill, there are plenty of beginner-friendly recipes to start with.
Are the ingredients easy to find? – Most of the ingredients are readily available in regular grocery stores, but you might need to visit a specialty store for a few items.
Can I make these recipes if I'm on a budget? – While some recipes use premium ingredients, there are budget-friendly options included too.
In conclusion, "Emily in Paris: The Official Cookbook" is more than just a collection of recipes; it's a culinary journey through the heart of Paris. Whether you're a seasoned chef or a kitchen novice, this cookbook will inspire you to channel your inner Emily and create delicious, Instagram-worthy dishes that will transport you straight to the City of Light. Bon appétit!