What Is EasyFlex?
EasyFlex is a natural supplement that aims to promote optimal joint health. It is aimed toward arthritis suffers or anyone who is experiencing joint pain and inflammation.
It is made up of a proprietary mix of three primary active ingredients known to be beneficial to joint health.
The manufacturer puts the three substances through a process that greatly optimizes the efficacy of the ingredients.
EasyFlex is a well-known and popular joint supplement.
It's one of the top natural products for this purpose.
The manufacturer claims that this supplement will lower the pain of arthritis and increase the individual's mobility.
The main ingredients in this product are Collagen, Curcumin, and Boswellia Serrata.
Numerous research studies have examined the efficacy of these ingredients in treating joint symptoms and have had positive results.
The manufacturer of EasyFlex claims that it will reduce the swelling and inflammation in your joints.
This product is acceptable for many allergy sufferers because it's free of sugar, gluten, soy, dairy, GMO, and preservatives.
However, it's not suitable for vegetarians and vegans because it has ingredients from chicken sternum.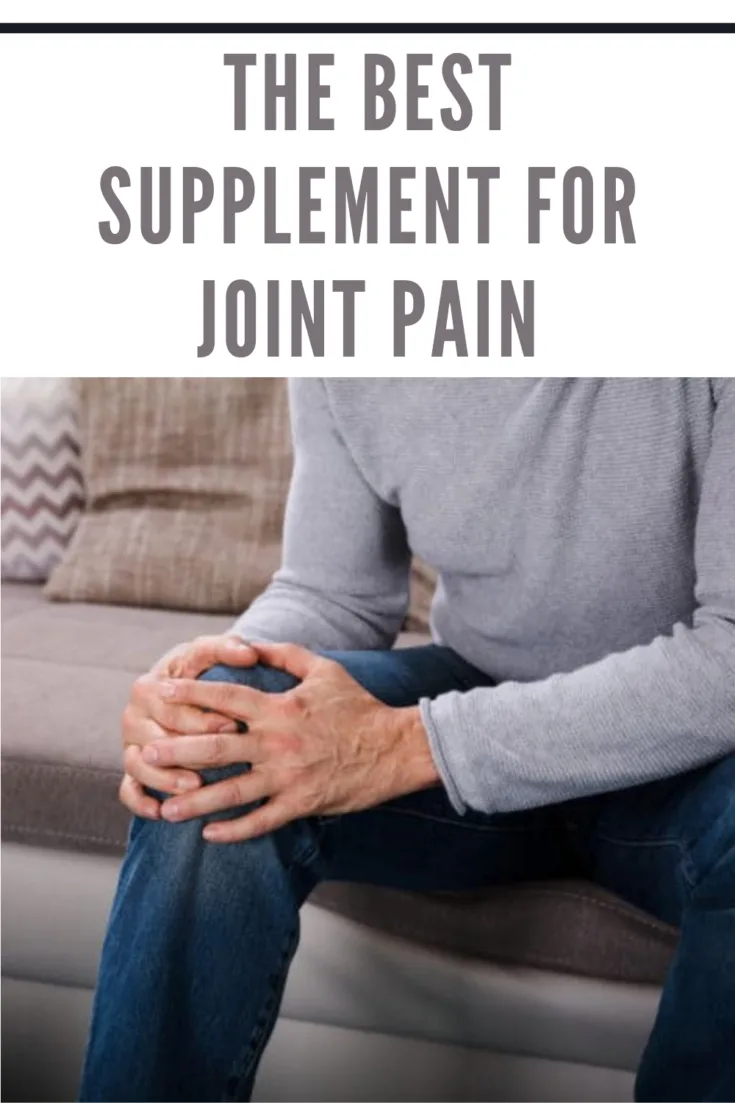 How Does EasyFlex Work?
EasyFlex is a joint pain supplement composed of three primary active ingredients, enhanced significantly.
The components used are Curcumin, Collagen, and Boswellia Serrata.
The manufacturer manipulates these ingredients through a process that optimizes their effect significantly.
The optimized ingredients are named Longvida® Optimized Curcumin, WokVel® Boswellia Serrata, and UC-II® brand collagen with undenatured type II collagen.
This supplement is packed with antioxidants, which help the damaged joint tissue to heal much faster than it would normally.
Easyflex also has ingredients that send acid to the areas of damage or injury.
Along with a few enzymes, it creates improved joint function and mobility.
In addition, the product provides the joints with additional collagen, which strengthens them. In turn, this leads to improved mobility.
Click here to see what Consumer Health Digest says about the Best Joint pain Supplements.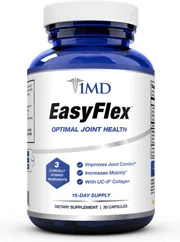 What Is the Composition of EasyFlex?
EasyFlex is composed of three key active ingredients.
The primary goal of the ingredients is to help users to have better joint health and mobility and to reduce some of the symptoms of arthritis-like pain and inflammation.
These ingredients are:
UC-II® brand collagen with undenatured type II collagen:
Collagen already exists in your body, although it diminishes naturally as we age.
The purpose of this ingredient in the product is to strengthen the joint and optimize its health.
Longvida® Optimized Curcumin:
This ingredient is found in turmeric. It has anti-inflammatory and antioxidant properties, so it helps speed up the healing process and reduce swelling.
WokVel® Boswellia Serrata:
It has powerful anti-inflammatory benefits, which can reduce joint swelling rapidly.
This substance has been used in healing rituals and ceremonies worldwide, in many cultures, for centuries.
Its special healing properties have long been known.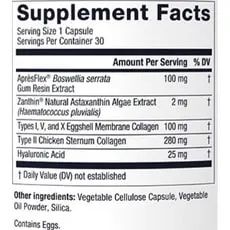 Where Can You Buy EasyFlex?
The most obvious place to purchase EasyFlex is on the official product website.
They offer some discounts if you buy more than three bottles at once.
The product is also for sale on other retail websites, so it's worth looking around and comparing.
The price will vary slightly from website to website, although probably not by a lot.
The product is also for sale in several retail outlets.
You might consider this option if you don't feel like waiting for the parcel to arrive.
It's important to remember that you will be subject to the guarantee offered by the store or website you choose.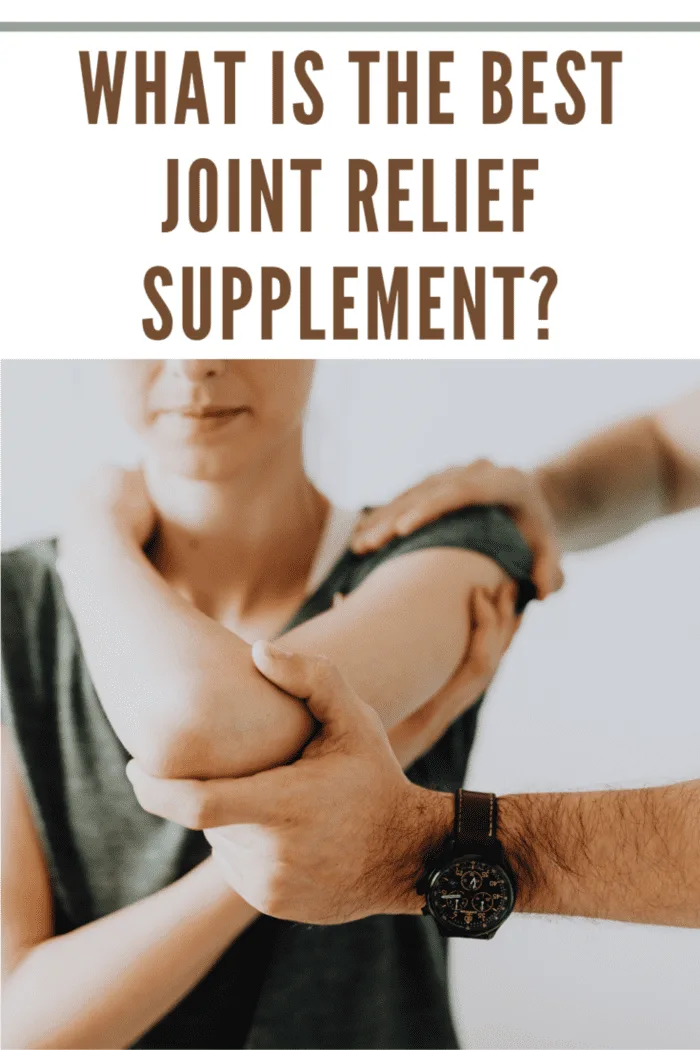 Pricing and Money Back Guarantee
EasyFlex is one of the most effective ways to prevent joint pain.
This supplement is composed of natural ingredients which alleviate the discomfort and swelling associated with arthritis.
If you decide to buy it on the official Easy Flex website, the prices are as follows:
For an individual bottle, the price is $69.95.
Three bottles at once, the price is $66.65 each. You save $9.00.
If you buy 5 bottles of the product, the cost is $65.83 each, for a savings of $24.70.
Customers who buy 3 or 5 bottles get their shipping and handling paid for.
The manufacturer is offering a 90-day money-back guarantee on this product.
If you're dissatisfied with EasyFlex, you must ship all bottles back to the company, whether they are full, half-full, or empty.
However, you must request a refund from the company by calling them or writing a note on the returned product.
Why Should You Choose EasyFlex?
EasyFlex is a good choice for someone suffering from the unpleasant symptoms accompanying arthritis joint pain mentioned in this article by Consumer Health Digest.
This supplement is made of natural ingredients proven effective in healing joint pain, swelling, and other associated symptoms.
These already effective ingredients are optimized extensively, so they are many times more effective than they originally were.
EasyFlex also has benefits in another way.
It is packed with healthy antioxidants, which greatly benefit your immune system in general.
They also help to speed up healing anywhere in your body.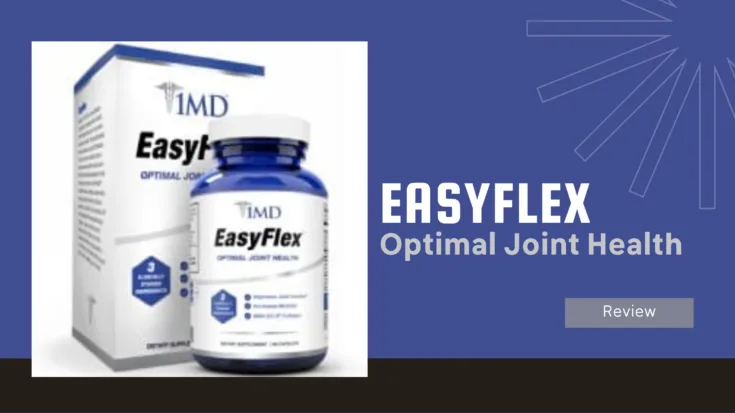 Pros & Cons of EasyFlex
Pros
EasyFlex could lower your level of joint pain.
This supplement contains antioxidants that help you heal faster.
The ingredients in this supplement are put through an optimization process so they're much more effective than usual.
The product could eliminate or lessen the swelling in your joints.
EasyFlex optimizes your overall level of joint health.
Cons
Vegans and vegetarians can't consume it because of chicken derivatives.
EasyFlex has a very high monthly price point.
The manufacturer omitted to add other excellent joint health ingredients.
Some individuals are intolerant to added collagen.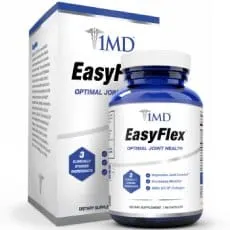 EasyFlex Review – Conclusion
EasyFlex is a product that was developed with arthritis sufferers in mind.
The supplement aims to reduce the uncomfortable symptoms associated with arthritis, like joint pain and swelling.
The ingredients are natural substances that are effective in reducing these symptoms in some research studies.
Despite the solid ingredients, other ingredients known to be very effective in treating these symptoms were not included, like Glucosamine.
There are also several filler ingredients in this product.
However, what the company does with the ingredients is greatly enhancing its effect using a special proprietary process, which is very positive.
Most EasyFlex reviews on the Consumer Health Digest have been quite good.
Quite a few customers reported that the supplements reduced their symptoms, although some experienced few benefits.
On the whole, this supplement could be worth a try.
Remember to carefully study all of the ingredients before you buy the product to know what you're putting into your body.
Finally, consult with your doctor before taking these supplements, especially if taking a prescription medication.
EasyFlex
Say goodbye to joint pain and stiffness with Easy Flex Joint Pain Relief! This all-natural supplement is formulated to help reduce inflammation, promote healthy joint function, and alleviate discomfort caused by arthritis, osteoarthritis, and other joint-related conditions.
Made with a powerful blend of natural ingredients, including glucosamine, chondroitin, turmeric, and MSM, Easy Flex is a safe and effective way to support joint health and improve overall quality of life. Plus, our easy-to-swallow capsules are convenient and easy to use, making it simple to incorporate into your daily routine.
Don't let joint pain hold you back any longer. Try Easy Flex Joint Pain Relief today and experience the relief you deserve!
References