Give the oven a break, but get in your cookie crave with a batch of these easy chocolate peanut butter no–bake cookies.
They're easy and addictive!
Although this cookie recipe doesn't call for the oven, it does require that you use the stove for part of the preparation.
Regardless, these easy no-bake peanut butter cookies are still incredibly simple and can be made in no time without heating up the kitchen, making these a favorite summer cookie!
If I had to choose a favorite cookie from my childhood school lunches, it would hands-down be these Classic No-Bake Cookies.
They're such a nostalgic dessert the school cafeteria ladies made when I was growing up.
These cookies are also ridiculously simple to make…like when the kids show up with friends after school.
You only need seven ingredients and about 20 minutes to prepare them!
To make these peanut butter no-bake cookies, start out with some butter, granulated sugar, and milk.
From there, you melt the mixture down then bring it to a rolling boil and allow it to boil for one minute.
Okay, so there's a stovetop, but after that one minute, there's no heat…no baking…just delicious easy peanut butter and chocolate cookies.
Sounds like a win to me.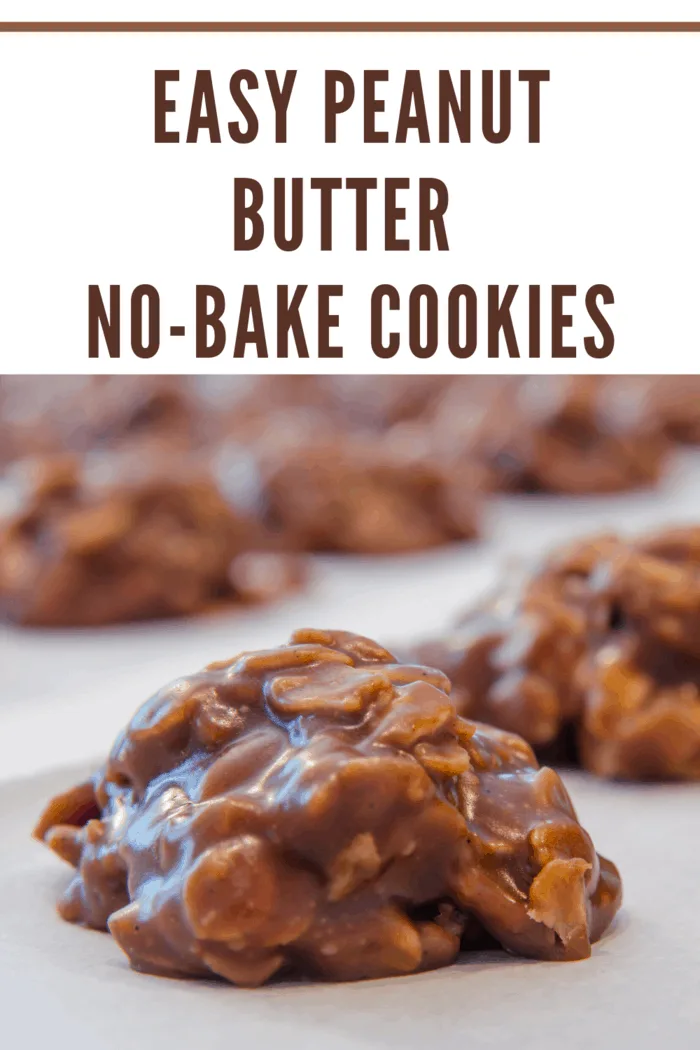 Easy NO-Bake Peanut Butter Cookies
Ingredients:
2 cups sugar
1/2 cup milk
8 tablespoons unsalted butter
1/4 cup unsweetened cocoa powder
3 cups old-fashioned rolled oats
1 cup smooth peanut butter
1 tablespoon pure vanilla extract
Large pinch salt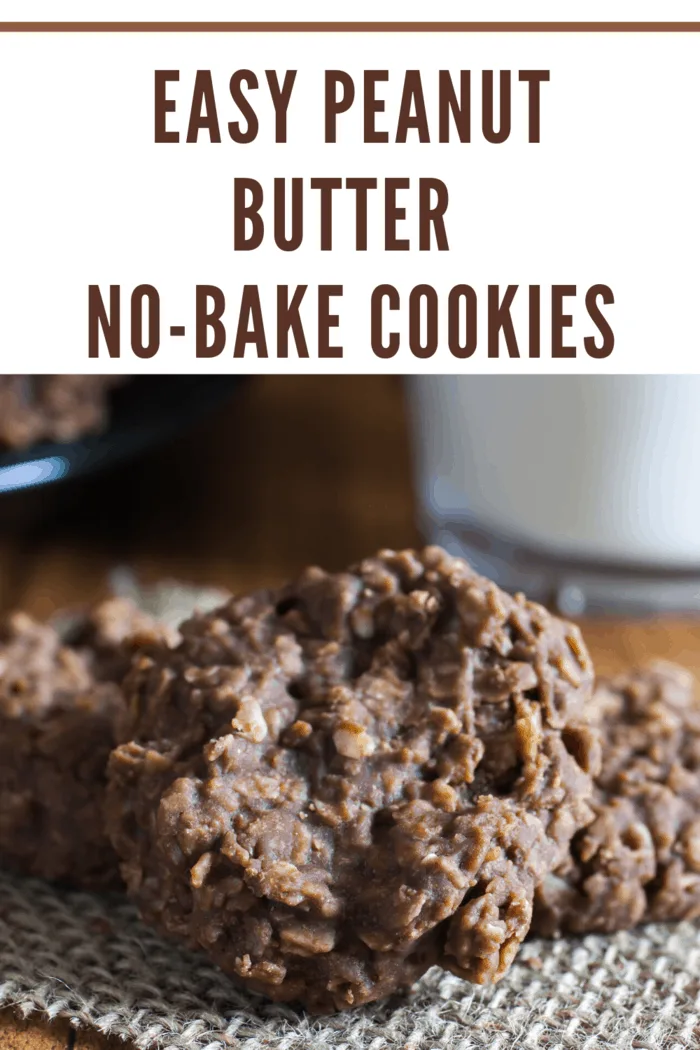 Directions
Make the Cookie Dough:
Line a baking sheet with wax paper or parchment.
In a medium saucepan over medium heat, bring the sugar, milk, butter, and cocoa to a boil, stirring occasionally, then let boil for 1 minute.
Remove mixture from the heat.
Stir in the oats, peanut butter, vanilla, and salt, stirring to combine.
Make the Cookies;
Drop teaspoonfuls of the mixture onto the prepared baking sheet and let sit at room temperature until cooled and hardened, about 30 minutes.
Refrigerate in an airtight container for up to 3 days.
You can also store it in an airtight container at room temperature with no problem.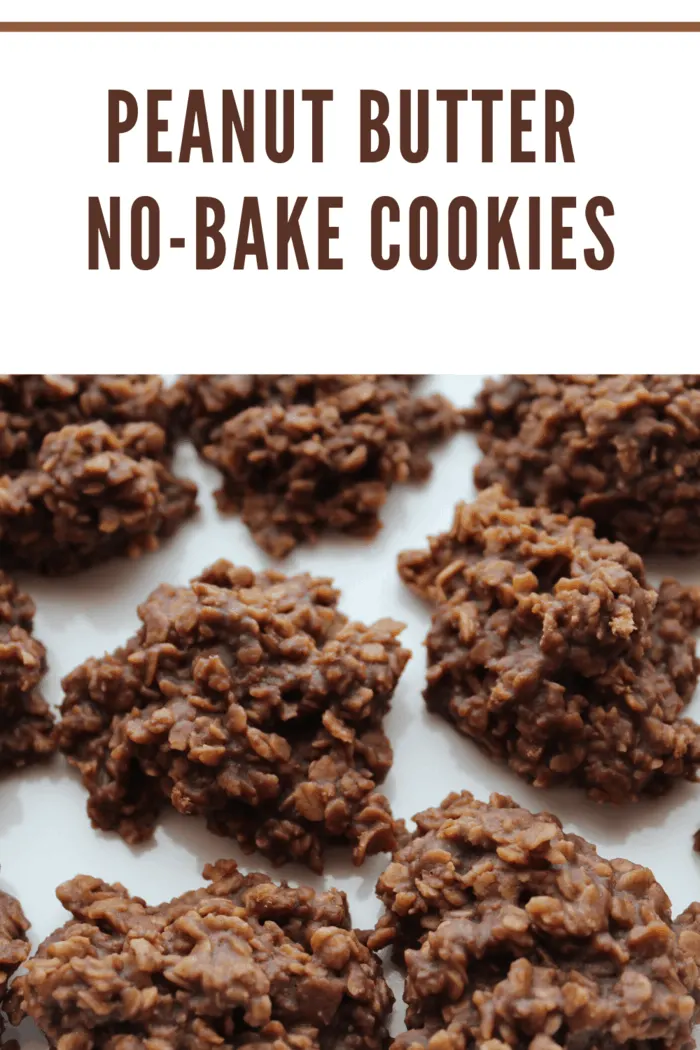 For Best Cookies:
Start the 1-minute time for the boil once the mixture reaches a FULL boil.
This will give your cookies the "perfect consistency".
If you don't cook the mixture long enough, they will not set.
If you overcook the mixture, your cookies will be a mess of crumbs.
For the best results, I recommend a candy thermometer.
The mixture is done when the candy thermometer reaches 235-240 Fahrenheit.
Try an "ice water test" for softball–when you drop a small amount of mixture into the ice water, it forms a small squish ball as it cools.
Let the mixture cool for 4-5 minutes before placing them on the cooking sheet. This makes scooping and shaping a cinch!
Creamy peanut butter makes for the best consistency; however, sometimes I've only had crunch peanut butter on hand; if this is your situation, add an extra ¼-½ cup of the crunch peanut butter to keep the cookies moist and able to set.