For decades, the American dream has included the perfect dream family home.
While the styles and ideas of what this would look like have fluidly transformed over the years, ownership of the ideal family home remains high on the list for most Americans and their families.
The only change is that with the American housing market failing to build enough homes, more families are turning to the alternative option – building their dream home from scratch.
With the median price of a newly constructed single-family home lying at $326,000, the $290,000 average price tag attached to building your own dream family home can be very attractive.
Another pro is the luxury to design a home specifically tailored to your family's needs and vision.
Whether it is transforming an old home into one with new world charm or creating a home that will grow with your family, there are a few key suggestions you need to take on board.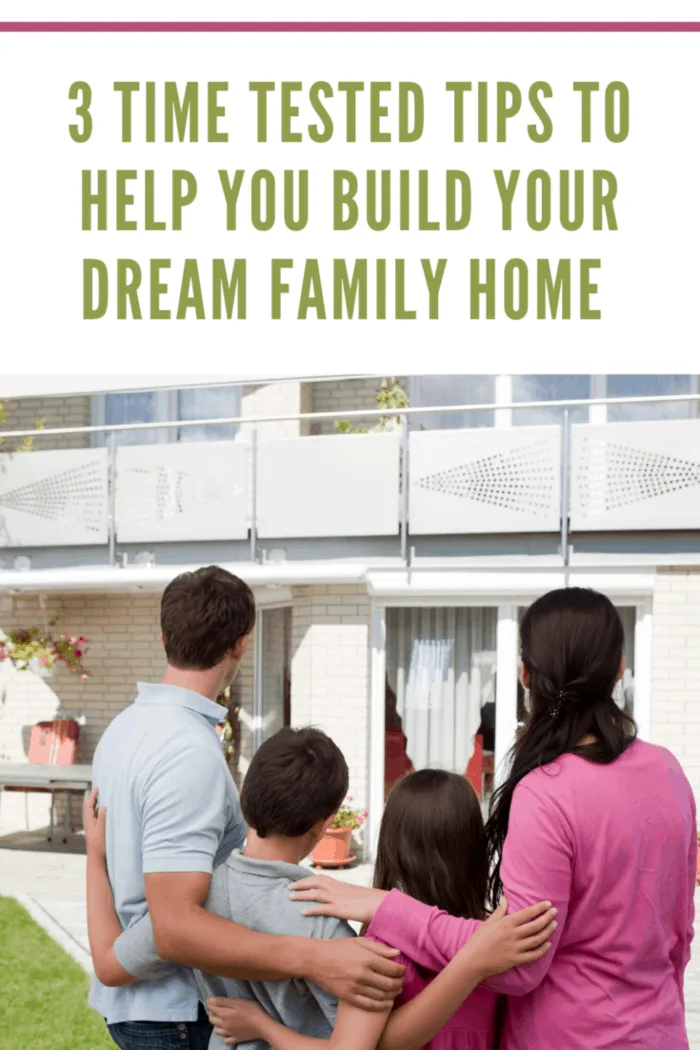 Set Your Dream Home's Budget – With Some Wiggle Room
The average cost of building a new home according to RocketHomes.com is $290,00, but in reality, this figure can range between $150,000 and $450,000.
Before making plans for your new build – and what family visions can be fulfilled – it helps if you have a financial guide as to what you can afford.
When budgeting for building a home, the key thing is to start early.
Getting a head start gives you time to work on additional financing options if you need to or minimize the impact on your debt to income ratio.
Building a home can run quite expensive quite quickly, so the earlier you can begin to budget for it, the better prepared you will be.
It also helps to research the locations you wish to build your home in and the recent market rates for any lot sales in that area.
This, along with your desired home floor plan and additional cost estimations of your home design wish list from a building contractor, can give you a pretty good baseline of the cost you are looking at.
Building contractors are also a great source of information for state residential building trends and varying costs.
For instance, many Texas home builders, like Paradisa Homes,will tell you that Houston has held the highest concentration of residential housing in the state, while Dallas led the way in a decline due to rising mortgage rates and unaffordability.
This would indicate a lot of unsold lots but a higher budget to afford a build in the area.
It is also recommended that you add at least 15 percent to that cost to account for the time lag, inflation, and general market influences on building variables such as raw materials, labor, or simply a change in design.
You may also need to include additional costs for the lot you choose, such as tree placement, topography, and layout variations.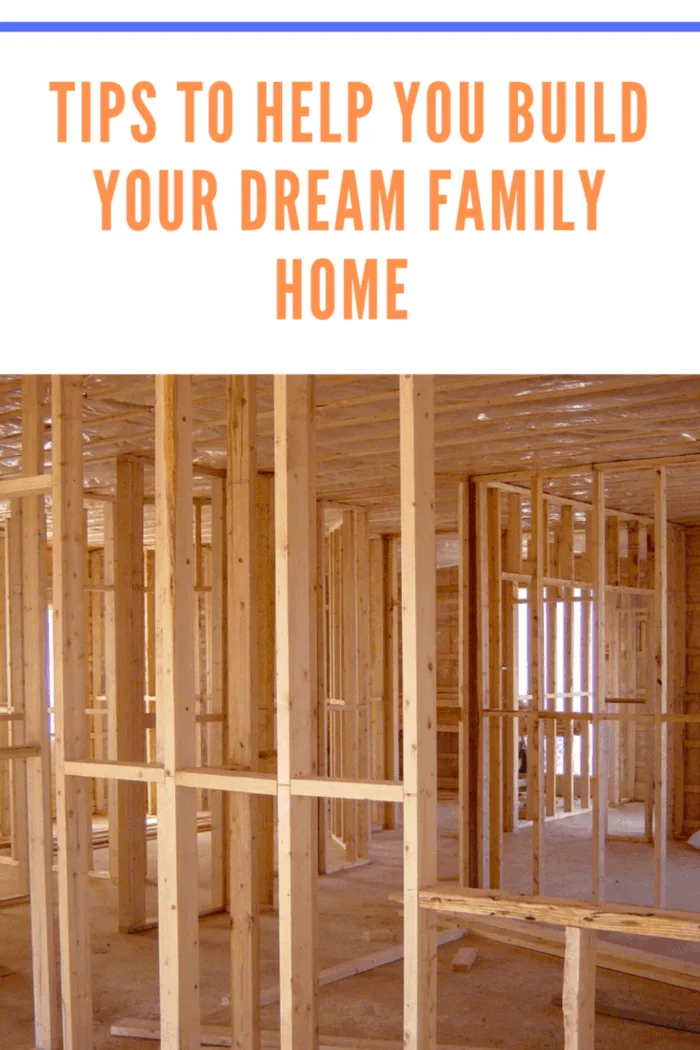 Think Long Term And Adaptability In Your Design Plans
As of 2019, homeowners spent 13.3 years in their homes before moving on.
However, many families opt to build their dream family home with the intent of making it their 'forever' home and therefore do so with long-term plans in mind.
This includes factoring in possible family expansions like the addition of children, grandchildren or elderly parents.
Similarly, you should also plan for the contraction stage – i.e. when the children have gone off to college or purchased their own homes.
According to an AARP report, three out of four adults aged 50 and over say that they want to stay in their homes as they grow older.
Designing a home with these changes in mind means you end up designing a home that is truly suitable for all stages of your family life.
For some, this may take the form of leaving space for an extension in later years.
For others, it can include flexible spaces that can be repurposed later.
Leave room for change when designing the rooms of your dream family home.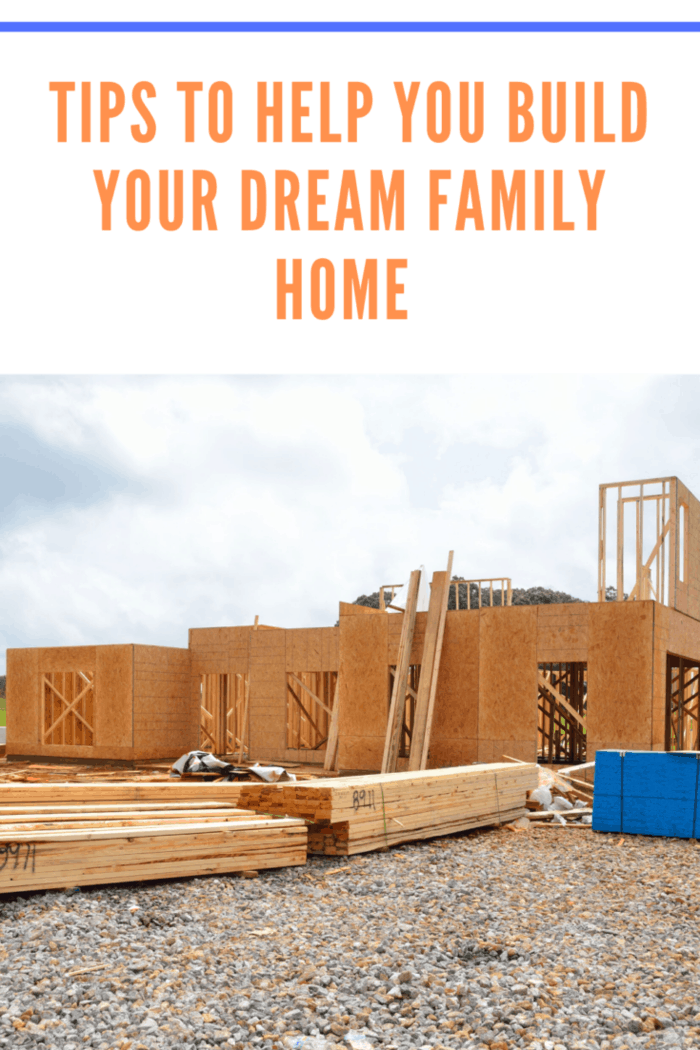 Multipurpose Spaces Are A Must
As mentioned above, the inclusion of repurposable spaces is a great find in any dream family home.
In your children's earlier years, a room may serve as the perfect nursery or playroom, while later on, it can be converted into a quiet den or study for homework or remote working.
The good news is that the creation of a multi-functional space mostly comes down to your home design choices rather than the construction aspect says the experts at WesternConstructors.com. aspect.
For instance, fold down wall beds or pull out couches to turn a home office into a spare bedroom.
Alternatively, make use of those odd spaces and corners in the design of your home by including unique custom-built storage spaces.
With a family home, you will find you can never have enough storage space!
Above all, enjoy this process of turning your family's vision into reality.
Building your family's dream home is just the next wondrous step in creating endless family memories in a special place built just for your family.