Valentine's Day can lose its luster with the thought of having to find a unique gift for someone you love. There's a ton of pressure. It takes mad skills and a lot of thought.
Did you know that 70% of Americans prefer an original gift for Valentine's Day, but only 38% consider their significant other an original gift giver? According to a recent national survey, America gives itself a "D" on Romance!
This Valentine's Day, break the cliché of typical Valentine's-themed gifts like flowers and chocolate.
Dairy Queen has declared this week the Cupid Countdown. For the next five days leading up to Valentine's Day, DQ is on a mission to help Fans bring some originality and fun to Valentine's Day with the Red Velvet Cupid Cake and Red Velvet Spoon Case you'll see in this humorous video.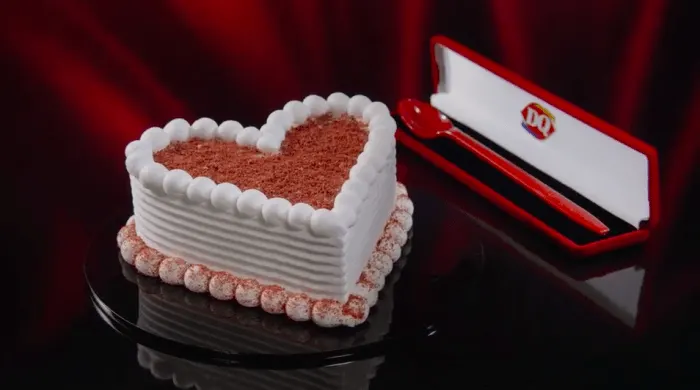 The Red Velvet Spoon Case looks like a traditional bracelet box, covered in red fabric that opens to reveal the iconic Dairy Queen Red Spoon resting on white satiny fabric. It's unexpected, amusing and the perfect utensil for sharing DQ's new Cupid Cake. Best of all: the entire net proceeds will be contributed to Children's Miracle Network Hospitals for every spoon gift box sold. You can order the Cupid Cake and The Red Velvet Spoon Case online at DQCakes.com.