Introducing Downy Wrinkle Releaser Plus – Your Ultimate Wrinkle-Defying Solution!
Tired of battling stubborn wrinkles on your clothes? Say goodbye to the hassle of ironing and embrace the magic of Downy Wrinkle Releaser Plus! Our revolutionary formula is designed to make your life easier, ensuring you look your best without the fuss.
Unleash the Power of Effortless Style: Downy Wrinkle Releaser Plus is your secret weapon for effortlessly smooth and wrinkle-free clothes. Simply spray, smooth, and watch those wrinkles vanish like magic!
2-in-1 Fabric Refresher: Not only does it banish wrinkles, but it also eliminates unpleasant odors, leaving your clothes smelling fresh and clean all day long. Embrace the confidence that comes with perfectly pressed garments, even on the busiest days.
Travel-Friendly Must-Have: Whether you're jet-setting around the globe or just on a weekend getaway, Downy Wrinkle Releaser Plus is the ultimate travel companion. Compact and TSA-approved, it fits conveniently in your carry-on, making it the ideal on-the-go solution.
Gentle and Safe for All Fabrics: Worried about damaging delicate fabrics? Fear not! Downy's advanced formula is gentle and safe on all types of materials, from cotton and silk to linen and synthetic blends. Say goodbye to the fear of scorching your favorite clothes with an iron!
Quick and Time-Saving: Who has time for ironing these days? With Downy Wrinkle Releaser Plus, you'll save precious minutes and have more time for the things you love. Simply spritz, smooth, and you're ready to go!
Ideal for Home and Office: Not just for your wardrobe, Downy Wrinkle Releaser Plus works wonders on curtains, tablecloths, and even fabric-covered furniture. Transform your living space with wrinkle-free elegance!
Join millions of satisfied customers who have already embraced the magic of Downy Wrinkle Releaser Plus. Unlock the secret to effortless style and bid farewell to wrinkles today!
Head to your nearest store or shop online and experience the power of Downy Wrinkle Releaser Plus firsthand. Say hello to wrinkle-free confidence, and embrace a life of effortless elegance!
Downy Wrinkle Releaser Plus is helping making life much easier at my house! I was sent Downy Wrinkle Releaser Plus to review, and we didn't hesitate to put it to use.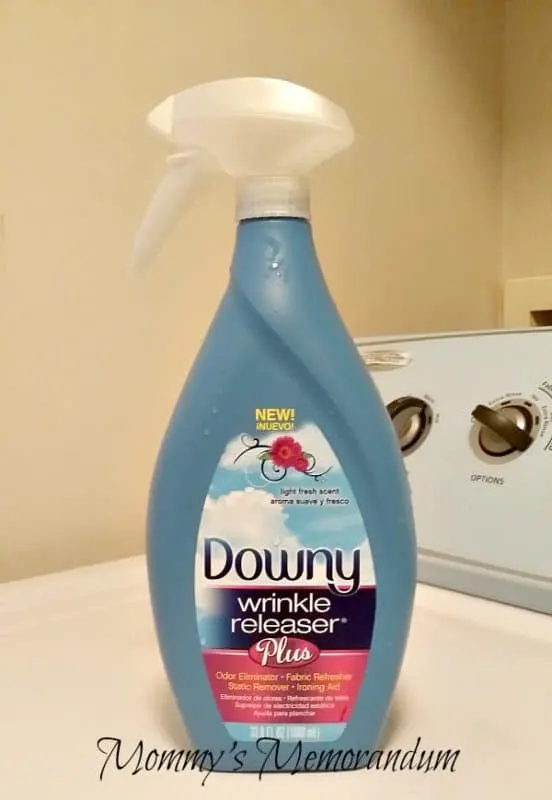 Downy Wrinkle Releaser Plus Review
Before we get to the obvious use, I want to also share that this bottle has SO many uses. But it can do so much more than release wrinkles.
Downy Wrinkle Releaser Plus might be a wonder bottle as a simple spritz serves these possibilities:
Odor Eliminator
Fabric Refresher
Static Remover
Ironing Aid
Great for Travel
Try it on curtains, tablecloths, sheets, pillow cases and more
While you're dreaming up all the possibilities, allow us to show you how it works as a wrinkle releaser.
We used one of Miss M's favorite shirts.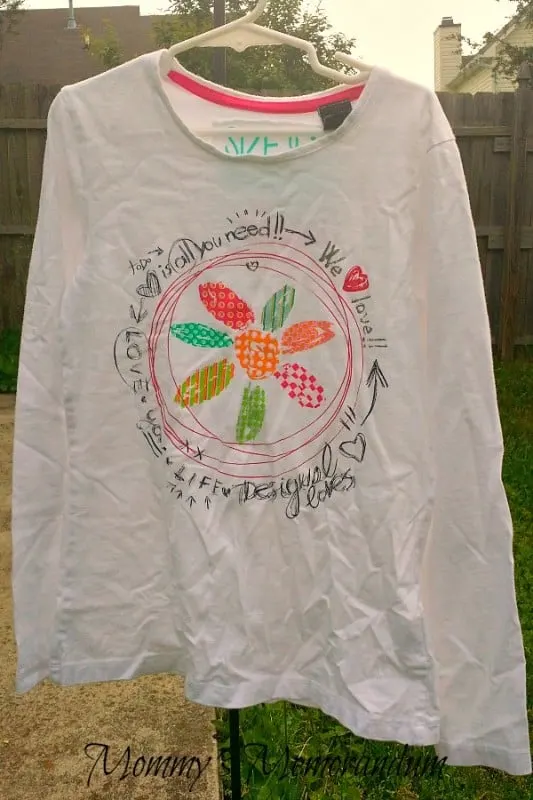 It was full of wrinkles.
Normally, I'd drag out the iron and do a quick touch up, but Miss M wanted to try the Downie Wrinkle Releaser so we did!
Downy Wrinkle Releaser Plus is an easy-to-use spray that reduces wrinkles and helps keep your clothes looking neat without the hassle of ironing.
Miss M loved how easy it was to use and the smell is amazing.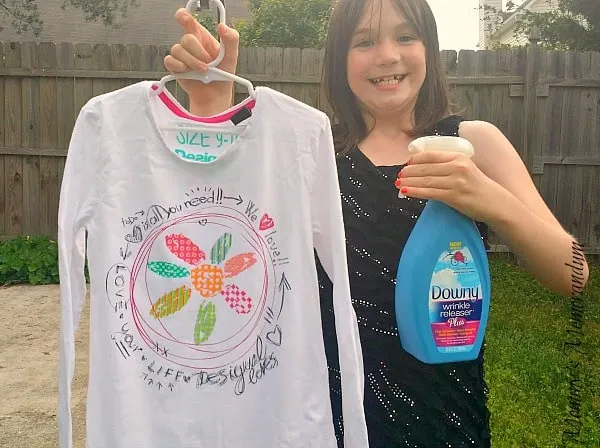 With a few sprays and a few tugs and pulls, her shirt was almost completely wrinkle-free. She was so proud of doing it herself–and the smell encourages her to spray the wrinkles in her clothing before leaving for school.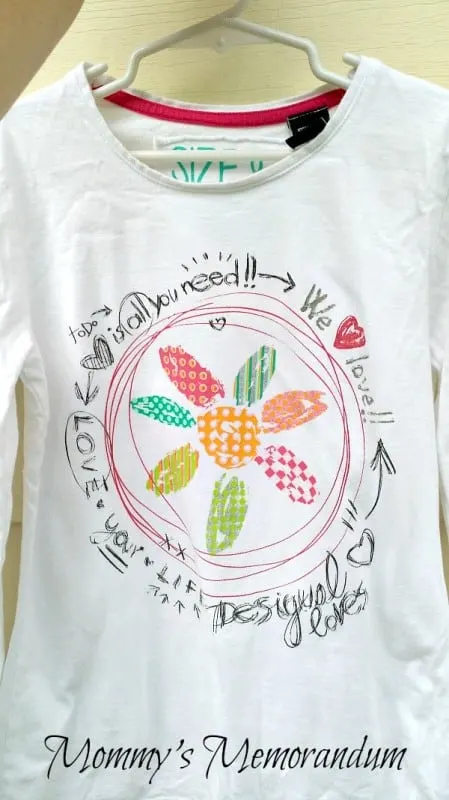 I love that I don't have to iron if I don't want to and that it teaches Miss M to take pride in her appearance.
Downy Wrinkle Releaser Plus spray is also available in travel size, making it perfect to pack or stick in your purse for last-minute touch-ups. I've used it on the upholstery in my vehicle and as a fabric freshener for our bedding. It eliminates the odor and makes the room smell clean.
Downy Wrinkle Releaser Plus is available at Walmart, Target, Kroger, Publix, and other stores nationwide. A 1-Liter bottle has a suggested retail of $6.99, a 500ml bottle $4.19 and the travel size just 1.99!