Downy Wrinkle Releaser Plus is helping making life much easier at my house! I was sent Downy Wrinkle Releaser Plus to review and we didn't hesitate on putting it to use.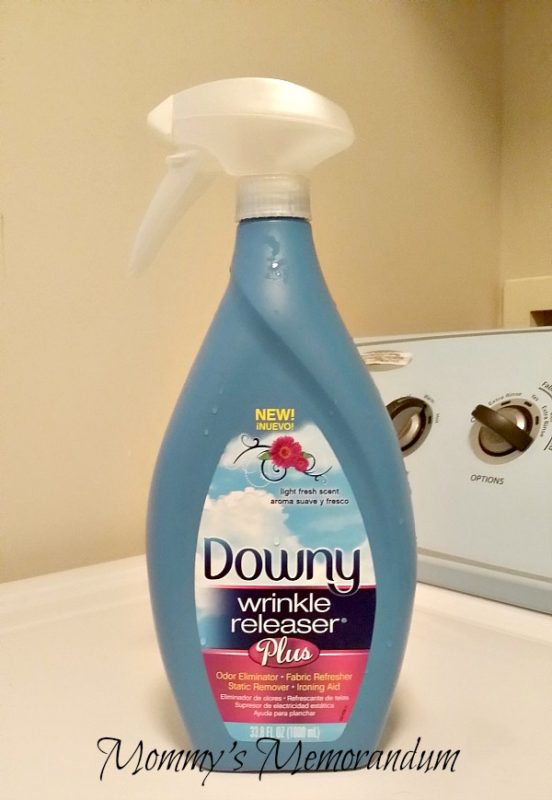 Before we get to the obvious use, I want to also share that this bottle has SO many uses. But it can do so much more than release wrinkles. Downy Wrinkle Releaser Plus might just be a wonder bottle as a simple spritz serves these possibilities:
Odor Eliminator
Fabric Refresher
Static Remover
Ironing Aid
Great for Travel
Try it on curtains, tablecloths, sheets, pillow cases and more
While you're dreaming up all the possibilities, allow us to show you how it works as a wrinkle releaser.
We used one of Miss M's favorite shirts.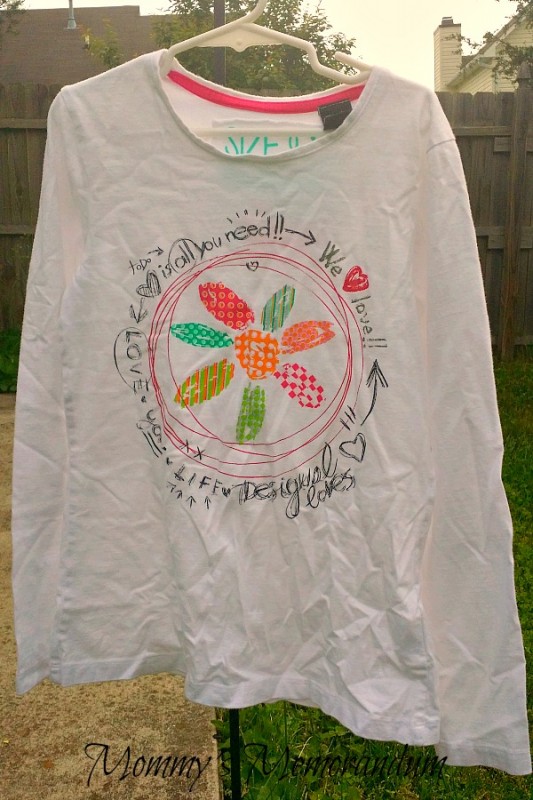 It was full of wrinkles.
Normally, I'd drag out the iron and do a quick touch up, but Miss M wanted to try the Downie Wrinkle Releaser so we did!
Downy Wrinkle Releaser Plus is an easy-to-use spray that reduces wrinkles and helps keep your clothes looking neat without the hassle of ironing.
Miss M loved how easy it was to use and the smell is amazing.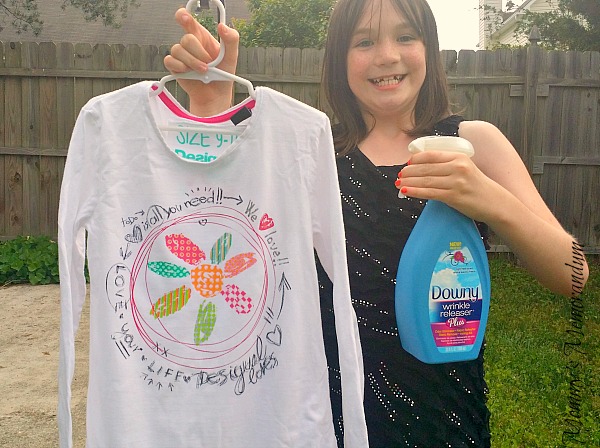 With a few sprays and few tugs and pulls, her shirt was almost completely wrinkle free. She was so proud of doing it herself–and the smell encourages her to spray out the wrinkles in her clothing before she leaves for school.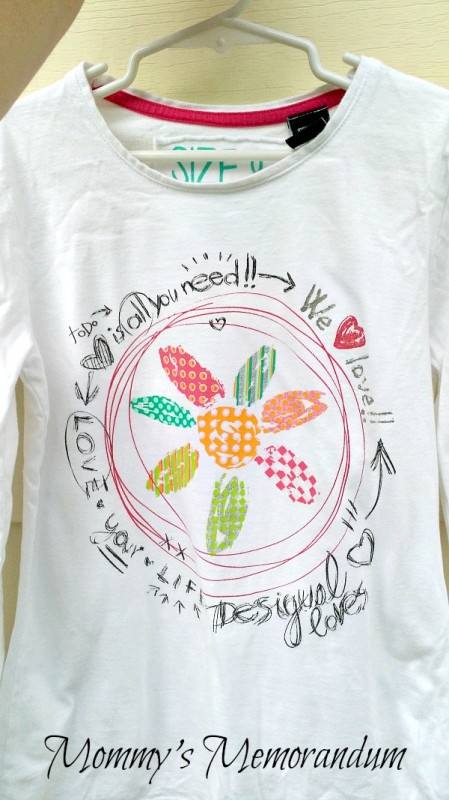 I love that I don't have to iron if I don't want to and that it is teaching Miss M to take pride in her appearance.
Downy Wrinkle Releaser Plus spray is also available in travel size, making it perfect to pack or stick in your purse for last-minute touch ups. I've used it on the upholstery in my vehicle and as a fabric freshener for our bedding. It eliminates the odor and makes the room smell clean.
Downy Wrinkle Releaser Plus is available at Walmart, Target, Kroger, Publix and other stores nationwide. A 1-Liter bottle has a suggested retail of $6.99, a 500ml bottle $4.19 and the travel size just 1.99!