Chicken and Dumplings is comfort food no matter where you live. In the South they take it a little more seriously. It's Southern comfort food. To celebrate Miss M's birthday, we traveled to Charlotte, North Carolina where we experienced The Dish, as seen on Diners, Dives and Drive-Ins. The Food Network hit show, recommended we try the Chicken and Dumplings.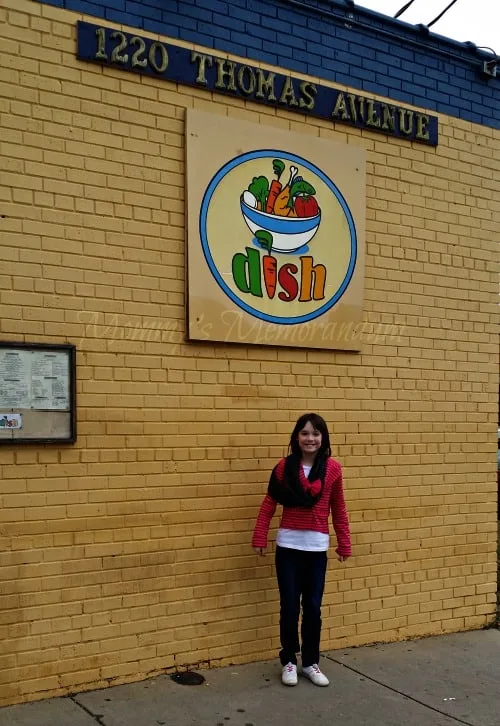 From the outside it's not much to look at by any means. The staff is friendly and this clever sign greeted us….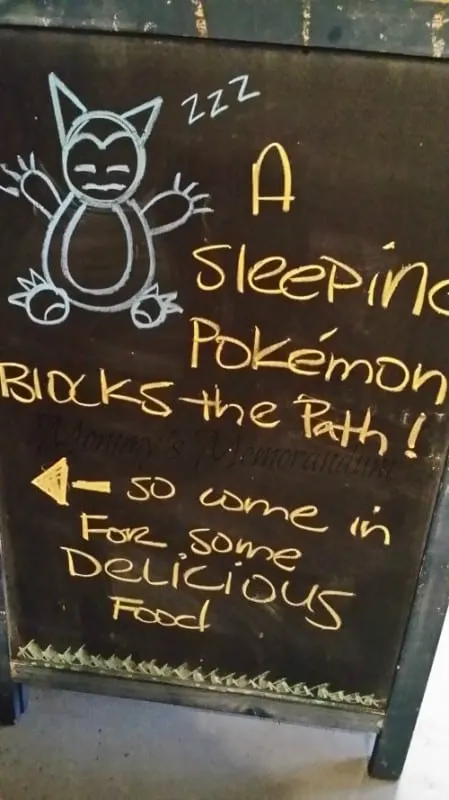 Inside the atmosphere is casual. It reminded me of perhaps an old warehouse or garage.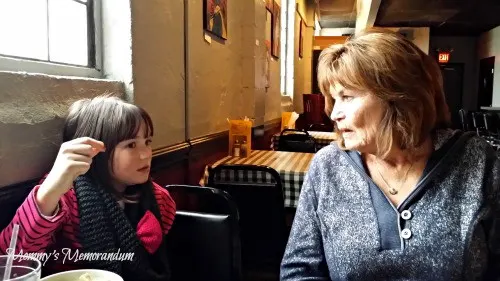 The service was incredibly friendly and very fast.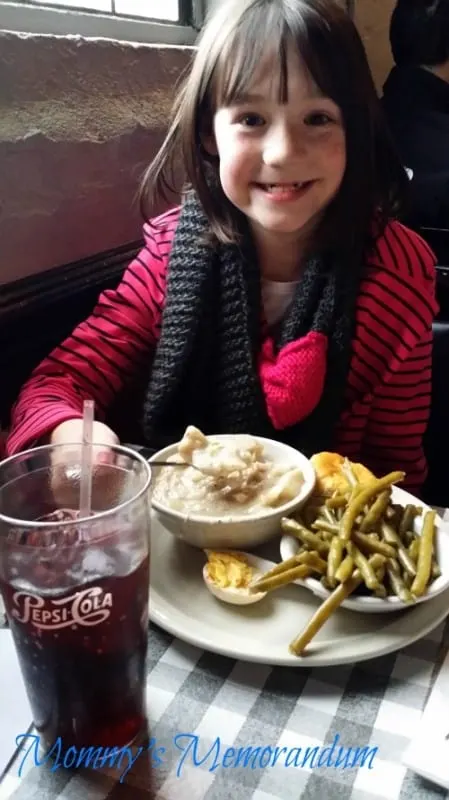 My mother in law said they were the best she has ever had, and I might have to agree. They were delicious. The dumplings were plump and firm, but added texture more than anything to the chunks of chicken. The gravy was pale, but had a rich flavor!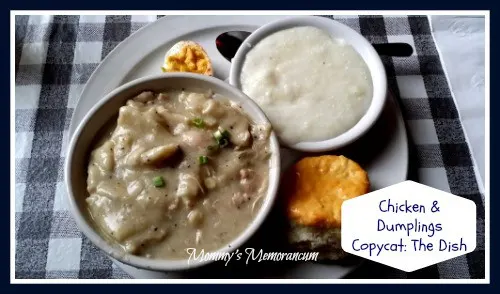 The Dish CopyCat Chicken and Dumplings Recipe Ingredients
1 whole chicken (3 to 5 pounds)
Butter, at room temperature
Salt and freshly ground black pepper
Broth:
Bones and juices from chicken
1/2 yellow onion, diced
1-ounce celery salt
1-ounce granulated onion
1-ounce granulated garlic
1-ounce black pepper
Water, to cover
Dumplings:
4 eggs, lightly beaten
1/2 pound unsalted butter
2 cups all-purpose flour
Roux:
1 1/2 pounds unsalted butter
1 1/2 cups all-purpose flour
The Dish CopyCat Chicken and Dumplings Recipe Directions
For the chicken:
Preheat the oven to 350 degrees F.
Coat the chicken with the softened butter and sprinkle with salt, and pepper, to taste. Arrange the chickens in a roasting pan and put in the oven. Roast the chickens until an instant-read thermometer inserted into the leg registers 165 degrees F, (make sure the thermometer doesn't touch bone), about 55 minutes. Once the chickens are cooked remove them to a cutting board. When cool enough to handle, remove the meat from the bones. Reserve the bones to use for the stock. Set the meat aside until ready to use.
For the broth:
Combine all the ingredients in a large pot over medium heat. Bring to a boil, then drain and reserve the broth.
For the dumplings:
In a medium bowl, add all the ingredients and combine well. Form into a ball and transfer to a floured surface. Roll the dough out to a thickness of 1/4-inch, and then cut into 1-inch squares.
For the roux:
Melt the butter over low heat in a heavy bottomed pot. Add the flour, whisking continuously, until it thickens and becomes an almond color.
Bring the broth back to a boil, then add the chicken, dumplings, and the roux to thicken the broth.
Reduce the heat to a simmer and cook for 35 minutes while stirring frequently. Transfer the chicken and dumplings to a serving bowl and serve.