Blinds are a stylish way to control the light in your home. They are versatile, easy to put up and use and come in many colors, so they blend in well with your existing color scheme.
Choosing the Right Blinds
There are so many different types of blinds to choose from it can be a challenge to know what blinds to use on which windows. Westral.com can give you some great ideas on the types of blinds on offer and their color schemes. Here is a description of the different types of blinds you can buy and suggestions about where to use them.
Roman Blinds
Roman blinds are a very traditional style and look great in modern and contemporary homes. This type of blind fold into themselves and create a layered effect when opening or closing. They are trendy to use with blackout fabric and can look fabulous in the bedroom. You can buy these in various colors, and they can be used to blend in with your existing color scheme or create a vibrant, funky contrast using a brightly colored blind, suggests Homes To Love.
Roller Blinds
These are traditional blinds. They are a simple sheet of fabric that rolls up and down inside a metal tube. When blackout fabric is used, it can be used to block out the window entirely in a room where you need a lot of privacy. For example, these blinds look lovely in the bathroom, where you do not require natural light, but you do want to stop people from seeing in.
Venetian Blinds
These blinds are made up of horizontal slats. You can slant the slats upwards or downwards to block the light entirely or keep them horizontal if you want additional sunlight. They can also be rolled up to the top of the window for maximum light. It often depends on the time of day and the location of the sun as to how you slant the slate. They look good in a kitchen or lounge where it is important to be able to control the light.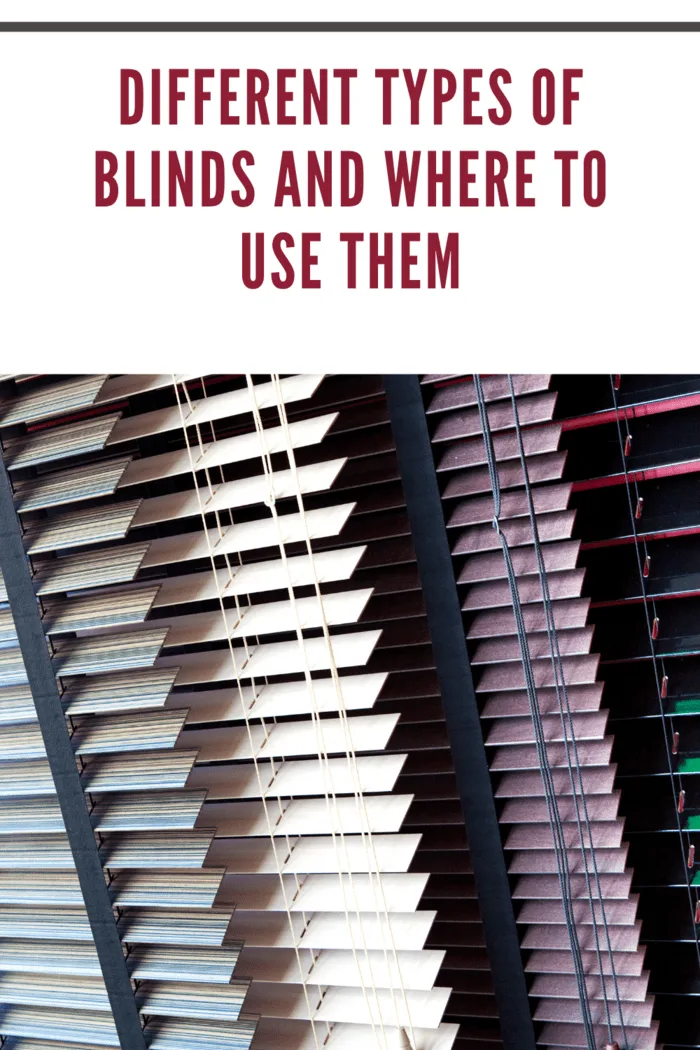 Vertical Blinds
Vertical blinds are strips of fabric that sit vertically against the window. They are like Venetian blinds, but the slats are vertical rather than horizontal. You can control the light by slanting the slats to either open or close or bunch the blind at one end of the window to provide maximum light when they are not in use. They look great on more oversized windows such as on the patio doors or in a conservatory. They are available in different colors, although they tend to be plain rather than patterned.
Night and Day Blinds
These are a new concept that is gaining in popularity. Alternating opaque and transparent fabrics make them, and they are looped. This makes it easy to adjust the amount of light that shows through them. They look fantastic in a living space or bedroom.
Hopefully, this has given you some great ideas about what blind will look best in which room and how to add the perfect finishing touches to your home.