This post is in partnership with 20th Century Fox.
Buckle up for a wild summer. Diary of a #WimpyKid: The Long Haul opens in theaters May 19! Yes! This Friday one of our favorite book series comes to life on the big screen!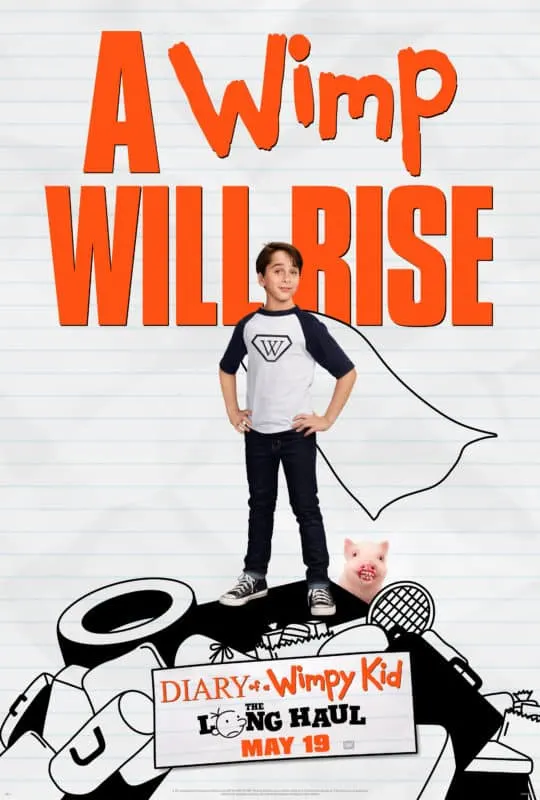 In DIARY OF A WIMPY KID: THE LONG HAUL, based on the record-breaking book series, a family road trip to attend Meemaw's 90th birthday party goes hilariously off course–thanks to Greg's newest scheme to (finally!) become famous.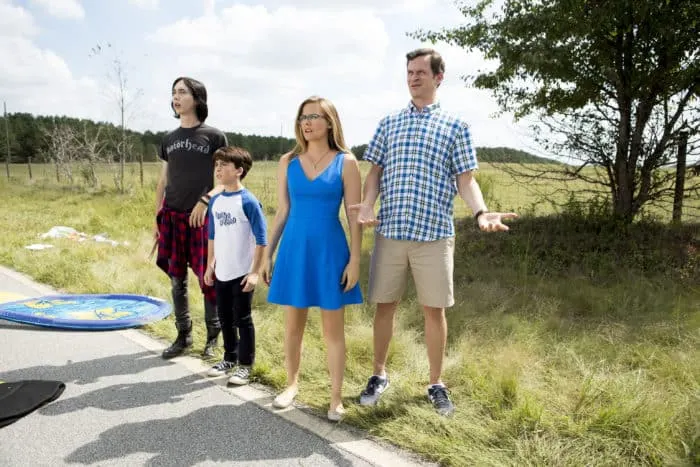 It's going to be hilarious fun. We can't wait!
Diary of a Wimpy Kid: The Long Haul stars
Jason Ian Drucker, Charlie Wright, Owen Asztalos, Tom Everett Scott, Alicia Silverstone
Wimp Yourself
Calling all Wimps! DIARY OF A WIMPY KID: THE LONG HAUL has a brand new site where you can create your own family road trip photo in the style of Jeff Kinney's Diary of a Wimpy Kid. Go to WimpYourself.com now to make an awesome #WimpyKid memory to share with everybody!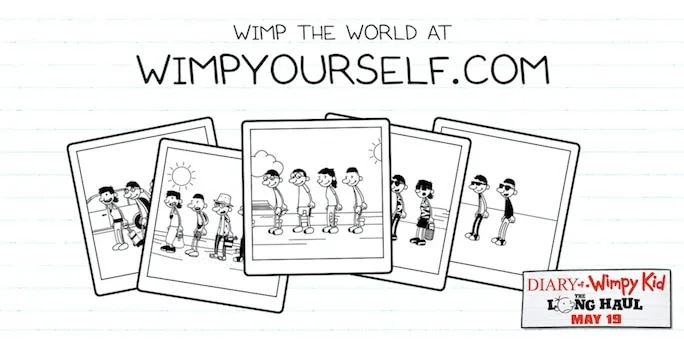 I have been playing with it this afternoon and think it is so much fun. You can customize the facial features, hair, clothing and add accessories. Check out my Wimped Out Family!