These books are picture books, and while one of my children loudly judged that he was too old for picture books, I find him on the floor reading through these books: The Day the Crayons Quit and The Day The Crayons Came Home.
Right now we are obsessed with these two books from debut author, Drew Daywalt, and international bestseller Oliver Jeffers.
Summer has been many adventures–amusement parks, water parks, lazy summer days playing in the yard, ice cream and reading, and crayon canvas art.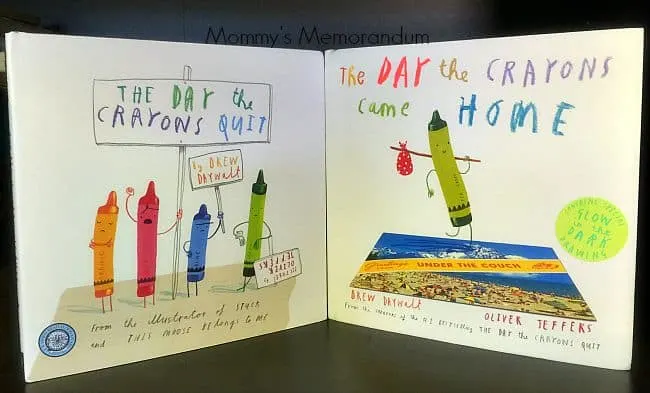 They are witty and fun and a story about a colorful solution to a crayon-based crisis.
They are imaginative and playful, funny and amusing.
Read aloud Drew Daywalt and Oliver Jeffers hilarious account of the revolt of Ducan's misused and unhappy crayons.
A great children's book for character reading at school or storytime at bedtime.
They make us laugh out loud and nod our head in agreement that crayons may totally feel like these books depict them to feel.
The crayons owner is Duncan and poor Duncan only wants to color.
But when he opens his box of crayons, he only finds letters, all saying the same thing: We quit!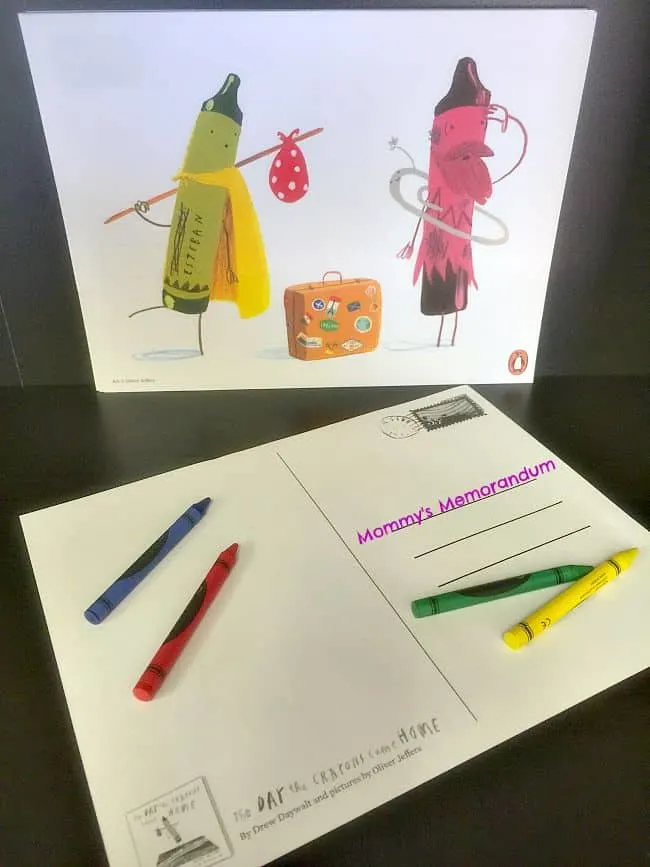 Beige Crayon is tired of playing second fiddle to Brown; Blue needs a break from coloring in all that water while Pink just wants to be used.
Green has no complaints, but Orange and Yellow are no longer speaking to each other.
The battle lines have been drawn.
What is Duncan to do?
I love the simplicity of these books.
They share honest text that very well reflects on how it feels to be overworked, under-loved, or in one crayon's case, abundantly loved.
In The Day the Crayon's Quit's companion book, The Day The Crayons Came Home, we meet up with Duncan and his colorful crayon characters.
A new group of crayons now are asking for rescue. Maroon Crayon has found himself lost beneath the sofa cushions, broken in two after Dad sat on him.
Turquoise has its head stuck to a stinky sock of Duncan's following around in the dryer together.
Green Pea admits that no kid likes peas and ran away.
They are all woeful tales and all the crayons now want to come home.
It's a great laugh, and both books are kid-friendly with amazing illustrations!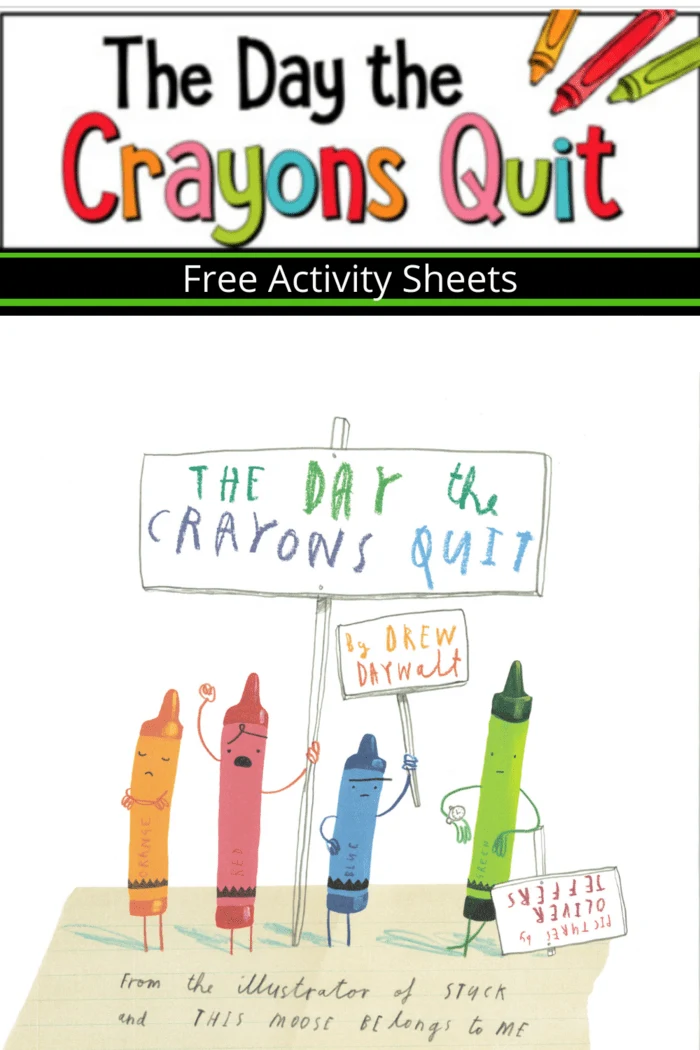 The Day the Crayons Quit Activity Sheets to Download:
To make reading time, even more, fun feel free to download:
Special Activity Poster and Free Printable Activity Sheets.
Please feel free to make your own badge for your favorite crayon!
If the PDF does not load, click on the link above and it will load the PDF for you to view and print.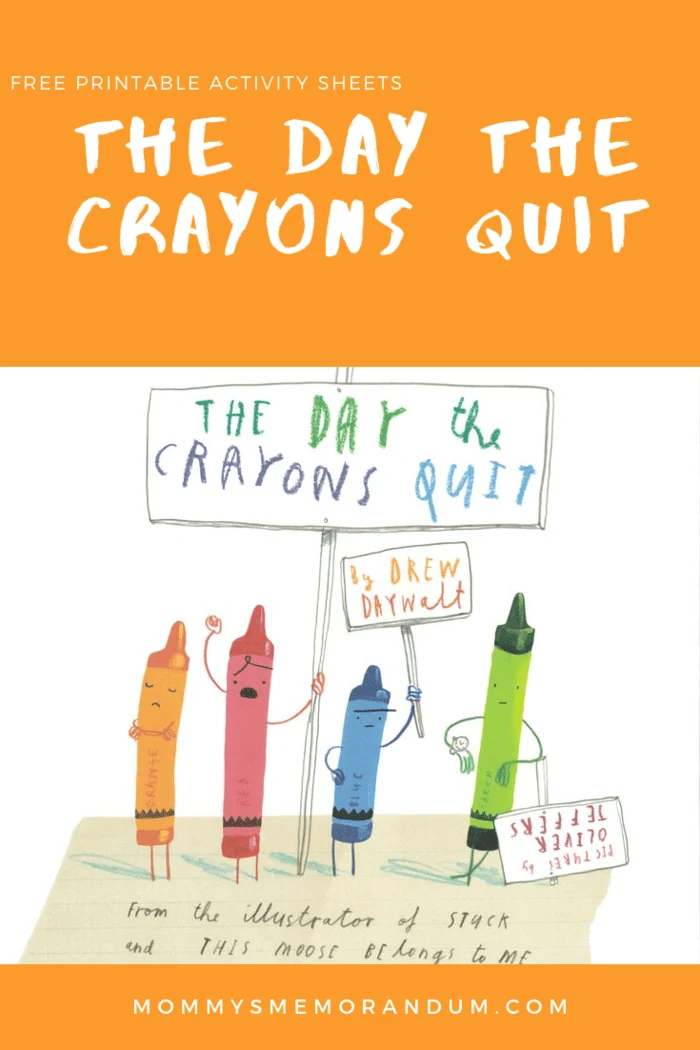 We also have this HUGE The Day the Crayons Quit BONUS Activity Bundle.
Download and print these The Day The Crayons Quit coloring pages for free.
The Day The Crayons Quit coloring pages are a fun way for kids of all ages to develop creativity, focus, motor skills, and color recognition.
Bonus 1:
The day the crayons quit bonus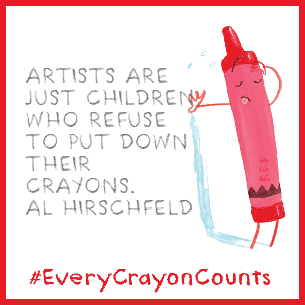 Bonus 2:
Get the Special Story Time The Day the Crayons Quit Free Printable Activity Sheet.
come in for a special storytime the day the crayons quit free printable activity sheet

Bonus 3:
And the Coloring Activity Sheet Coloring the Day the Crayons Quit.
coloring the day the crayons quit free printable activity sheet

More Free Printables:
There is also this wonderful Educator's Guide with more fun activities.
The Day the Crayons Quit Educator's Guide

I received The Day the Crayons Quit and The Day The Crayons Came Home Books in exchange for this post. All opinions are my own. #EveryCrayonCounts