DAMA or Designated Area Migration Agreements are your new way to secure an Australian visa. If you are planning to get an Australian visa shortly, then read this post to know everything about DAMA.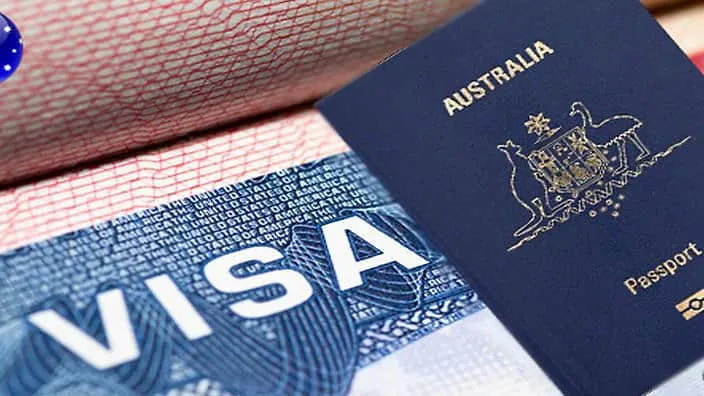 Why DAMA is Important to Avail an Australian Visa?
What is DAMA?
Recently, an announcement has been made by the Minister for Immigration, Multicultural Affairs and Citizenship regarding increasing issues with the growth of population in prominent Australian cities accompanied by a lack of skilled workforce in the regional areas. To resolve the situation, the government has therefore announced DAMA. (IMMI)
DAMA is a special migration deal under the influence of the local or state government of a specific geographical area of the country that is not able to meet its increasing labor market requirements.
DAMA lets the approved businesses in a specific location in Australia sponsor workers. The prime benefit of DAMA is that it provides an additional scope of education to skilled individuals who were not able to migrate to Australia. Additionally, DAMA also levies exemptions, which a concession on the minimum salary to pay and the English proficiency level required.
Don't be surprised to know about DAMA as it is not something that is completely new. The DAMA exists even in Northern Territory for almost 3 years and recently has been rescheduled to integrate a pathway to visa holders having permanent residency (EduGorilla). Just like the Northern Territory, even the Warrnambool area of the Victorian region has a new DAMA. Here, the agreement is in the final negotiation stage and it is believed that a few occupations will soon be announced under the category.
The key aspect of DAMA is that the local and state governments that are best positioned for local labor shortages can greatly influence skilled migrants who wish to settle in the respective areas.
How does the Process of DAMA Work?
The primary benefit of DAMA is for skilled workers seeking an Australian visa. However, availing a visa under this process is not convenient process.
Under DAMA, businesses that wish to hire people under this agreement are required to apply to the Government for a Labor Agreement. Such an agreement is a mandatory and compulsory term, where the government keeps a close check for businesses that say that they are unable to find local workers and there is a real requirement for a skilled worker.
So, when an agreement is applied, the businesses will be authorized to lodge a specific Subclass 482 nominations section along with DAMA concessions. Additionally, the proposed employees will be able to file applications for subclass 482.
Furthermore, there is also another kind of approval levied into the process under DAMA as businesses need to apply for the Labor Agreement. This is an alternative to the Standard Business Sponsor.
Where does DAMA Apply?
An important thing about DAMA that skilled workers must clearly know is that DAMA is not applicable for independent or state-sponsored skilled migration. Rather, it is applicable only to migrations that the employer sponsors. This means that if you want to get the visa under DAMA, then you have to sponsor a job offer from a business that has gained approval for the Labor Agreement under DAMA.
For this reason, DAMA is not suitable and applicable for all migrants. The major reason for this is that it is quite difficult to find an employer sponsor, particularly when you are staying outside Australia. In this situation, it is best to seek support from a reputed migration agency.
What is the Future Applicability of DAMA?
Presently, DAMA is getting a huge interest and is promoted heavily. It is mainly because the newly introduced rule is expected to meet the shortages of skilled workforce in various Australian regional areas. However, the opportunities offered by DAMA cannot be envisaged as of now to offshore people who are interested in coming to Australia.
It is slightly difficult to see a job from offshore. Also, it is expected that numerous businesses will prefer picking a lower-skilled workforce and particularly people on working holiday visas or those who are already residing in Australia. But DAMA is expected to target international recruitment campaigns and is expected to fulfill the requirements of specific areas where there is an immense shortage of skilled workforce for a long time.
According to the Minister of Australia in this context, presently, DAMA is a significant requirement that every targeted skilled migrant has to meet. Only then the skilled migrant will be offered visa into the country. But there are new announcements made regularly in the Australian visa program, and the same is expected even in this situation.
It is believed that a few more announcements will be made in context to DAMA as well as skilled migration visa in Australia. But for now, if you want to seek a visa in Australia, then make sure you successfully meet all the requirements mentioned under DAMA.