There's no doubt that corners are always problematic in any part of the house. If you want your kitchen to be more space-efficient and functional, then you also need to use the corners of your kitchen in the best possible manner as well. Many homeowners face this problem and if you're one of them, then you've come to the right place indeed.
The following are some of the extensive ways by which you can use corner storage cabinet to optimize your kitchen space.
The following ideas will help you choose the best option as per your needs and help you stylize your kitchen.
The Ways You Can Maximize Your Kitchen Space With Corner Storage Cabinets
Using Corner Drawers
Either you pull from the right side or the left side – these corner drawers have two handles to help you do the same.
This choice is not only more practical but also aesthetically more pleasing too as well.
The size of the drawers features a construction that has been made at 90-degree angles, which allows the drawers to use every bit of that left out corner space.
Even though these drawers might look unnatural and funny to most people out there, they are indeed very space-saving and are very good investment options too.
They will help you take advantage of every left out space in the kitchen.
Using Diagonal Placed Corner Cabinets
In case you don't like the unusual shape of the drawers that were mentioned above, you can always go for something different as well.
There are various alternatives out there and you can easily take advantage of these fluid and cohesive designs instead.
You can rather opt for a better, more practical design instead.
These diagonally placed corner cabinets will help you not only preserve the show of the kitchen but also allow other kitchen appliances to be used on it as well.
These include microwave ovens, toasters, a stand mixer, grinders, and so on.
You can also enjoy the open space on top of the cabinets too, which will be hugely beneficial.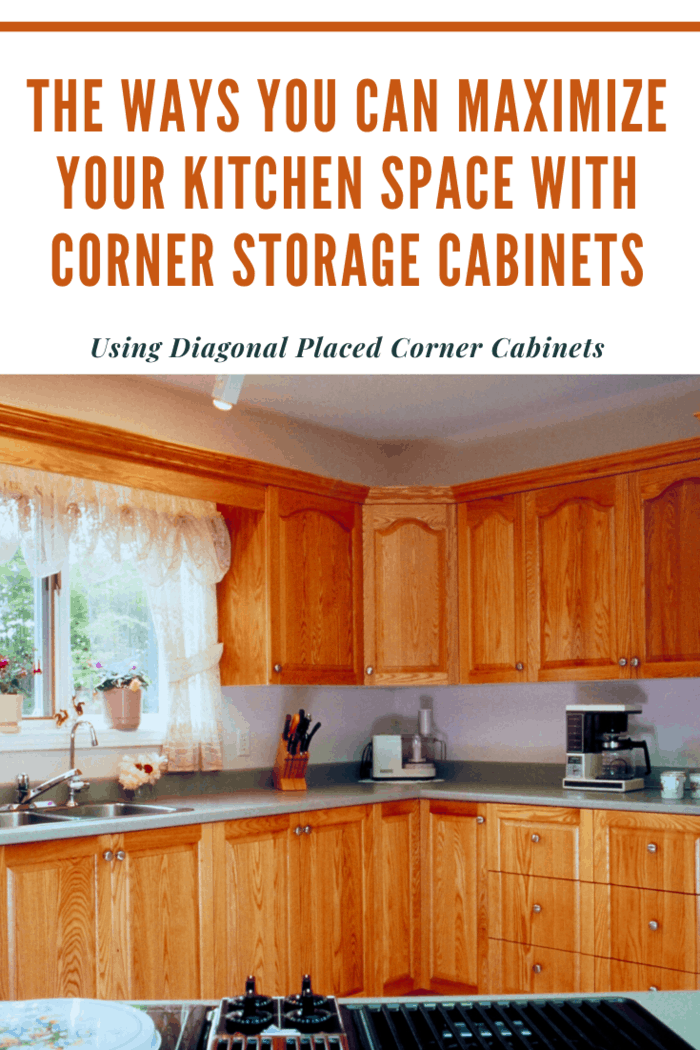 Using Corner Cabinets With Concealed Shelves
In case you don't want to clutter your kitchen much, then you can also opt for closed corner cabinets with shelves built into them.
In this way as well, you can make very good use of your kitchen space.
If you want, you can install several of these cabinets and make your kitchen more functional.
The cost will be very much affordable and the overall investment will be worth it.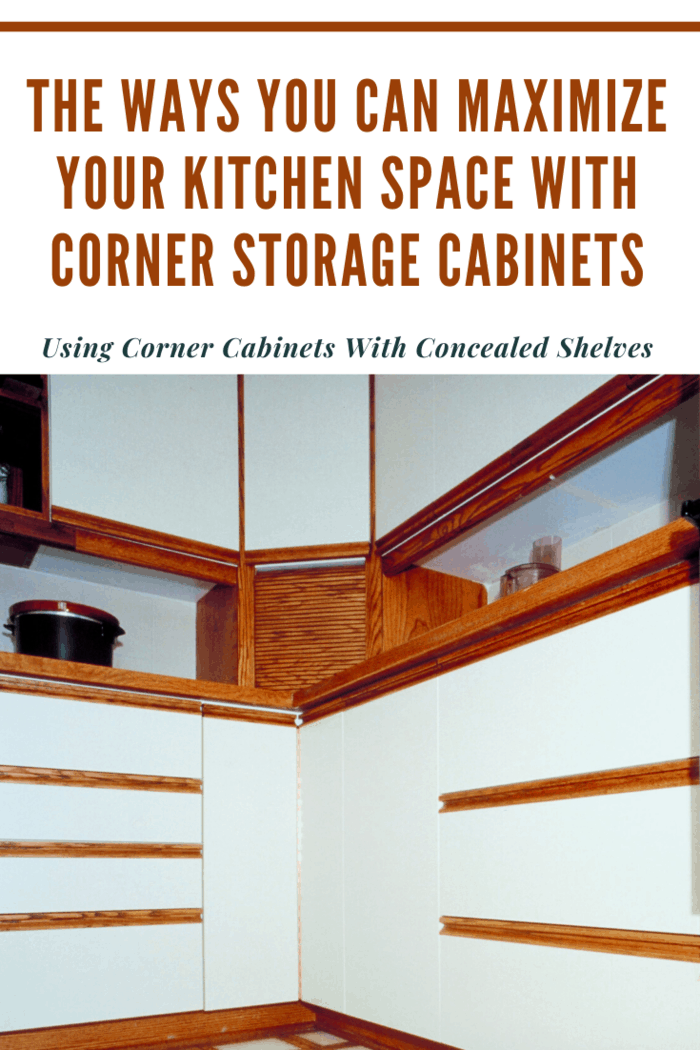 Using Swinging Out Corner Cabinets
These types of cabinets are also a good way to increase the space available inside your kitchen.
You can easily improve the storage capabilities with the help of these swinging corner cabinets.
You can attach these cabinets either to the side of the kitchen door or under your kitchen counter.
With this combination, you can easily access other parts of the shelves along with their contents, without any issues.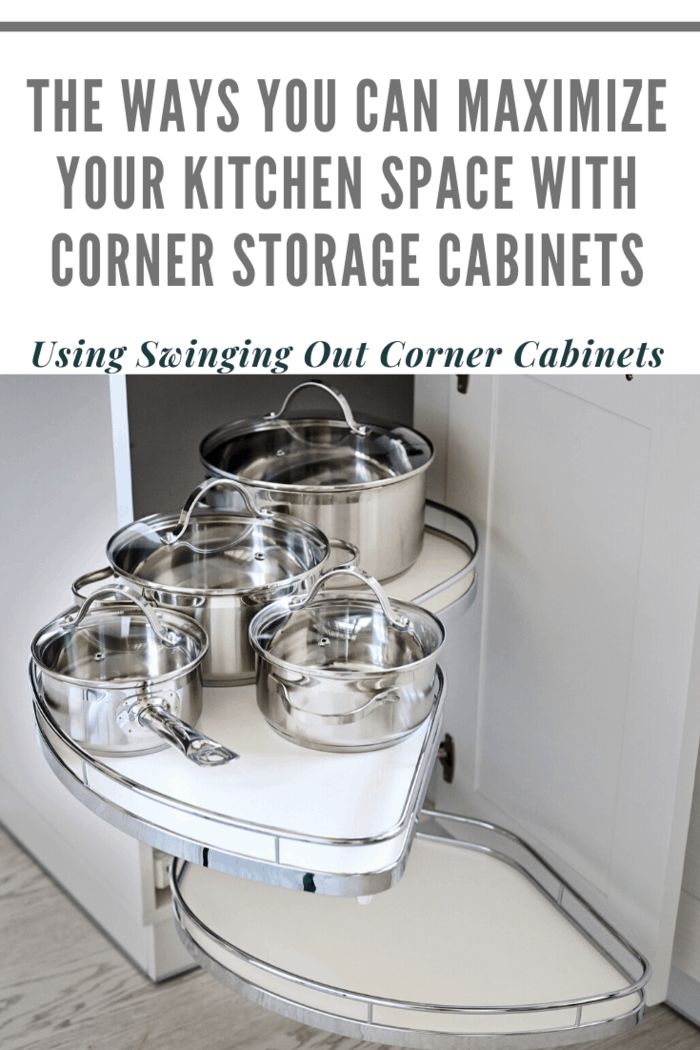 Using Tall Corner Cabinets
If you want to utilize the corner space above the kitchen counter, then there are a number of ways by which you can do it, so that you can easily maximize your storage.
The best option is to add a tall sized corner cabinet on top of the kitchen counter and it should have shelves that are square-shaped in size.
You can even put glass panels on the cabinet doors as well so that you can easily see the contents that are kept inside of it.
This will save you time, as you don't have to open the door.
Furthermore, it will also act as a showpiece for your kitchen too.
Using Curved Corner Cabinets
There's no denying that curved corner cabinets are the best when it comes to concealment of the kitchen corners.
These cabinets can easily accommodate all kinds of pull out drawers or even doors as well.
You can also opt for rotating shelves so that you can easily reach for the contents inside of the cabinet without too much of a hassle.
Furthermore, you can even use these curved corner cabinets as a great place to store your pantry too.