Coffee is my superhero, and every superhero needs a sidekick, so I'm sharing this recipe for Coffee Cheesecake Pie. Just saying its name seems to have goodness coming through the lips!
It's the perfect slice of deliciousness for entertaining–there are a lot of celebrations coming up, Easter, Mother's Day, Father's Day, and more. It's a unique recipe featuring U.S. family-owned Community Coffee Company.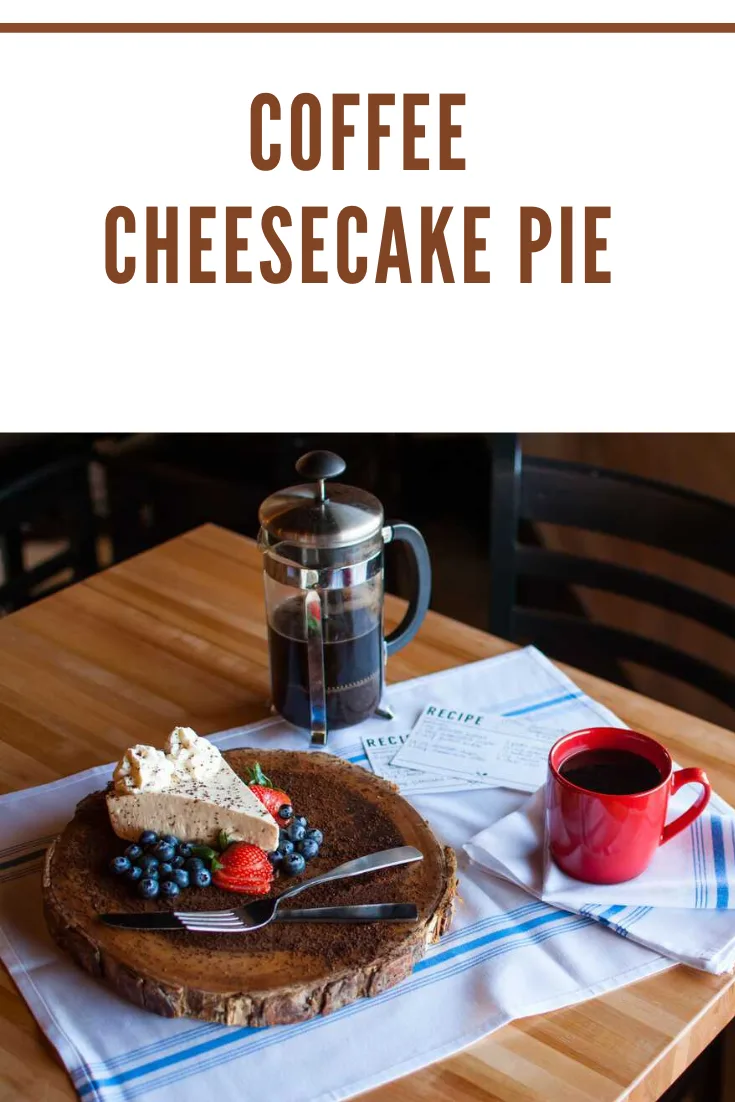 This make-ahead dessert features 100% Arabica coffee and a yummy chocolate wafer crust – plus, there's no last-minute frosting, garnishing, or fussing. It's entertaining made easy!
Coffee Cheesecake Pie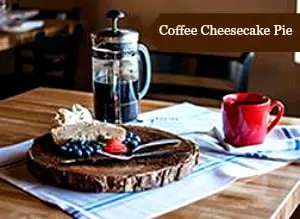 Ingredients
1 cup chocolate wafer crumbs (from about 20 wafers) or graham cracker crumbs
2 tablespoons granulated sugar
3 tablespoons butter, melted
¼ cup bittersweet or semisweet chocolate chips
2 tablespoons strongly brewed Community® coffee
2 (8-ounce) packages Neufchatel cheese (lower fat than cream cheese), softened
½ cup granulated sugar
⅓ cup strongly-brewed Community® coffee, cooled
1 teaspoon vanilla
2 large eggs
How to Make Coffee Cake Cheesecake Pie
Preheat oven to 350°F.
To make the crust, combine wafer crumbs and 2 tablespoons of sugar. Add butter and thoroughly mix. Place in a 9-inch pie pan sprayed with vegetable cooking spray; evenly press up sides and over the bottom. Refrigerate until ready to fill.
In a small microwave-safe measuring cup or bowl, place chocolate chips and 2 tablespoons of coffee. Heat coffee to a simmer in the microwave; do not boil. Stir until completely smooth. Set aside to cool.
In a large mixing bowl, beat Neufchatel cheese and ½ cup sugar until smooth. Add ⅓ cup coffee and vanilla; mix until combined and smooth. Add eggs 1 at a time, mixing on low speed and scraping bowl after each until blended. Pour over reserved crust.
Drizzle reserved coffee mixture all over the filling; gently swirl with a knife tip. Bake in the middle of the oven for 30-40 minutes or until the center is almost set. Let cool completely. Cover and refrigerate for at least 4 hours.
Cut into 8 slices and serve.