Ingredients:
1/2 cup unsweetened dark cocoa
1-1/2 cups Nutiva Coconut Flour
1-1/4 cups quick-cooking rolled oats
3/4 cup Nutiva coconut sugar
1 tsp. cinnamon
1 tsp salt
2 tsp baking soda
1/2 tsp baking powder
1/2 cup dark chocolate chips
3 large eggs
1 tsp vanilla
1/2 cup Nutiva Coconut Oil
1.2 cup Nutiva Coconut Manna
3/4 cup water (add slowly if too dry)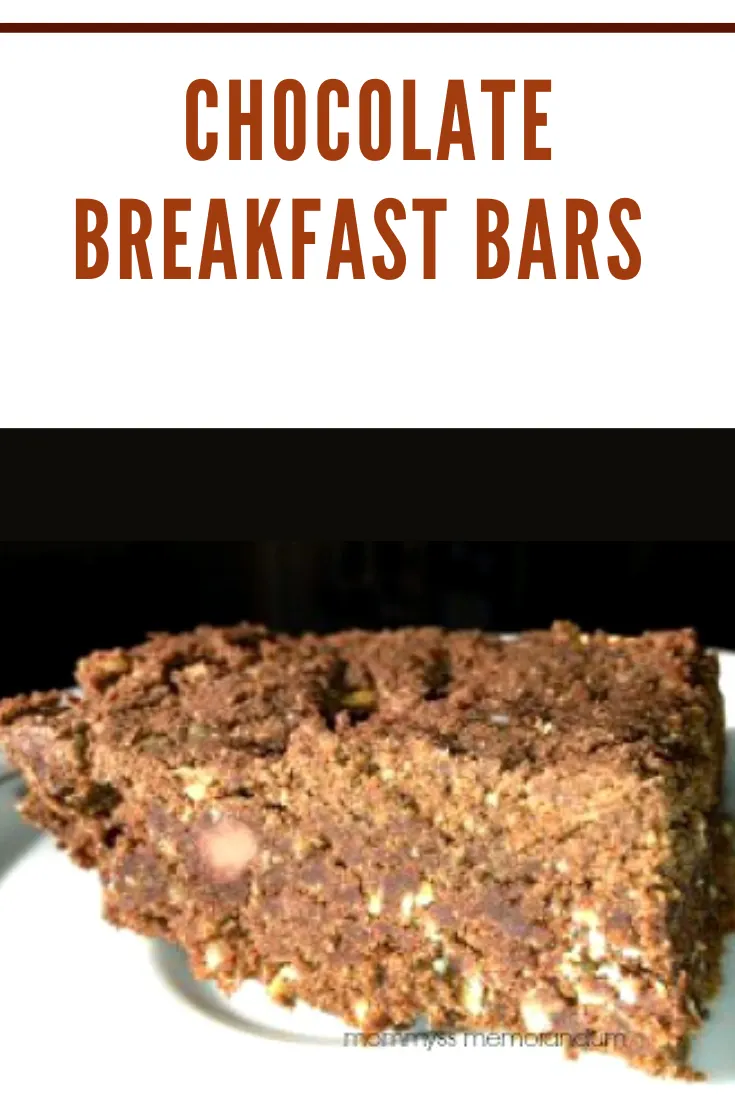 How to Make Chocolate Breakfast Bars
Preheat oven to 350 degrees.
Whisk together first nine ingredients (through the chocolate chips) in a large bowl.
In a small bowl, whisk the eggs, vanilla, coconut manna and coconut oil together.
Pour the wet ingredients into the dry and mix well.
Place in a greased 13″x9″ pan. Press into corners
Bake 25-30 minutes.
Let cool and cut into bars.