Chelsea Baby Shoes Review
MES is my designated baby-box opener.
When she sees the UPS truck stop in front of our house, she runs out on the front porch to retrieve the package.
Yesterday was the pinnacle of her box opening!
Mr. UPS Man left a small box on our porch, which MES promptly ripped into.
Inside, she found the most stylish black card with white polka dots inside of layers of white polka dot tissue paper.
I kept waiting while she cooed over the pretty wrappings.
Finally, the Chelsea Baby shoes came out of the box.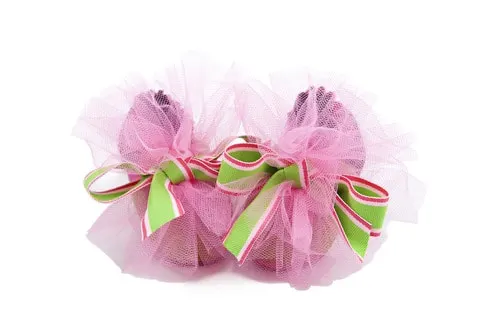 Wrapped in a clear, cellophane box with her signature yellow crinkle paper, the Bow Wow shoes got everyone's attention!
These shoes are absolutely adorable – even Papa Bear said, "Oh, how cute!" (and he never comments on baby-stuff cuteness!).
MES immediately wanted them for her very own (she intended to wear them as ballet slippers), but, alas, only her poor toes-ies would fit into the itty-bitty soft soles.
She instead decided to be the keeper of the shoes and bestow them on Sister Princess when she is born.
Chelsea Baby shoes are the first of their kind to introduce interchangeable snap-on and off bouquets and bow ties for shoes and headbands!
Each shoe is made using only the highest quality materials and made locally in the USA.
These shoes have a cotton toe and sewn in Sensuede sole that is a first of its kind luxury, and made entirely of recycled fibers.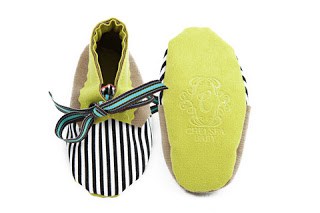 Sensuede material is also GREEN in its entire milling process.
They make interesting baby wears but using only the materials that you can trust.
It is essential to do a little research on the make of the baby products before purchasing them.
"You should never compromise on the quality of the shoes, especially as you're buying them for your baby.
The Sensuede is so soft that I am not afraid of it irritating a newborn's fresh skin.
The seams are all finished smoothly so there will be no itchy seams that might make Baby Girl cry.
The shoes come in two convenient sizes – 0-6 mos and 6-12 mos – to keep Baby's feet healthy (Parents) the entire first year when those hard-soled shoes have no business on a little one's feet.
These charming shoes are also machine washable – remove the snap-on bouquets or bow-ties and toss in the wash.
Your little love will always be in style with the MANY looks Chelsea Baby has to offer.
I love that I can replace the bows with one of the cute interchangeable bows that Chelsea Baby makes.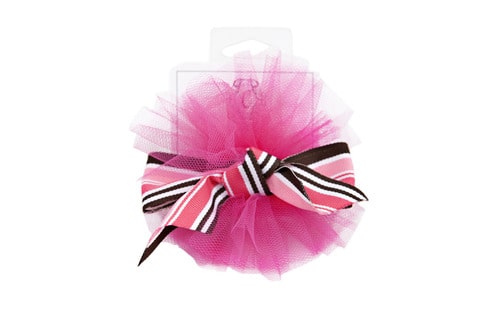 I am eyeing the Ballerina bows – a Princess can never have too much PINK!
And there is no reason for mommies of boys to feel left out.
Chelsea Baby has a fantastic line of shoes just for those little guys to look super handsome – and they have interchangeable bows, making them the perfect go-to shoe for any outfit.
Chelsea Baby also has a line of headbands with single snap-on bows that co-ordinate with the shoe line. They are perfectly precious!
I am anxiously looking forward to the first week with Baby Girl.
I have already talked to my favorite photographer, Rachel Mazzaferro, to come to our home and take first week shots…
In some of these portraits, Chelsea Baby shoes will be the perfect accessory for Baby Girl.
She's definitely gonna be a Princess!
Pictures will be forthcoming!
The only downfall to Chelsea Baby shoes is that they don't come in sizes large enough for my BIGGER Princess!
But then again, that could create chaos because then SHE would think she was still the cutest in the family – a problem we are trying to resolve (but that's reserved for another rant!)
You can order your own Chelsea Baby shoes, headbands, or interchangeable bows at www.Chelsea-Baby.com. Each pair of shoes comes in a clear plastic box lined with yellow crinkle paper making gift-giving a SNAP for baby showers or a newborn gift!
Lauralee Saad loves homeschooling her three kiddos: Ballerina, age 8, Big Boy, age 6, and MESS, age 3. She enjoys sewing when she can find a spare corner to set up her machine and dig out fabrics, cooking and baking – especially if the kiddos are helping, and enjoying a good book after the kiddos have gone to bed. She is thrilled to have welcomed a baby girl into the family on March 23, 2012.
Disclosure of Material Connection: I received one or more of the products or services mentioned above for free in the hope that I would mention it on my blog. Regardless, I only recommend products or services I use personally and believe will be good for my readers. I am disclosing this by the Federal Trade Commission's 16 CFR, Part 255: "Guides Concerning the Use of Endorsements and Testimonials in Advertising."